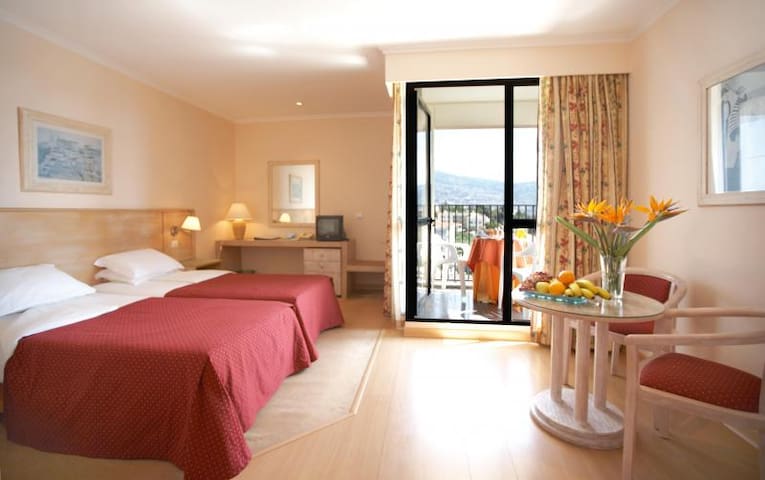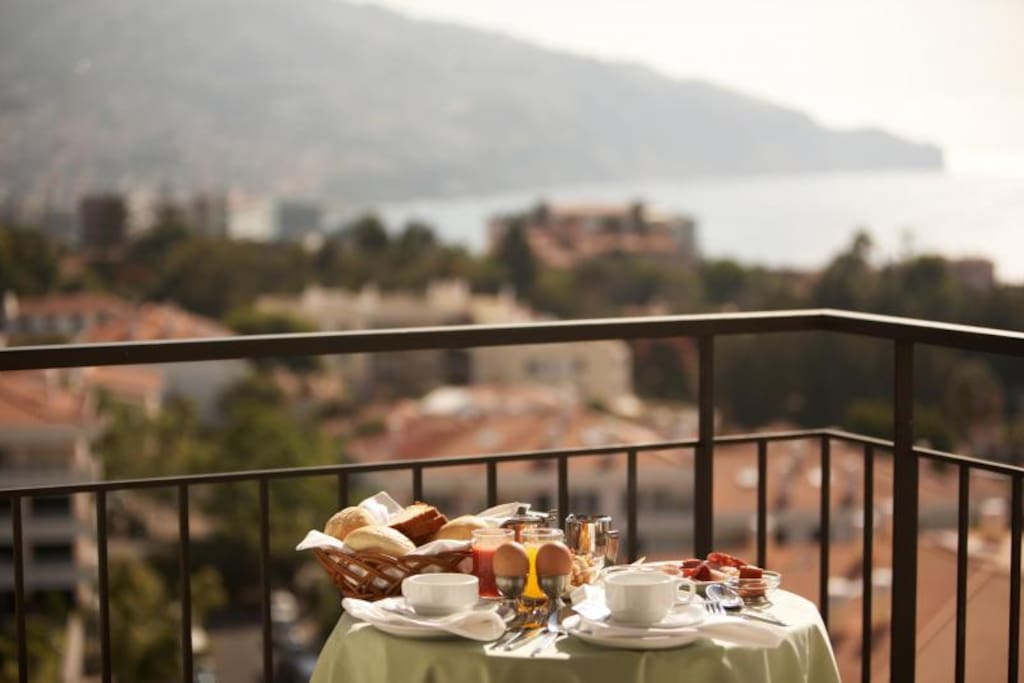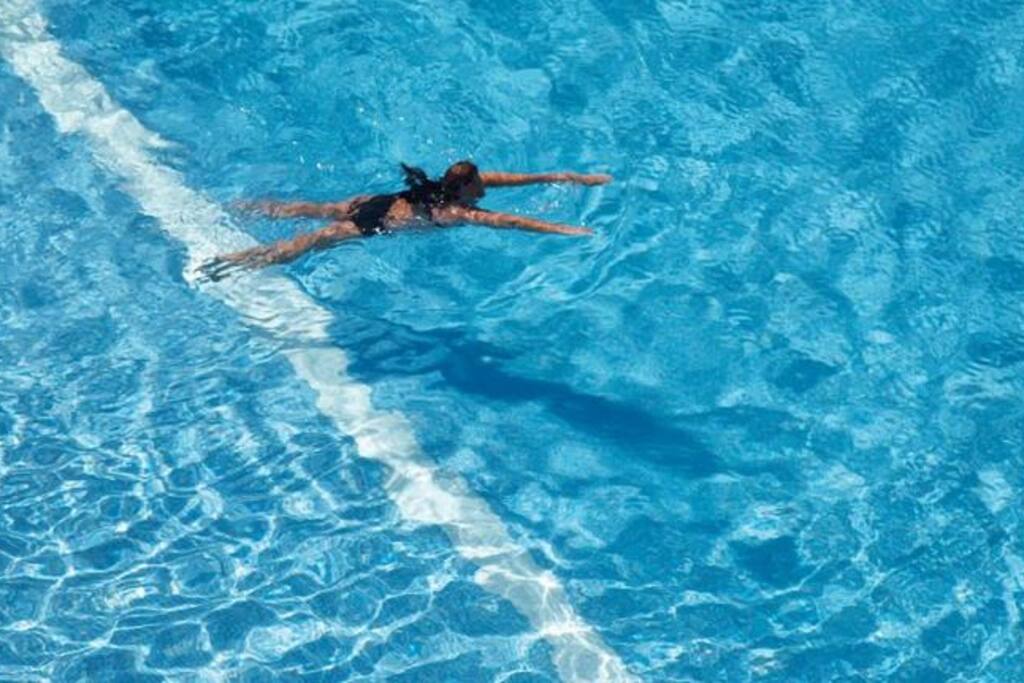 Sea View Studio in Funchal
2 km away from the center of Funchal and just a few minutes from the sea, this comfortable Apartment is integrated in a hotel complex. You can find several restaurants and bars, a mini-market, a hairdresser and a souvenir shop, as well as 3 swimming pools (1 interior), a tennis court, a games room (with billiards, darts and table tennis), sauna and a fitness center. There is a daily entertainment program. Free parking.
WiFi access is available at lounge room, next to elevators.
---
We stayed in Jorge's place for a week, and have indicated both benefits and drawbacks. Pros: * great location: 10 minutes walk from Pingo Doce, Lido, local restaurants and shops, bus stop. Very close to Funchal centre including the harbour * 3 swimming pools, jacuzzi * kitchen annexe in the bedroom * great views off the balcony * free Wifi * tasty breakfast - although see cons section too * approachable staff * the hotel was kept nice and clean by the housekeeping, maintanence and restaurant staff. Cons: * as we booked our stay through Air BnB we were expecting the breakfast to be included. On our arrival we were given a B&B card allowinf us the breakfast, but then on the third day we were told that we only have a room, and were asked to pay extra for the breakast - this information should be included in the desc ription. * next to the hotel there is currentky a big building site with constant noise all day long. You would not hear this from the pool, but it was not bearable from our room, which was just in front of it. * bedsheets and towels were very much wear and tear with the emphasis on tear. I think the bolk purchase of new ones would be advisable.
---
Hotel Dorisol Buganvilia The studio is simply arranged, which  represented no problem for me! In the bathroom was everything important like in the rest of the studio. Here and there were some defects and tears in the walls and tiles. Otherwise everything was clean. The kitchen was ok. Everything important was available (no oven). Unfortunately some drawers could not be closed and the fridge was askew. Simply arranged. From my balcony I had a great view of the sea/ocean, the pool and Funchal. The hotel is only a few minutes walk from a bus stop (5-10 min to the harbour or centre), supermarkets, restaurants, tourist information centers and the promenade. The reception is very helpful and friendly. Internet is available in public areas or bookable for 15 euros per week. The save costs 1.50 euros per day. Breakfast and lunch as well as dinner were also bookable, but I did not demands on. The three swimming pools, the small fitness studio etc. can be used without surcharge. All in all a good deal for the price! I had a great week in Madeira and would come back anytime!
---