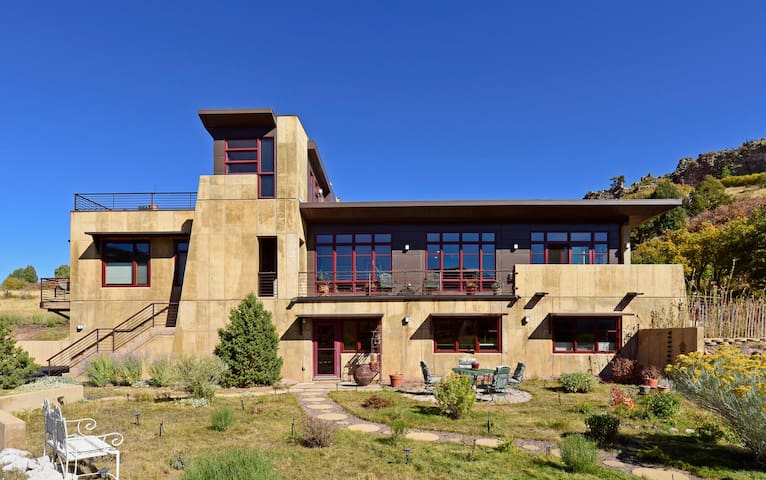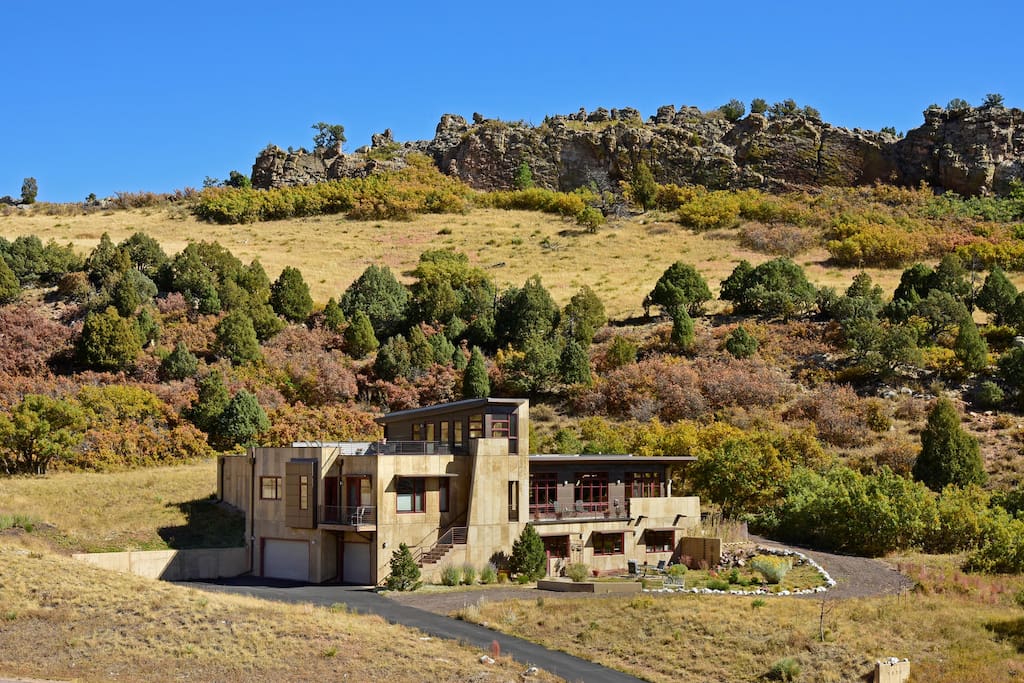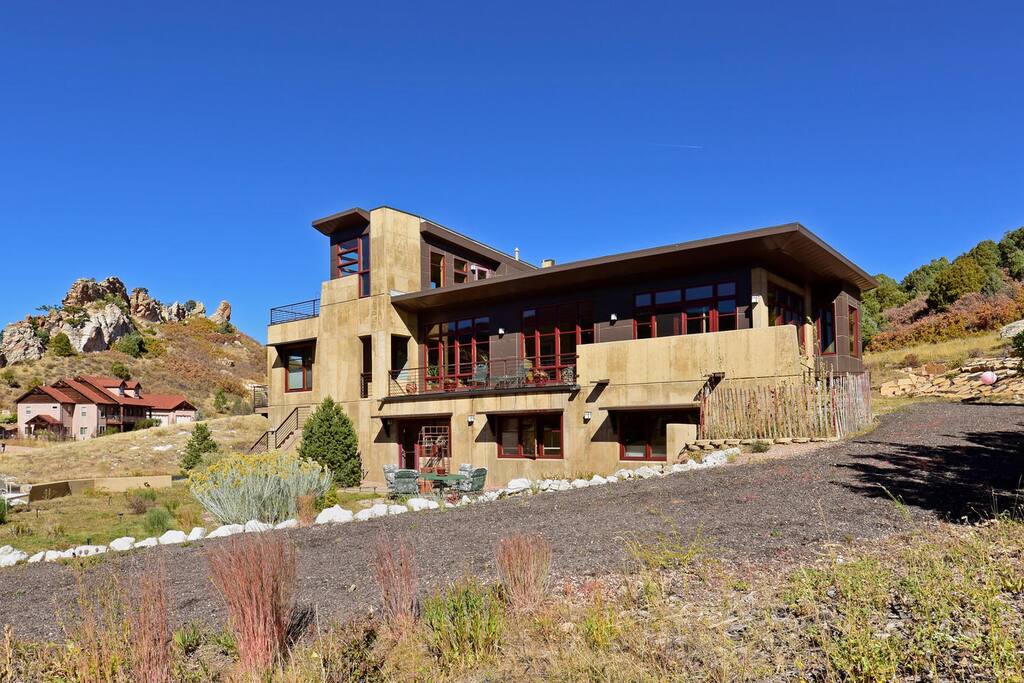 Family-Friendly Home in Perry Park, Larkspur, CO
Family-friendly mountain home by famous Perry Park Golf Course and Country Club. Conveniently located between Denver and Colorado Springs, with view of Garden of the Gods rock formation. Huge great room for family gatherings; two king beds, one double, two full baths with jacuzzi tubs, 3 dishwashers, 2 ovens, 2 car garage, hiking trail out back door. Cable, Netflix, wireless Internet, landline. 3000+ sq ft, caretaker in separate unit on premises. About 5 miles west of I-25 at Larkspur, CO.
---
Thank you so much for allowing us to stay at your home. We had such a great weekend visiting our son at the USAFA and we're thrilled to be able to cook and wash laundry for him during our stay, which we could not have done if we had stayed in a conventional hotel. He spent plenty of time catching up on sleep and homework in the upstairs loft and balcony. Everything about our stay was wonderful, especially the golf course!!! The pro was wonderful and the course was stunningly beautiful! Thank you again! Laurie Harris
---
Lynn's house was perfect for my family. The location of the house is beautiful. We enjoyed the views, and the visit of the colorful birds, rabbits, and many dears right in the backyard! We had the chance to visit the Rocky Mountains, the Garden of the Gods, and many other beautiful atractions in the area. Last but not least we loved the amazing stars at night!
---
We loved staying at Lynn's place! It was so wonderful to be able to travel into town and visit some of the attractions, and yet stay in luxury out in the beautiful foothills! The only thing I could ask for was more time off work so I could stay longer at their beautiful home!!! The views were spectacular and I miss waking up to them and listening to the thunder echo in the mountains for an hour during an afternoon shower!!! It was an amazing place!!!
---