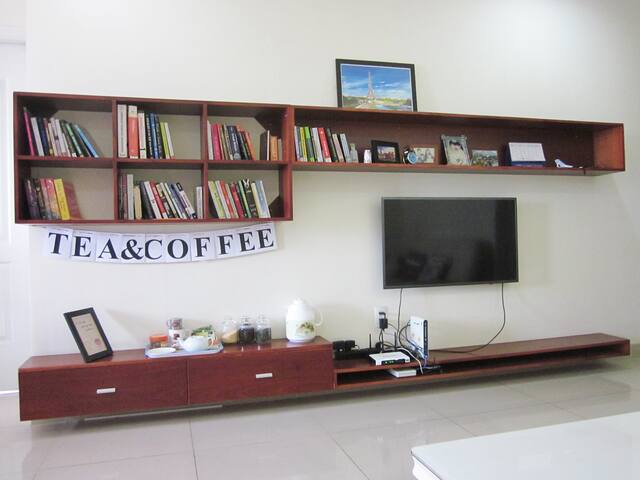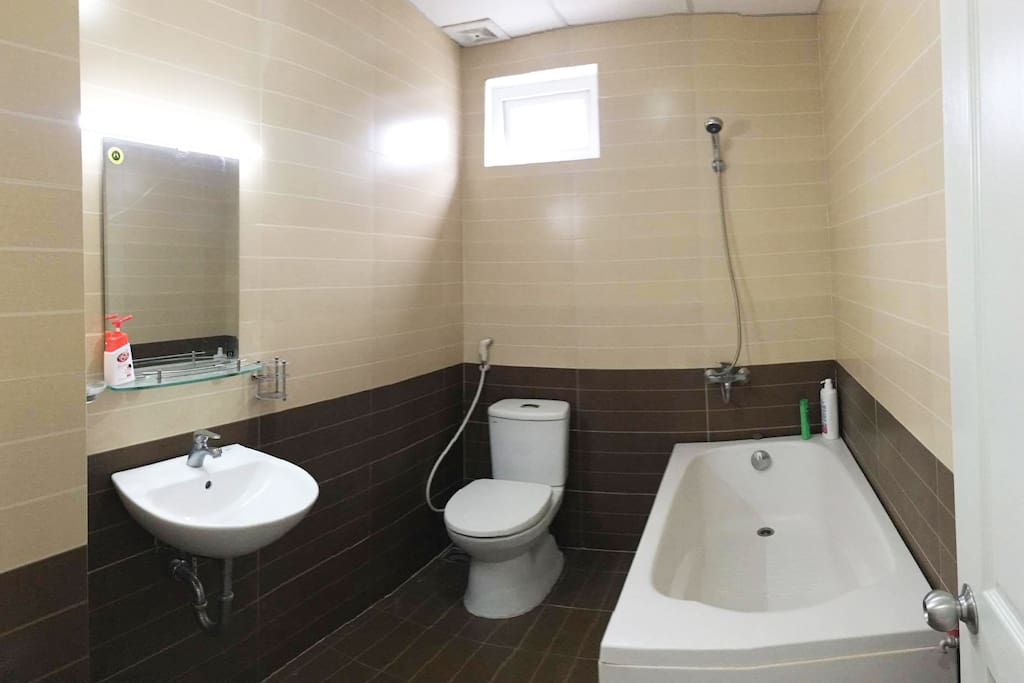 A place called Home in Danang city centre
我喜欢食物,书籍和旅游。我想和来自世界各地的朋友见面,分享我的祖国文化,体验我周围朋友的独特文化。
I love food, books and travelling. I would like to meet friends from around the world, share my home country's culture and experience the unique culture from friends around me.
---
You cannot find this kind of clean and good location house in air bnb. and the price is also very cheap. Linh is so adorable person :) and she speaks english so very easy to communicate and she recommanded the local restaurants for me everyday. I and my husband had a wonderful time in danang thanks to Linh.!:)
---
I stayed here previously in May and June, so I don't have much to add to my previous review. If you are planning to stay in Da Nang medium to long term, this can be a good base for a month or so when you first arrive in Da Nang and get acquainted with the city (and its delicious food, which Linh and Nhat treated me to outside a couple times, and most days for breakfast too!). It's a nice place in a good location and much better value for money than most other Airbnbs in this area of the city. FYI—The room still has a nice setup for working, but lately the internet is not as consistent as before. Linh has said that it's because of the city hall, which is nearby, hogging all the bandwidth. It is still mostly fine, but if your work depends on video calls (thankfully mine doesn't) then it's something to be aware of.
---
Perfect place to feel home after traveling for a long time. Unfortunately I didn't meet Linh, but nonetheless she was ver helpful. I got breakfast and help with topping up my mobile phone. Would definitely recommend it again to see some real Vietnamese life, also on the streets.
---
It was a great stay. Linh was really helpful and sweet. She bought us yummy breakfast and recommended many places to go and eat:) the house is clean and close to many local food stands. It seemed to located in a friendly neighbourhood and easy to walk to many places
---
If you're more interested in the city side of Danang than the beaches, this is a nice peaceful place to stay that is within cycling distance of what could be considered the "downtown area" of the city. There are plenty of cafes and a few little restaurants in the immediate area. The room itself is nice and super bright with a great view and a really good desk and lamp. Linh and her husband Nhat are super sweet hosts, too! I work remotely, and after traveling around SE Asia a bit I decided to stay in Danang for a while, to have some space in my life. They gave me plenty of space but at the same time were very personable, inviting me out to eat with them a couple times and checking up on me after I had a bit of a scrape-up on the road.
---