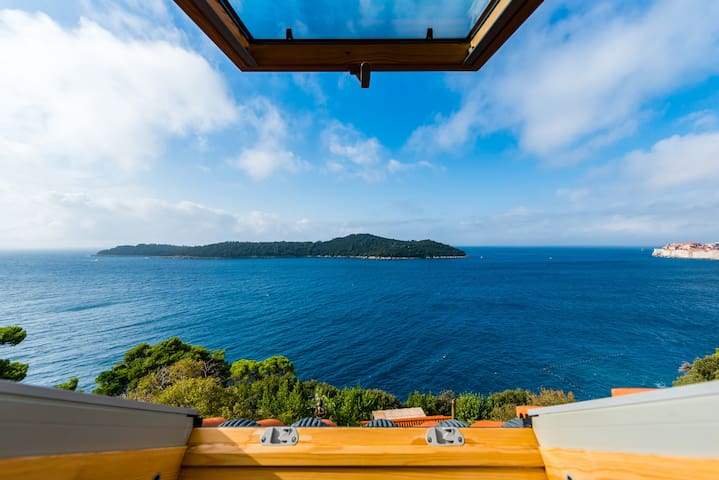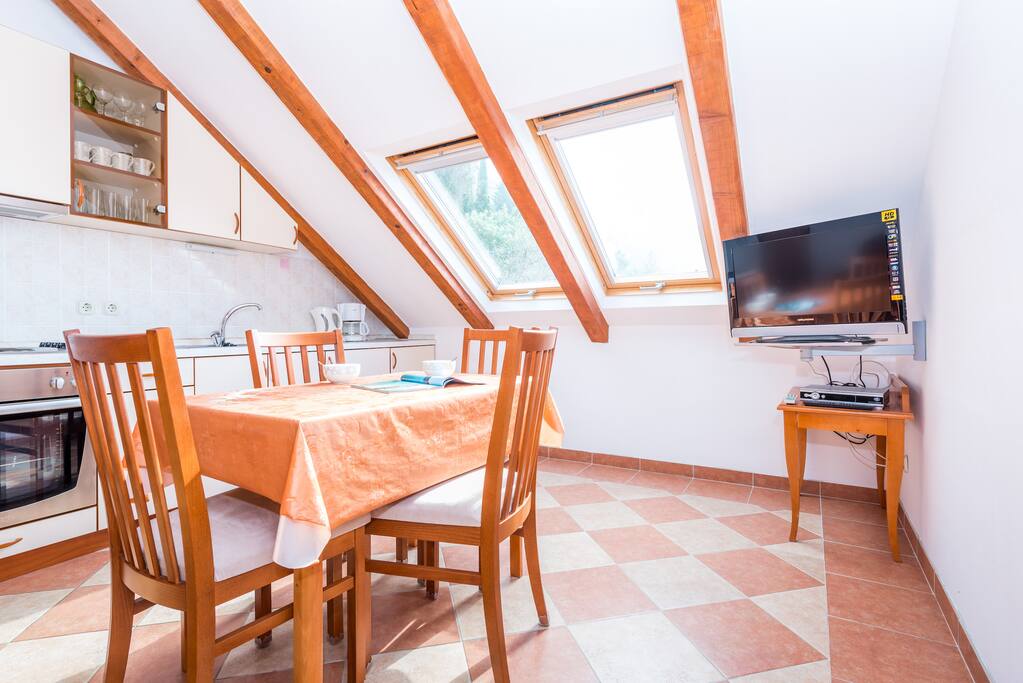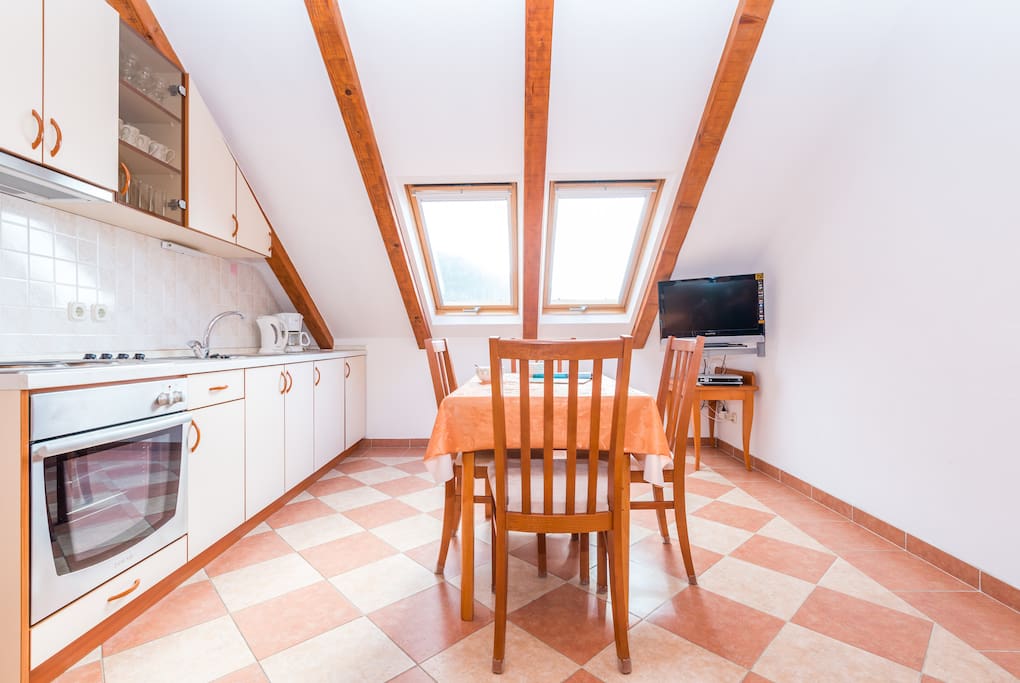 间公寓位于屋顶,提供美丽的海景,Lokrum岛和杜布罗夫尼克老城区。
This apartment is at the top of the house offering beatiful view on the sea, island Lokrum and the Old Town of Dubrovnik.
---
A little far away from town but beautiful view and very clean apartment. Great value if traveling with kids or more than just a couple because the two rooms are both pretty large. Lots of extra blankets, pillows etc. Wonderful ocean breeze when windows are open. Owners are very nice. Listing was as described. Thank you!
---
What an amazing find! Maja and family are lovely and are literally on hand whenever required - whether it's the ordering of taxis, an idea about good dining venues you get the idea. The apartment is lovely - the views are amazing. Only air con in the main living area so if you're wanting to have cool rooms then stick the delay on for an hour or two before you plan to get back and that way your sleeping rooms will be cool. (The figs are amazing there as are the limes - sadly we didn't get to try the pomegranates but they looked incredible!) Had a really lovely stay and big thanks to Lille, Branko and of course Maja.
---
Maja and her family were wonderful! They met us right when we got to the house with coffee, juice, and bread. They were extremely nice and were very accommodating. The house was very spacious with lots of natural lighting and only a short walk to Old Town. I would definitely recommend staying here for either a short or long stay in Dubrovnik! With great views of Lokrum and Old Town and the wonderful hosts I can't wait to come back!
---
This was a terrific find. We were in easy walking distance of the Old Town in a very nice neighborhood. Maja was very communicative and flexible, and we loved meeting her mother in law, who occupies the apartment next door. Our sons adored the cats that live outside. A great experience -- thank you!
---
The experience couldn't have been better. My only regret is that we did not stay longer. Maja greeted us as we walked onto the property, which is a beautiful set of terraces, offered us drinks and showed us to our amazing place. Everything was immaculate, clean, comfortable. You could tell they pay strict attention to detail. Everyone on the property was kind and helpful. The views were breathtaking and one of a kind. I cannot recommend Maja and her family enough.
---
I am Maja, 42 years old, accountant. Living in this, more than 100-years-old, family house, with my children, husband, and in low-s. Love renting, meeting people from all parts of the world...
Besides my family house Kirigin, I am also helping my friends to rent (apartments Dubrovnik pearl, Mali Ivo and Robi )...
语言:
English