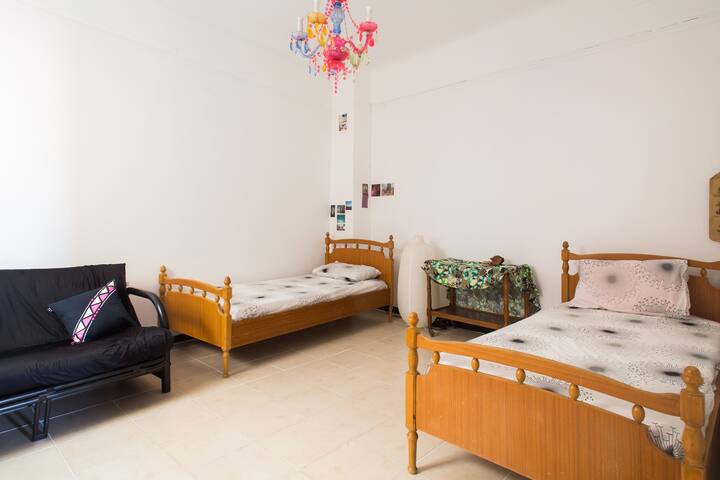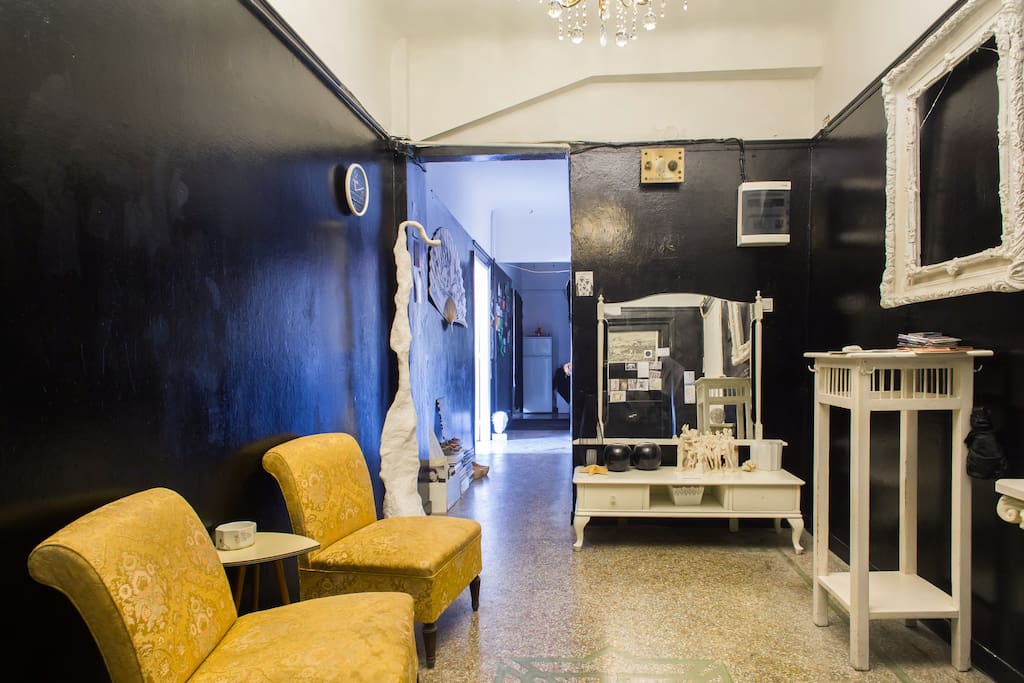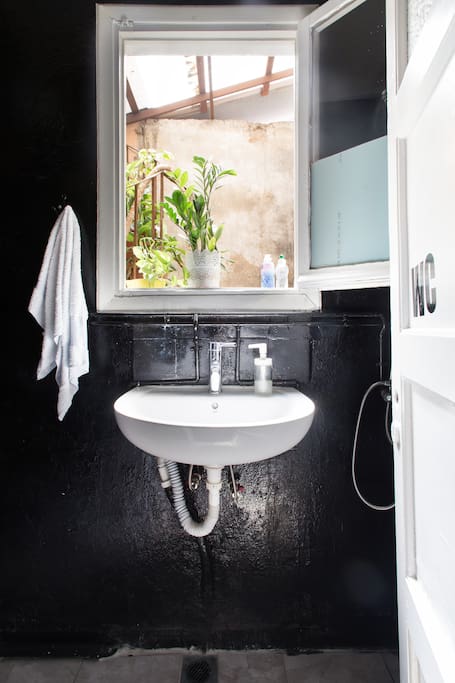 Art Deco Whole Aprtmnt in Monastiraki 1 - 4 guests
Apartment Description:
16 sq.m. Spacious room with two single beds and sofa that transforms into bed. and air condition.
10 sq.m. with one single bed fridge and armchair
20 sq.m.Reception room with mirror and wardrobe closet (see images for details)

4 sq.m. WC with Shower
WE DO NOT PROVIDE EQUIPPED KITCHEN! But plenty of options to eat around =)
---
Stavros was absolutely great. Very easy to reach and very helpful with any questions you have, he even left some food on a fridge for us when we arrived. His place was super fun ( my friend who is an artist especially appreciated it) and the locations couldn't have been any better. Thank you so much Stavros!
---
Stavros' apartment was perfect! In a great location of Monastiraki where you can find all the shops, bars, restaurants and public transport, only a 3 minute walk to the metro station! I was lazy in the heat and chose the easy public transport during the day but it is within walking distance to the Acropolis and all the big sites around Athens! The apartment had plenty of space and whilst in a busy area, it was on a quiet section of the street but I felt very comfortable to keep windows open throughout the night instead of using the AC. Stavros goes above and beyond for his guests in ensuring your comfort during your stay and he pays close attention to the fine details to make your stay enjoyable! I won't hesitate to return if I'm in Athens again!
---
Good deal for that price - host is very hospitable, location is perfect, rooms are clean and tidy. That is enough for a good stay and I'd recommend this place. Just address some issues that may be critical for future guest (not for me though): 1) Wi-Fi is good overall but weak at some spots in apartment: 2) Renovation is in progress in kitchen, so it is unavailable. 3) A little bit tricky shower usage - you have to turn some .
---
Great location! Starvros made everything easy and even put some food in the fridge for me! Hot water lasted for quite a while, and overall everything was comfortable. The shower got water all over the bathroom floor, but some simple planning didn't make it inconvenient. I'll look forward to staying here again!
---