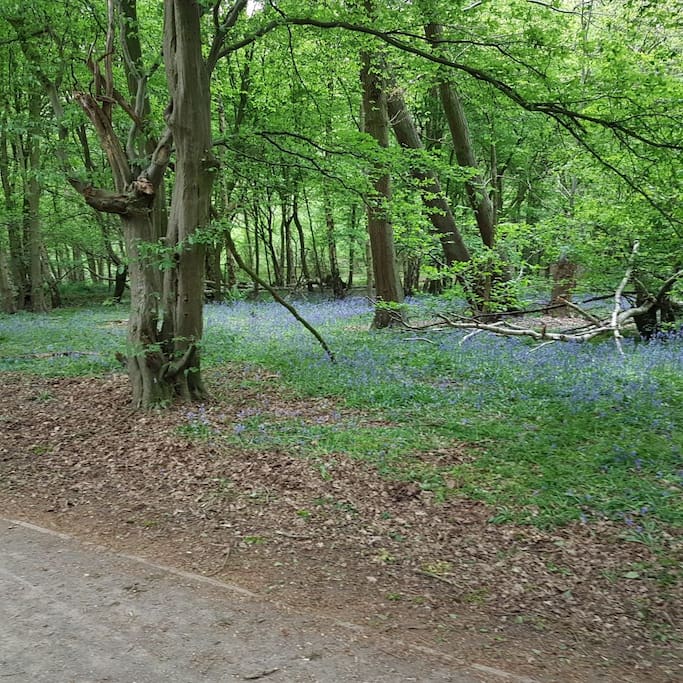 Openplan downstairs with lots of light throughout the day,
Very relaxed environment
You can cook and store food during your stay
Flexibility to store lugage while your not here
Fast WiFi
Washing machine & Drier as well as clothes line and airer.
Large American Fridge Freezer
Parking
Close to Town Centre and close to Stansted Airport
100 Metres from Arrivabus for 309 & 509 Bus to Stansted which takes 15 minutes and costs £4.70 for a return trip
Back Garden
Woods to walk outside the front door
---
Micheal was a kind and patient host. The bedroom was as described -- comfortable & with good wifi! He went the extra mile during my stay. Having come in late & missing the hourly bus from Stansted, he was willing to pick me up at a locale outside the airport. This was a bit of a communication fiasco on my end -- but he did not make me feel as if I had put him out at all -- which is sincerely to his credit. He made coffee and had clean towels laid out. I found the bus/train to London very simple from his neighborhood. I would recommend this place to anyone open to staying in a suburban locale (there are some woods nearby too!) Note: His home is under a bit of construction - but this was not a problem as I stayed on the upper level.
---
Had a couple of days stay at Michael's place. The house is comfortably located in the vicinity of a major route in Bishop's strotford so getting the bus to the terminal is a breeze.The house offers quite fast internet as well.Michael just started renovating the place so you can expect some works done during your stay.But i suggest staying at this place Michael is a good host
---
Micheal is a really nice person and good host. He was easily reachable when I arrived and was waiting for me. He's doing some works at the moment as he recently bought the house but the room was nice and clean Bus stop was really close which was really convenient for me to go to the airport. Thank you.
---