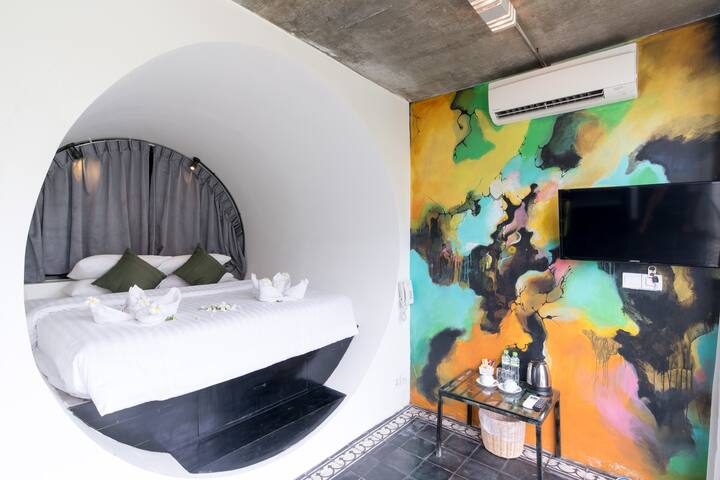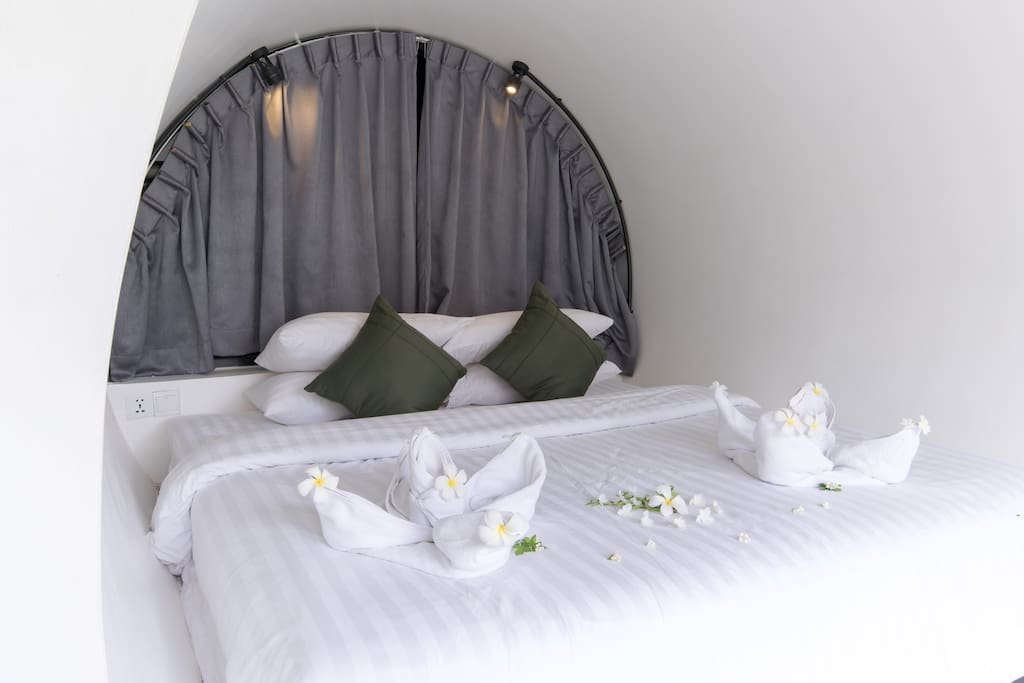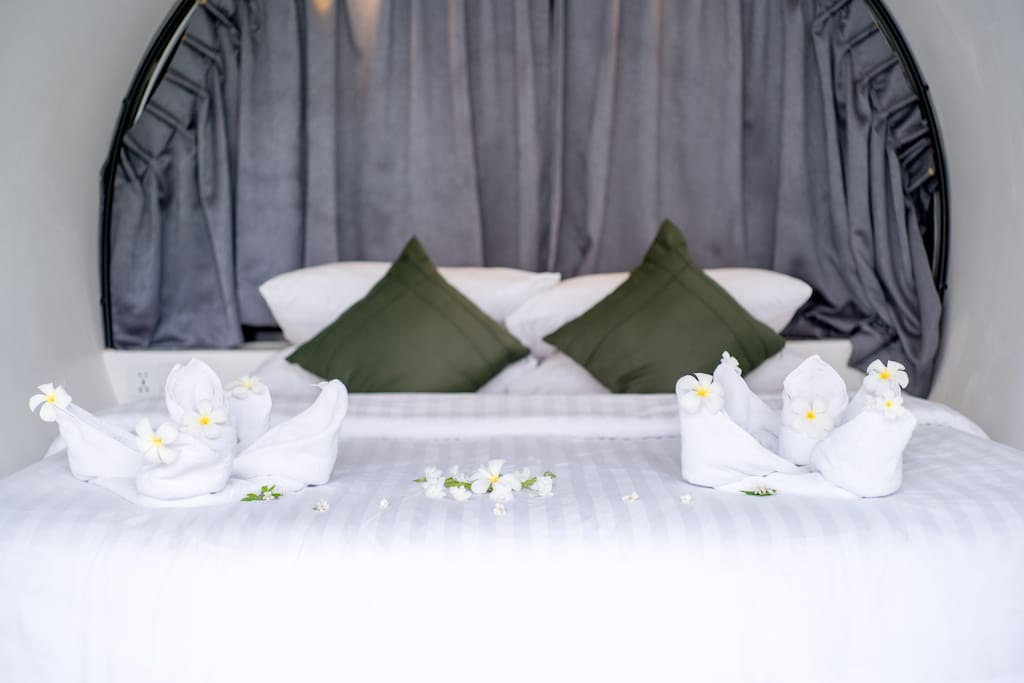 Ring Boutique Double Room with Breakfast+Pool View
Ring Boutique Double Room with Breakfast+Pool View
此房源的描述已由谷歌翻译从英语翻译成您的语言,但谷歌翻译并不能保证翻译的准确性。
我们的戒指精品酒店位于一个安静的区域的中心。您会喜欢我们的戒指精品酒店,因为从酒吧街漫步,伟大的氛围,邻里,超级梦幻般的游泳池和户外空间。
我们的优质地点是:
步行至梵蒂冈工匠十八分钟
À9分钟步行到吴哥夜市
À10分钟步行到酒吧街和老市场
¬步行15分钟到巨人宜必思巴伐利亚州巴伐利亚州巴士
¬15分钟车程到吴哥窟的神土地。
房源
我们的环形豪华双人间泳池景色配有一个非常大的玻璃门,炫耀神奇的景色和设置区域。谈论游泳池是不同于以前见过的任何事情。它配备了5个真棒的颜色照明,周围是与外部环境反映的山石。每间都包括一个宽敞的一张特大号床,环形卧室和设备齐全的客房设施。
您的房间包括:
美式和亚洲早餐
- 所有地方税
- 机场接机
- 免费高速无线上网
- 拒绝服务
房客使用权限
找到我们很简单
当您到达酒吧街右转沿Sok San路到凯索尔Kol娱乐和向左转直线约500米。然后你会看到我们的酒店在你的右手边或打电话给我们免费接送?
与房客的互动
你需要安排一些特别的东西吗?请提前与我们联系,我们将完全安排您。提前预订的一个很好的理由是您确保您的心意,每当你到达我们都准备好了。我们可以安排您的寺庙游览,四轮摩托车,公共汽车/船票,到海岸和岛屿的旅行,以及您在柬埔寨任何您想要的旅行。
其他注意事项
没有任何影响。预订后,如果您希望从机场接机,请通过电子邮件通知我们或致电(SENSITIVE CONTENTS HIDDEN),我们将乐意安排交通工具等待您在机场。请注意,到达柬埔寨的Visa是25美元,需要1张护照照片。
---
We had a great stay, the room was lovely! The pool was great, and it was nice to have breakfast included. The housekeeping staff were excellent, they quickly cleaned the room whilst we were at breakfast, which made things easier. I couldn't fault the reception staff, the girl was so lovely, really went the extra mile for you, also the boy was great too! However, the girl on the restaurant needs a serious talk to. She huffed and sighed when the mum of a family of 4 asked for one of their breakfast to be changed (to what she had asked primarily anyway, which she still got wrong). Apart from that day the other 3 days we were the only table at breakfast and everything seemed like a big effort and chore. She dragged her feet on the floor, and I felt awkward asking for 2 glasses of water which was on the menu included in the different types of breakfast you could have. I asked and she forgot, we ended up with none whilst she sat on her phone behind the counter. I work in a Hotel that holds x110 covers in a two hour period for breakfast, and I can tell you now I certainly always had a smile on my face. And if you can't handle a table of 2 then what are you doing in a restaurant? Apart from that girl in the restaurant everything was great! It was a shame for her to be in such a nice friendly place and bring down the level.
---
The staff went above and beyond to make us feel welcome and they treated us with kindness and respect during our 4-day stay. We also asked for their suggestion on the best way for us to travel to our next destination, and they did research for us and even offered to book the transportation! The rooms were cool looking, but somehow there was poor air circulation in the bed area, so we slept most of the night without the blankets on. But, overall a good experience.
---
Dear Valuable Guests,
Greetings from Ring Boutique Hotel.

My name is Sophov. I am very excited to meet you!. I am a General Manager at Ring Boutique Hotel in Siem Reap and I'm also the one who built this little gem up. It built with love and patient and I hope you will love it as much as I do.

I am a loyal man
Open and positive mind
Open Heart
Kind
Honest
Helpful
Love to make long lasting friendship from people all over the world.

RING BOUTIQUE HOTEL - - A UNIQUELY-DESIGNED, GEM IN SIEM REAP

Ring Boutique Hotel offers exceptional accommodations in magical Siem Reap, with amazing flair throughout its rooms and its facilities. Enjoy the special touches, ranging from its tropical hanging gardens to its outdoor swimming pool with multicolor lighting.

Each of our 22 rooms at Ring Boutique Hotel is stylishly designed in the shape of a ring, with a beautiful mural covering the entire walls. Every room also is equipped with a round king-sized bed, air conditioning, a flat-screen TV with cable channels, a separate seating area and a private bath and bidet. Even bathrobes and slippers are included.

Guests who want to enjoy the grounds can dine at the in‑house restaurant and have drinks at the in‑house bar. Full service is available at the outdoor pool.

For those seeking more public pleasures, Pub Street and Old Market are conveniently located - - only a 10‑minute walk away. Angkor Wat and Siem Reap-Angkor International Airport are less than a 10‑minute ride. And we offer complimentary one‑way airport transfers, and "Tuk Tuk" services to all the fun in the center of the city.

Our front desk is open 24 hours a day. Our helpful staff is there and eager to assist you, in your language, with anything from currency exchange to complete concierge services. Free Wi‑Fi is available throughout the property.

Come to Ring Boutique Hotel for true relaxation in breathtaking surroundings. According to independent reviews, this will be the favorite part of your visit to Siem Reap, as it has been for many of our guests.

We are a proud and highly rated member of For further information please contact:

Mr. Phy Sophov
General Manag

语言:
English