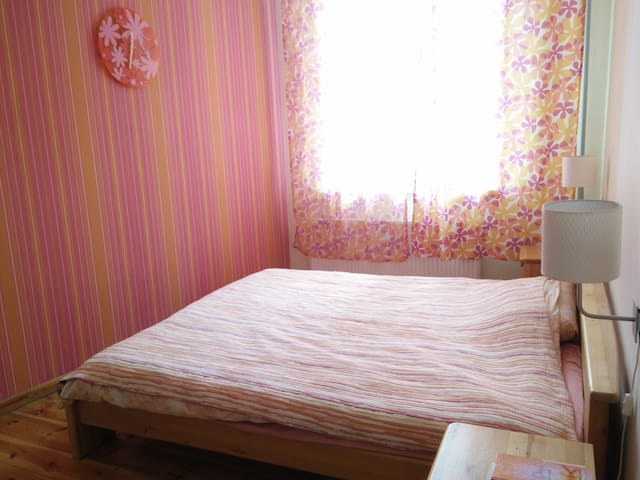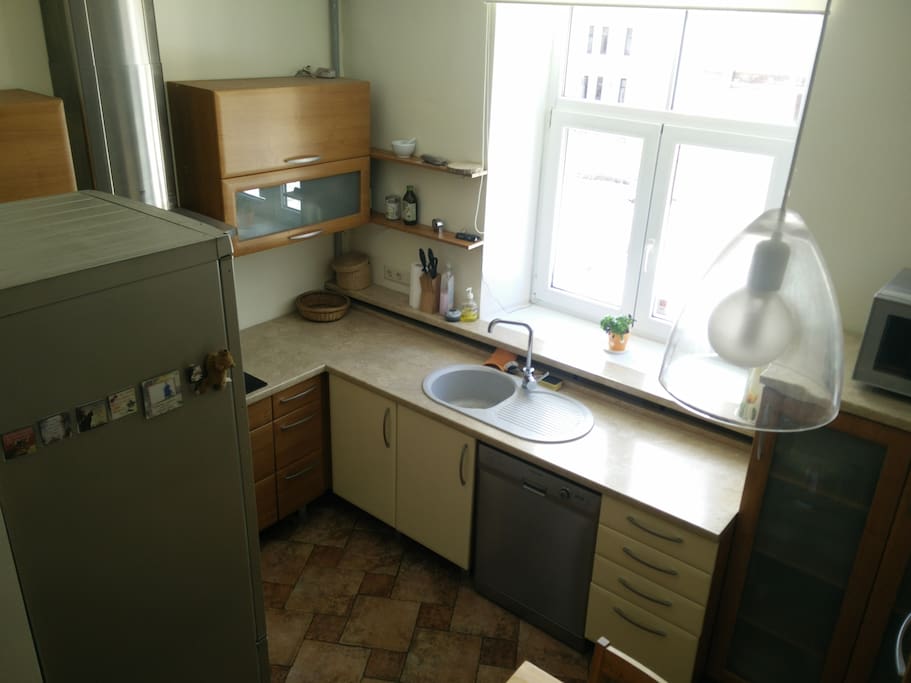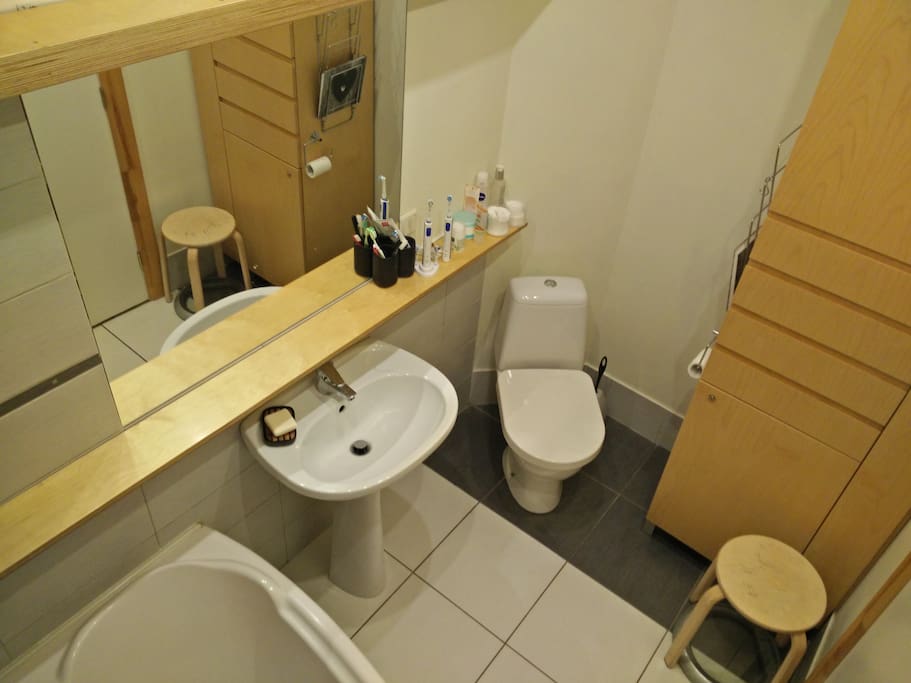 Hello, we are welcome to have you at our place!
We are two students with a spare bedroom (and if needed a couch where you can crash - one, max two people). We live in the city centre, so everything is nearby. If needed parents with a child could easily fit in the double sized bed.
---
I really enjoyed my stay here. Liva and her brother are very kind and easygoing. My schedule changed and they worked with me with no problem. The location is walkable to everything pretty much. I rode the bus from the airport and then walked maybe 8 min and then to the bus station I walked 10 minutes. Very easy.
---
Although I just spend less than 12 hours in Liva's home, it was a good time that I could completely recharged. It's quiet and clean. I think the bed could easily fit a couple or 3 girls! They also have a bath in the bathroom which should be a bonus ;) Liva and her brother also try their best to fit my schedule of checking in and checking out. Regardless there was 4 floor without stairs, they provided help for my heavy luggage. I appreciated a lot.
---
Livia and Kris are really nice and accomodating! I really enjoyed the room and the tub in the bathroom. The Check-in and out worked really well for me and the whole stay was really uncomplicated and I felt at home at their place. Also the location was super to wander around the city but also get out of the city for exploring the surroundings. Thanks guys for always helping me out, when I needed some information about the town, public transportation and more! I also really liked all the awesome herbs in the kitchen ;) #infusedwater
---
I can honestly recommend staying at Liva's. Although she was not there during my stay in Riga, I had perfect communication with Liva from the start, she was very helpful during my arrival. Her brother greeted me and introduced to the place. The room in the listing was as described - very clean and spacious, the bed - big and comfortable. The place is in perfect location, just a short walk to the centre and Freedom Boulevard, good access. :) 5/5*
---
Amazing location right in the center. Very nice homily room. Kitchen and bathroom nice, lovely bath! Wifi was a little spotty and there were a few hairs in the bath. It is also confusingly located, there is an 'A' of the address where the same flat number is also an AirBnB, and the street number is not on the front door.
---