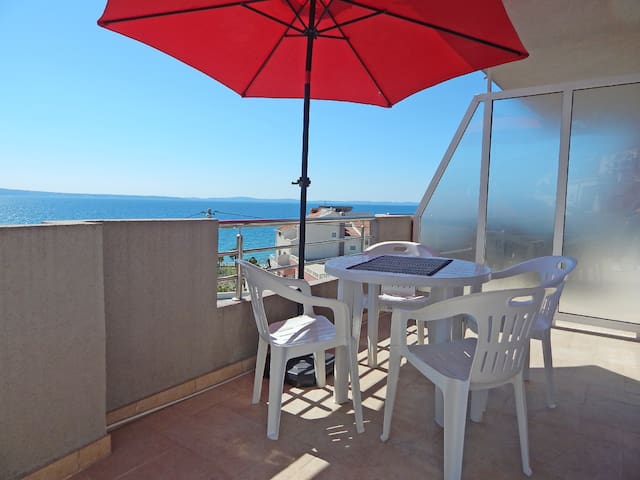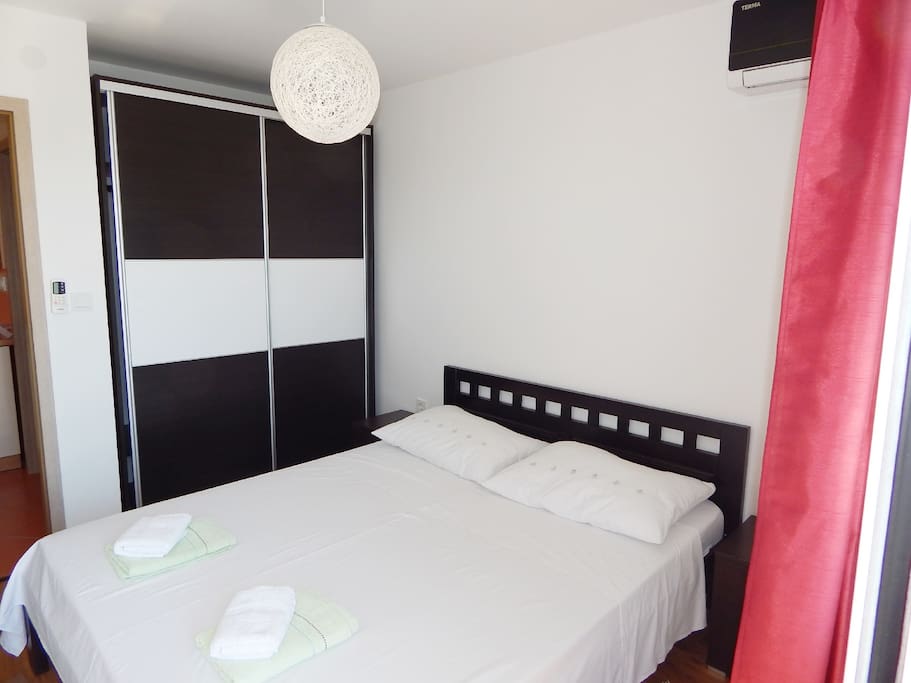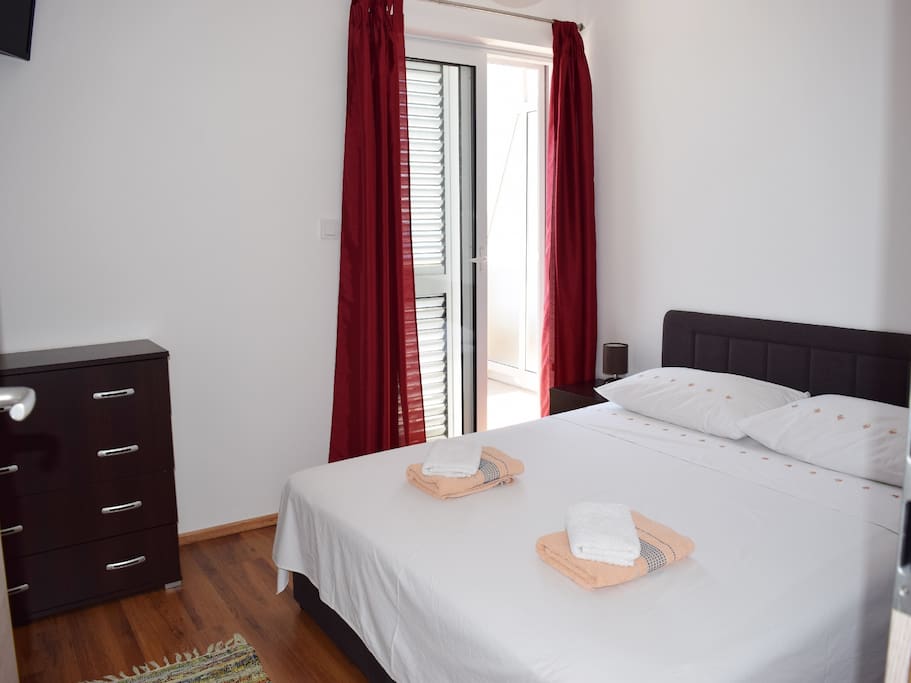 Apartment with terrace and beautiful sea view is situated in Podstrana area, only few km from Split city. This is ideal place for families because of its beautiful pebbly beaches and is the best choice for a relaxing holidays.
房源
Apartment has two bedrooms with double beds, bathroom, kitchen and terrace with sea view. Apartment with sea view can accommodate 4 guests. Kitchen is fully equipped with appliances, utensils and spices. Bathroom has shower and towels. All bedrooms have bedlinen. Apartment has wi-fi and flat screen TV. We provide You free parking.
---
WE DO NOT RECOMMEND THIS APARTMENT!!! Communication – after we booked the apartment, Ivan didn't write us back when there was a problem (there was a big fire near Podstrana and we needed to know if it was safe to come), he also didn't respond to our texts and calls Check in should be after 14:00, but we needed to wait till 15:30 They gave us a wrong apartment (worse one), they allowed us to move in this one after one night, when the guests there were checking out, but it was cleaned in hurry and many things were missing (there were just 2 glasses, no dish soap, no dish cloth, no baking tray in the oven, and no kettle for making tea or coffee, also forget about toilet paper) Air condition was only in one bedroom, in the other one was just a fan. The cold air had to go from one room through the kitchen into the other room, which was almost impossible, so we turn the AC on only when we were out and tried to move cold air with a fan. We couldn't do it when we were in the apartment, because it was very cold in the room with the AC – two of us got ill because of it. Our BIGGEST ISSUE with a host occurred one day before we were supposed to leave. We went out for a day and when we came back, Ivan was waiting for us and KICKED US OUT FROM THE APARTMENT a day early!!! He came into our apartment while we were out, without our knowledge. He checked everything and found a stain on the wall, which he said was from our grill (we asked about a grill before we booked the apartment, he said there is no grill but we can use our own electric grill on the balcony if we bring it). We tried to discuss it with him, we didn't think it was from the grill because we use it in the kitchen at home and this never happened before, we tried to offer some compensation and help with removing the stain, but Ivan refused everything and just repeated we have to leave immediately. He didn't even let us shower (we were all sandy and salty from a sea) and he even threatened us to call the police if we don't get out. So we were forced to leave a day early, in evening after a day on the sun with tired driver for over 10 hours long drive back to Slovakia! It doesn't matter whose fault it was, if the stain was really from the grill then it was an accident, but this is no way to solve the problem and threat the guests! So we recommend you to avoid this apartment and this host.
---