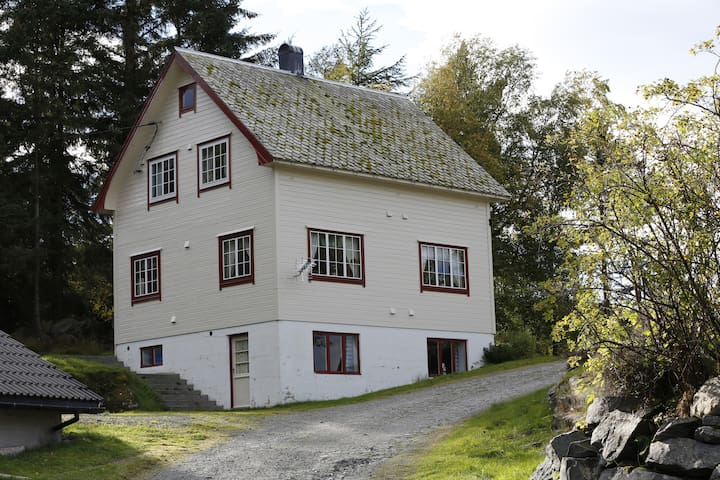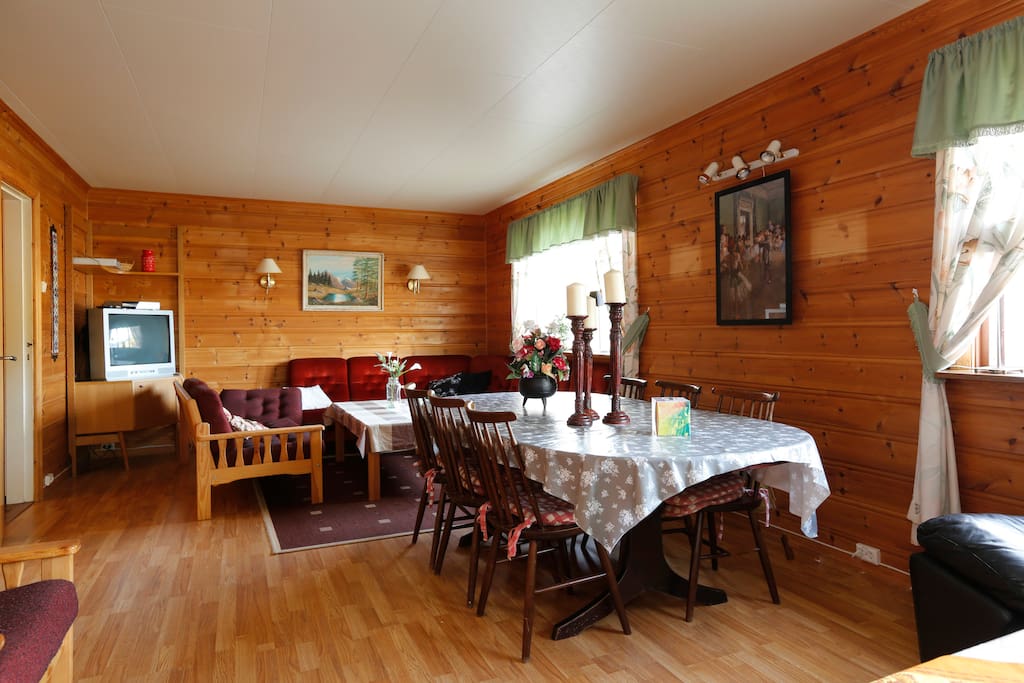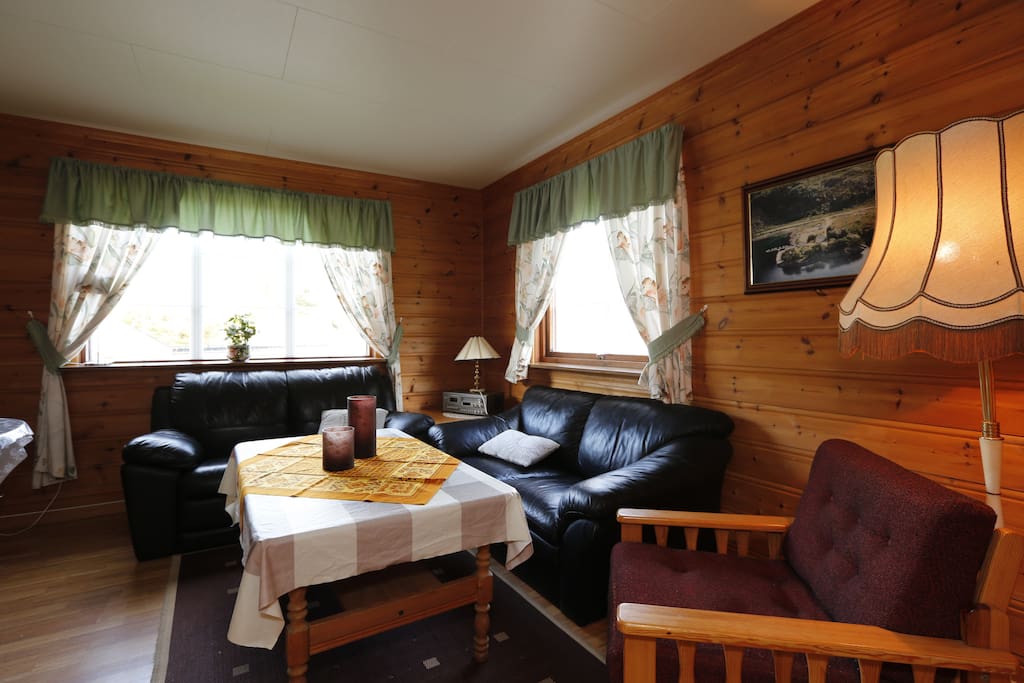 Skottneset Holiday Center is located in idyllic surroundings at the Western part of Norway. It is 19 km to Selje with facilities as café, beach, grocery store etc. Food/drink is not included in the price, but the closest grocery store is at Flatraket (10 km). Skottneset fits couples, single, companies, families with children and big groups (52 beds).
We offers rentals of linen/towels (150NOK) and final cleaning (800NOK). This is excluded in the price and must be agreed on in advance.
房源细节
Our cabins is located idyllic by the sea, with options to rent boats. You can fish from the boat or along the cabins. There is a lot of tourist attractions close by: Selje kloster (look at the ruins after the monastery from 1068), Vestkapp (one of the most spectacular viewpoints along the coast, 496 m.o.h.), beach at Hoddevik (possibilities for surfing), Kråkenes fyr (weather station to look at the open sea), beach at Refvik (1,5 km long beach, which is named Norways most beautiful beach in 2010) etc.
There is many possibilities for mountain walks in great nature close by. At Flatraket, Håkonshallen (323 m.o.h.) and further to Lynghaughornet (334 m.o.h.) is a 2-3 hours long walk. If you wish for a longer trip, St. Sunnivahornet (689 m.o.h.) may be a good alternative. Tarvaldseggja (645 m.o.h.) in Selje is a 2-3 hours long walk. If you wish more of a family friendly trip, the stairs to Risnakken (207 m.o.h.) may be recommended. The longest mountain walks offers an amazing view over the sea and the mountains in the local area.
Barmøy is located close to Skottneset Holiday Center, here you can fish in freshwater with opporunities to fish trout. There is also possibilities for food service if you preorder at Barmøy guesthouse. In may 2017 Loen Skylift will open in Loen, 120 km from Skottneset. This is a spectacular tourist attraction with shuttle line to 1011 m.o.h. Here you can enjoy the beautiful view from Hoven restaurant.
与房客的互动
We will do our best so that our costumers will be satisfied during the stay. Please contact us if you have any questions or inquiries.
Skal være stille kl. 23:00
Skottneset Holiday Center is located by the sea with wonderful nature in peaceful surroundings. In total we have nine rental units with a total of 52 beds. You can also camp here with caravan or motorhome, and are welcome to use our sanitarybuilding with toilet, shower and washing/drying opportunities. We have good conditions for those who is interested in fishing. A little trip on the bay with one of our rental boats will take you to many good fishing spots. We also have a good place at the marina for preparing fish and cold storage to store fish that our guests can use. If you are interested in mountain hiking or tourist attractions with beautiful nature at the Western part of Norway, this is also a perfect place for you.

Skottneset Holiday Center rental season lasts from March 25th to October 10th. Please contact us if you have any questions or inquiries.