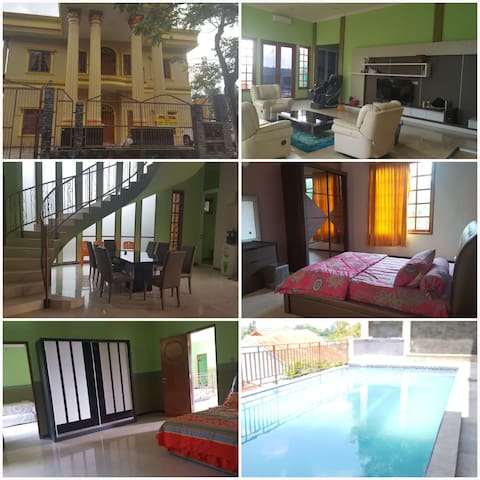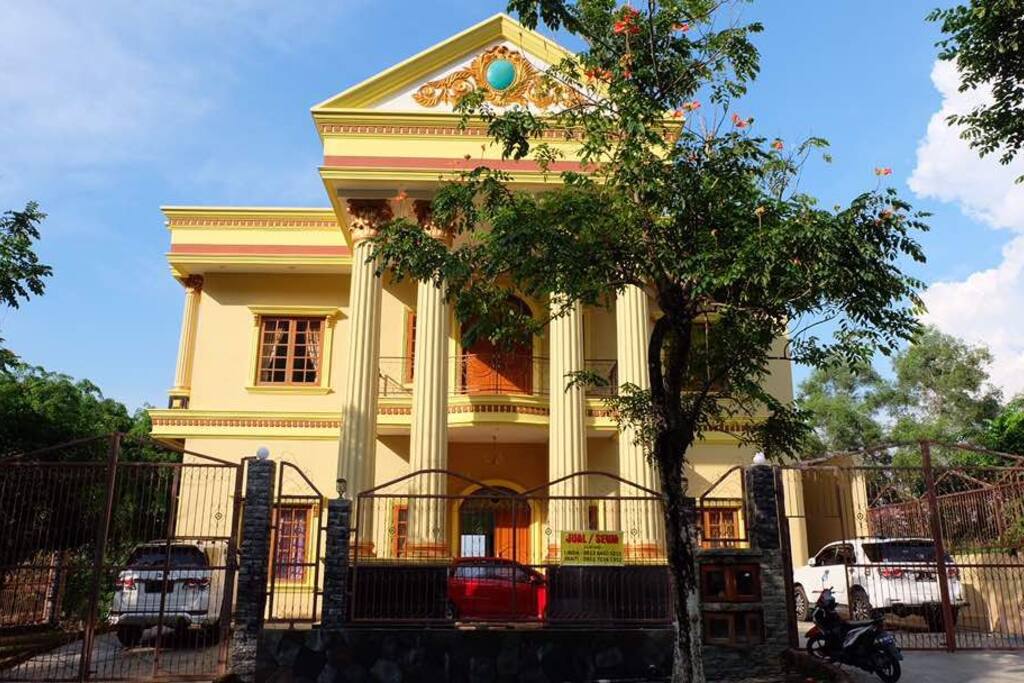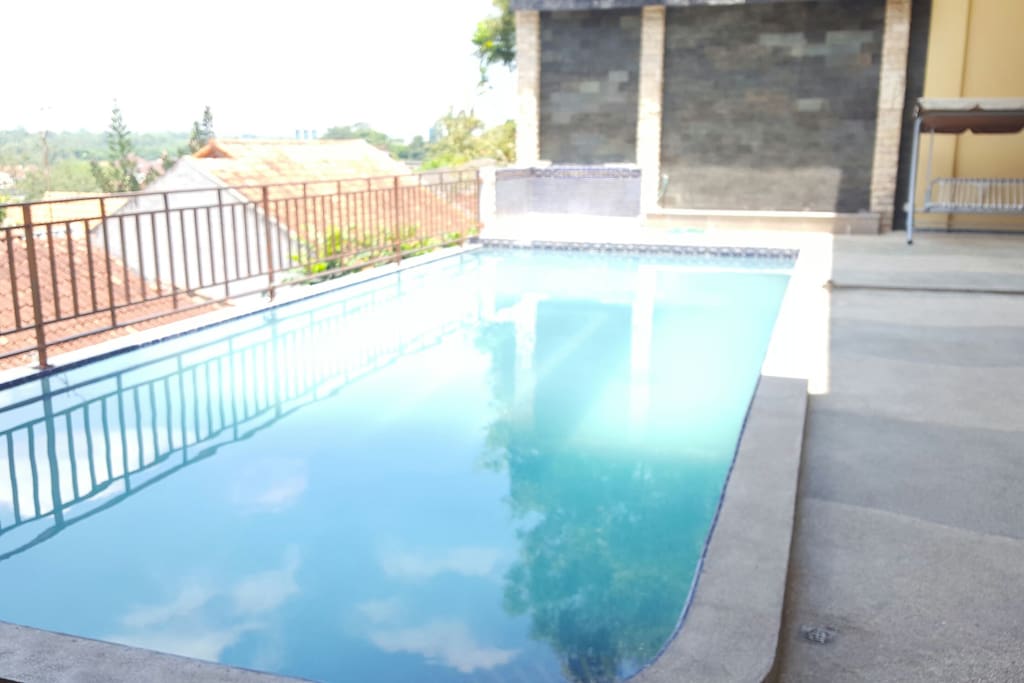 Amazing home like 5-star hotel facilities
Amazing home like 5-star hotel facilities
our comfortable place to stay,with amazing view from pool,balcony,and roof top.Available place for BBQ.we provide BBQ & Steamboat.the important thing is we provide free breakfast with a good taste."Try it and u will believe it".is centrally located from town,owner have private room in there for settle what u need.lets Bring ur family enjoy travelling with our place.available till 22 person with extra charge after 12 person ,free pick/drop to harbour/airport service,near from batam center harbour
---
---
---
---
smoking only at outside the room
---
---
---
---
Linda is a very nice host. She assisted us with our check in and check out efficiently. She kindly offered to drive us to the ferry terminal when we were leaving. She also managed to book our transportation for us. Breakfast was also provided for us, which was wonderful. She also brought us to their local market to try out some local stuff which was lovely as well. The rooms are big and spacious and the toilets are clean. Towels are provided as well. Overall I had a good time at Linda's.
---
Linda's place is huge and spacious! Everything is provided including towel, toiletries etc. Linda is always very responsive and help us with a lot of coordination throughout our trip, helping us book the massage and getting a driver for us. Linda's mum cooked great food for us during our stay and even fetch us out to buy snacks. Only con is that the toilet drainage is not very fast, so after someone bathe, the whole ltoilet tends to flood.
---
Huge house, clean, hostess very pleasant. Helped us book taxies, minibus, suggested places to visit and things to do. Timing was free and easy, pickup and drop off to ferry port all free. Breakfast was great, timing v flexible. Check out at our convenience too. We also ordered BBQ, a tonne of food. Pool was nice, swam every morning. The hostess kids were great, very cute!
---
Stayed in this Airbnb with 10 others. Linda is a very friendly and accommodating host. She showed us around the house and reassured us that she did not mind us making noise or even having a few drinks at night. The house is VERY spacious - and there is a toilet in each room which makes it super convenient for us. There is also an entertainment room which we did not managed to try out due to time constraints. She even helped us to clean up our rooms when we leave for outside activities in the day. She also arranged the ferry tickets, transportation and massage for us, and she is flexible with various arrangements. Breakfast was also provided and it was amazingly delicious! Her homemade sambal is to try for! Transportation is also provided to/fro the ferry terminal. Would highly recommend this place for big groups!
---
The host is very friendly and helps to arrange the transportation (Van) for us. Wifi is even provided in the van and spacious for 10 ppl of us. The host also arranged massage for us. The massage is good but a bit pricey compared to others.The house is spacious and toilets are available for each room which is convenient to us. There are 4 floors and our rooms are located on 3rd floor. The host is staying in the house too. There are entertainment room but we didn't have the chance to try out due to time constraints. However the air conditioner is not cool enough for some of the rooms and the cleanliness can be improved more. The warm hospitality from the host makes our stay enjoyable. The host cooked us breakfast (nasi goreng and sambal belacan) which is so delicious and some of us even ate 2 servings and bought the homemade chilli back.
---
Travel to batam and stayed in this Airbnb with a group of 9 people. Owner was warmth and friendly. They made us feel welcomed and comfortable living in their house. They made us breakfast for 2 days and it was amazingly delicious. We even ordered their home-made chilli and bring it back to Singapore. Will be back here again, and will definitely recommend my relatives and friends to this Airbnb.
---