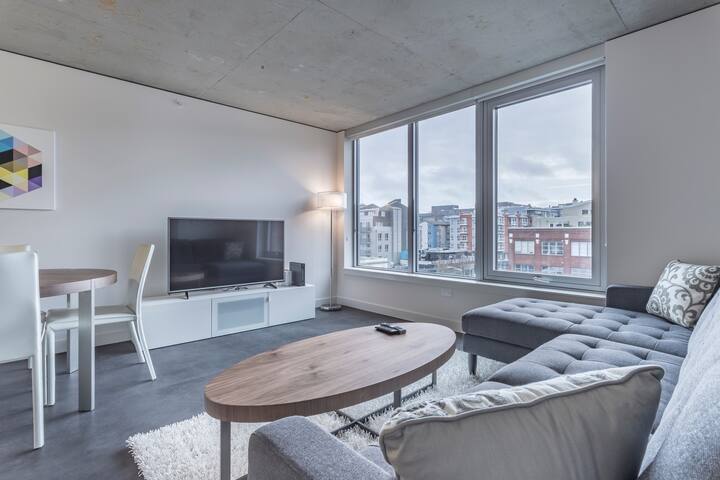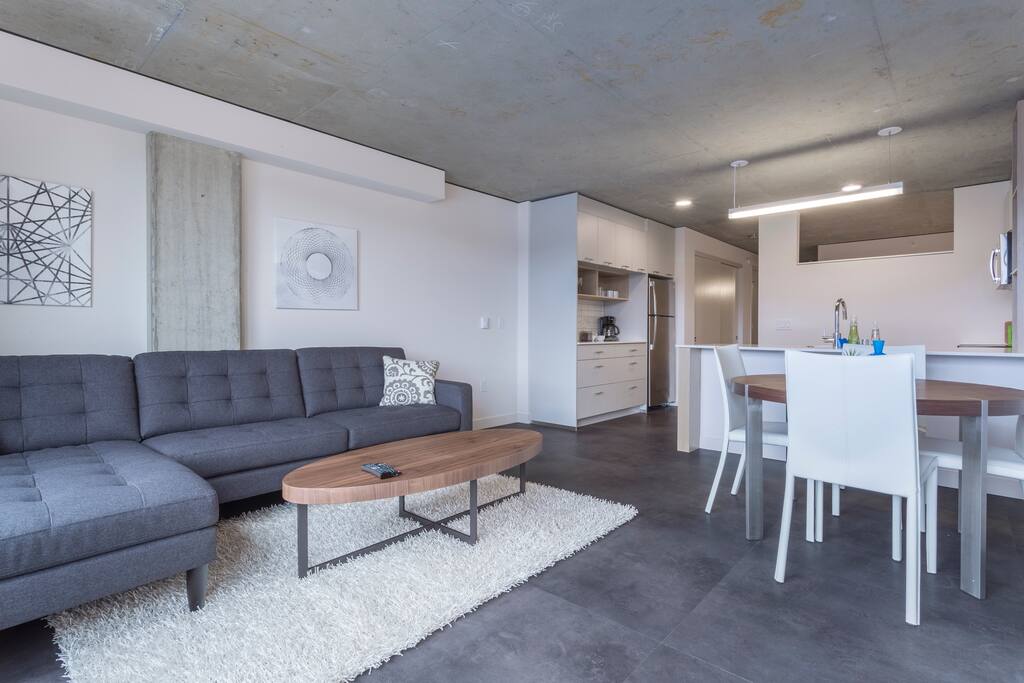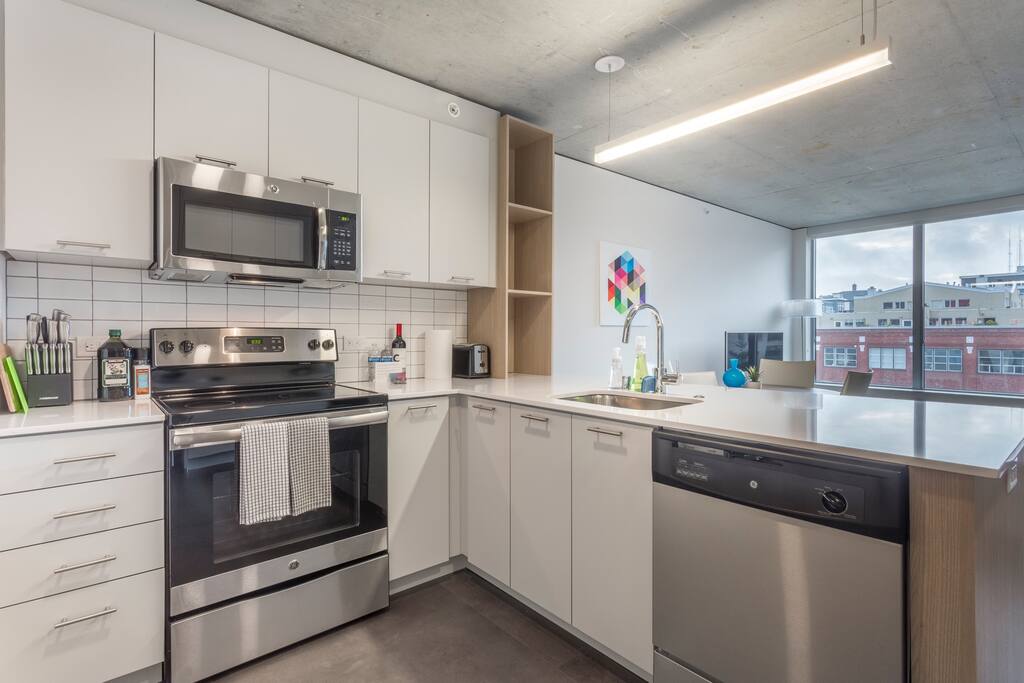 这个华丽的开放式一卧室公寓提供时尚,现代的装饰,一整套设施,无与伦比的位置,以及俯瞰西雅图城市景观的落地窗。享受西雅图最具活力的社区之一,国会山,成熟与惊人的餐馆和精品店,而华盛顿州会议中心,派拉蒙剧院和市区仍然在您的门外。
This gorgeous open one bedroom apartment offers sleek, modern decor, a full kit of amenities, unbeatable location, and floor to ceiling windows overlooking the Seattle city-scape. Enjoy one of Seattle's most vibrant neighborhoods, Capitol Hill, ripe with amazing restaurants and boutique shops, while the Washington State Convention Center, Paramount Theater, and Downtown remain just outside of your doorstep.
---
Addison and her team truly made my stay in Seattle memorable. Communication is fantastic and although I didn't meet her, I felt so welcomed and really appreciated the extra effort Domicile puts forward. Location is great - super close to great restaurants and cool shops. Honestly, close to everything! Getting around is easy. If and when I'm back in Seattle, Addison would be my first choice.
---
Addison and the rest of the domicile team were great at accommodating me and my friends for the week. The unit is beautiful and a quick walk or ride to all the tourist attractions. Check in and check out process was the easiest I've ever experienced through airbnb. Would recommend to anyone traveling to Seattle!
---
My partner and I stayed here for over two months while I was in Seattle for an internship. The location is close to plenty of bars and restaurants in Capitol Hill, but the apartment is far enough up that we didn't hear much noise from the street. The building is brand new, so everything is clean and updated, and the amenities are quite nice. The apartment itself is great for a solo traveler or a couple, and it could certainly fit 1-2 more people for a shorter stay. Neighbors are really quiet (or maybe the walls are just thick?) if you need to get work done, and the apartment is fully stocked for anything you need to do - including complimentary wine! My one complaint is that air did not circulate well, so in the summer the bathroom was noticeably hotter than the rest of the apartment. Addison, Eve, and Dafne were incredibly helpful throughout the booking process. They adjusted our whole reservation manually so that we wouldn't be charged for changing the dates, and Addison counted up e-v-e-r-y-t-h-i-n-g that was in the apartment so that I knew what to pack / not pack. Every time an issue came up during our stay, they either anticipated it (e.g. by bringing by an A/C unit and fans before we'd even thought to ask for them) or dealt with it quickly. TLDR: This is a nice apartment in an awesome part of the city. Domicile is great. Stay here.
---
I am an experienced Domicile hostess and I have a passion for providing 5-star service to all of my guests. Let me help you with your Seattle rental needs or check us out at bookdomicile!