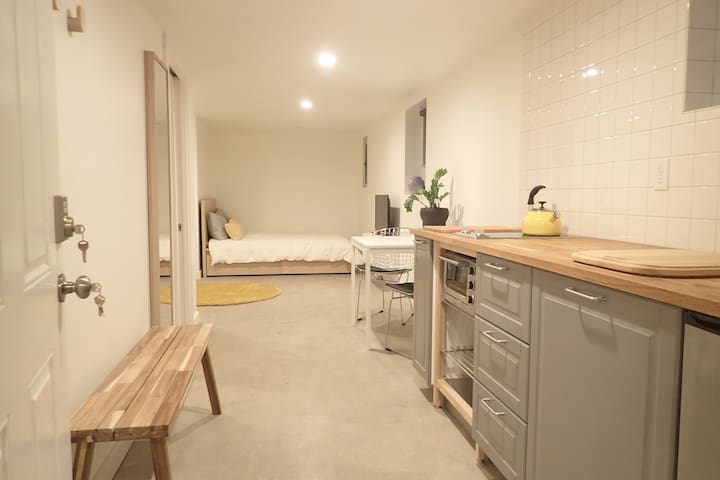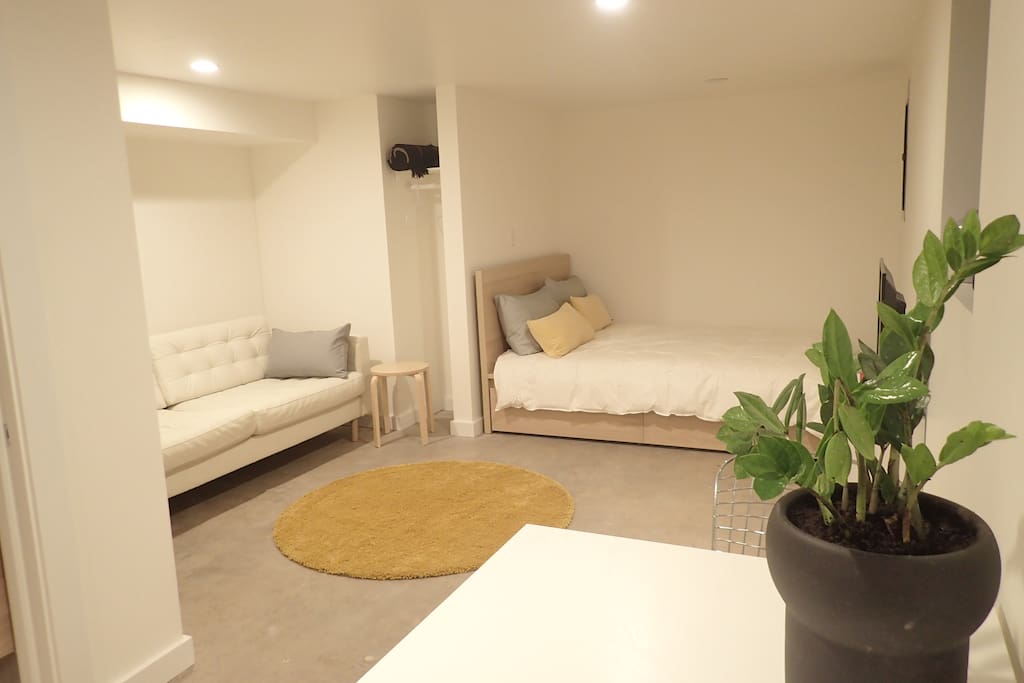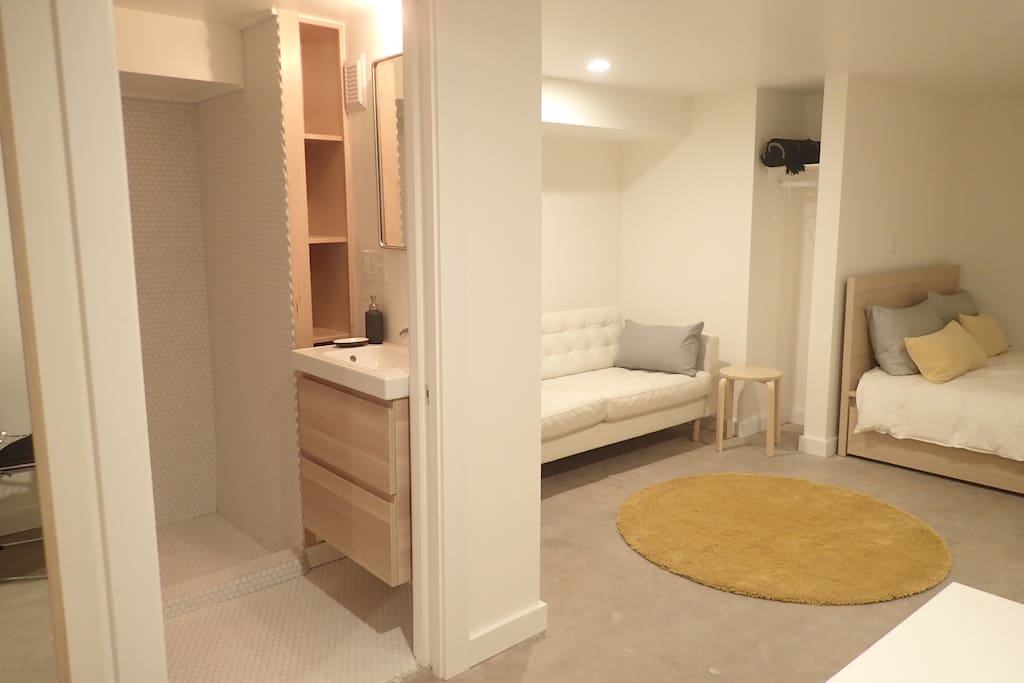 亮而清爽的地下室一室公寓。精美完成和BRAND新!位于威廉斯走廊上,适合购物,饮食和饮料。私人入口,后院进场。
Bright and cheery basement studio apartment. Beautifully finished and BRAND new! Located on the Williams corridor, fit for shopping, eating and drinks. Private entrance, backyard access.
---
What a location! Right in the middle of all the happenings on Williams St, and easy access to the other neighborhoods of NE Portland. The apartment is behind and slightly downstairs of a business. It offers plenty of privacy from the street, and we were delighted to discover it had central cooling during a very hot weekend in the city. It became our little cool sanctuary from the heat. The apartment is well-stocked with towels and kitchen supplies. There is a small electric cooktop and toaster oven, though you should definitely try the restaurant next door. We will stay here again, no question.
---
Great place! Super cute interior design/decor! Really centrally located in a great neighborhood. Kitchen is compact but super usable. Just a heads up: the apartment is located in the basement space beneath a clothing store, so during the day there is some noise bleed (music, footsteps) but generally tolerable and closed in the evening and at night so not really a problem.
---
This place is fantastic and Shana is a great host. It's super close most things or a 5-10 min car ride depending where you are. We walked to a lot of places. The restaurant literally right by the place is one of the best in Portland. We will definitely be staying here again. Also it's in a busy section but because the apartment is in ground it's actually suuuuuupeer quiet at night. We heard no street noise and slept like babies. Thanks Shana!
---
Shana's place is a wonderful homebase to stay at in Portland. It is in the Boise-Mississippi district with lots of options for eating and drinking nearby. The studio is very quiet at night and the bed is comfortable and cozy. The studio is located below the owner's shop and so during store hours you can hear footsteps overhead, but you should be out exploring Portland during the day!!
---