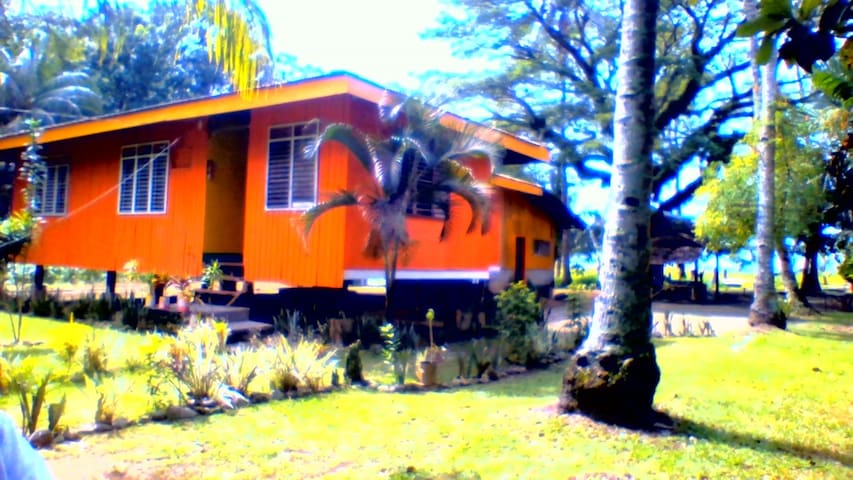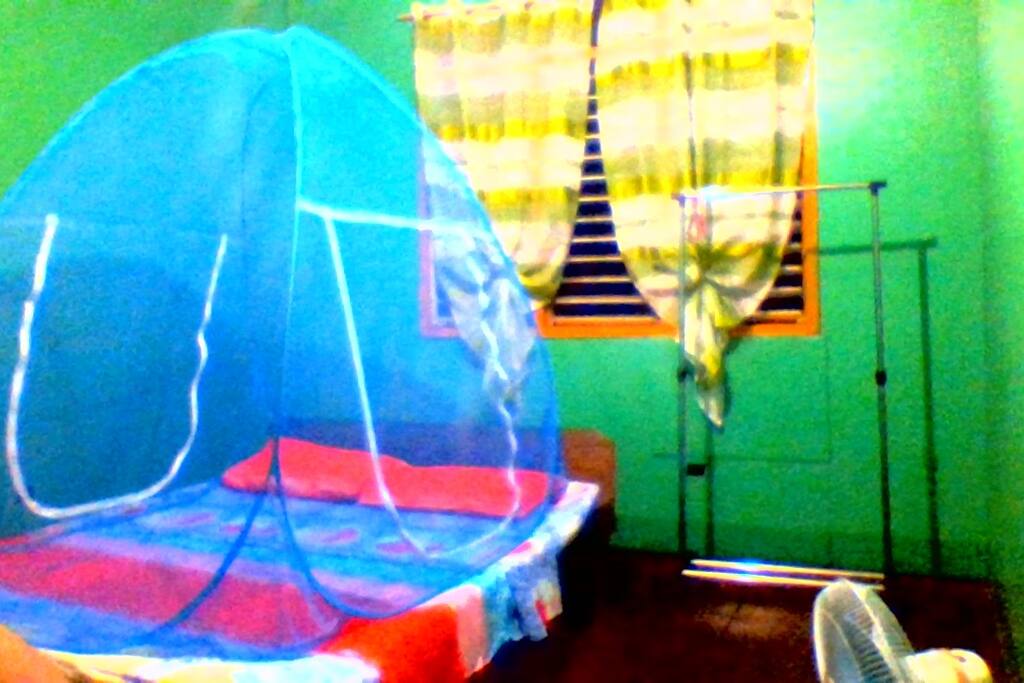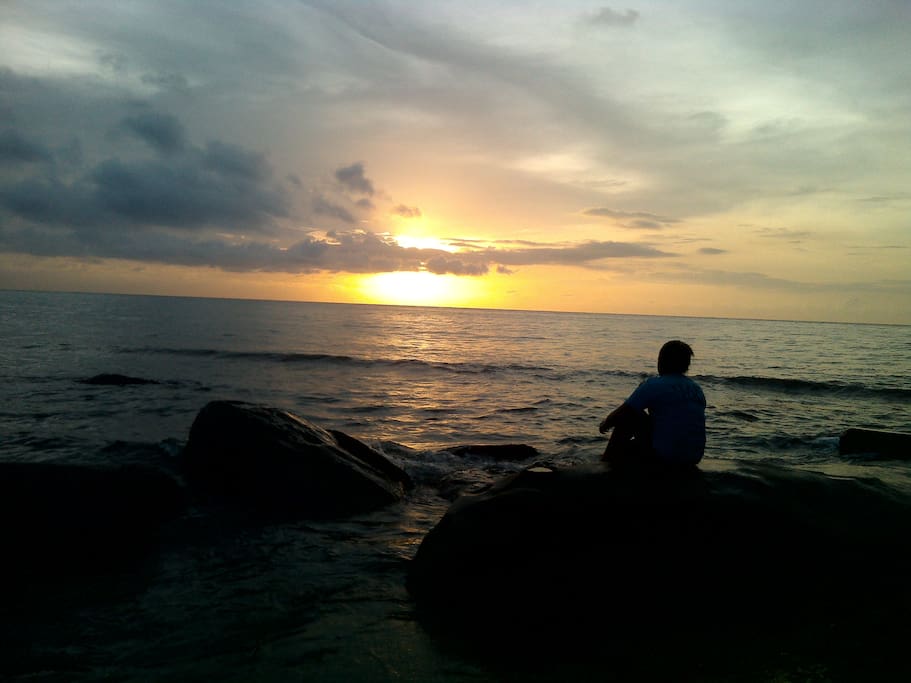 You are welcome to Camp Jenil Serenity Beach Hometel your home in the southern Palawan. You can rejuvenate yourself and experience a very restful sleep here, a place for you to relax, free from distractions, listen to the natural sound of waves.
房源
This place is for those who seek rest, peace, relaxation and healing by renewing your association with natural scenery of the environment; green trees, clean beach with natural sound of waves, exotic fruits around like passion fruit, avocado,star apple, coconuts and beside our land is a hill side which looks like a forest.We have coconuts. You may order in advance for only 15 Pesos each and enjoy the great health benefits of drinking fresh coconut juice.
Fishing is also allowed there at the offshore and there are big rocks formation nearby Camp Jenil Serenity Beach Hometel which has a natural formation of a swimming pool.
Rizal town is rich in natural resources located at the southern part most of Palawan,Philippines.
Our place is close by the market about five minutes walking distance, We welcome tourist and receive them as our guests and treat them like our extended family here.
In terms of transportation,you may ride from Puerto Princesa City and at San Jose Terminal to be on board Leonard van which leaves at 3:30 am and followed by Charing van which leaves by 6 am travelling to Rizal, the travel time from Puerto Princesa City is 4 hours but from Narra Municipality is only 3 1/2hours.
While travelling you will pass by Aborlan,Narra, and Quezon Municipalities before reaching Puntabaja,Rizal,Palawan.
You will see farms with rice fields and green trees on the roadsides.
The road condition now is paved and some are still being repaired at national highway so expect some rough road encounter at times.
The town of Rizal,Palawan has good potential and a new place to explore for adventurers and see the tribes that live on caves called tau't bato and also I am seeking avid climbers to climb Mt. Mantalingahan or the Mountain of GOD.
In the neighborhood, I have seen lots of beautiful orchids there, acacia trees, root crops, and herbs. The municipality of Rizal is medium progressive developing town and has a wharf for docking huge vessels and a small air strip for aircrafts to land.
At Rizal town the electricity is available 24 hours but we have some emergency lights and also flash light once needed that it is available for our guest to use.
The source of our drinking water comes from jet matic water pump close to the Acacia tree which connects to the taste of our water that is sweet. We have a water dispenser with natural filter for safe drinking water.
Internet connection is possible with your laptop or any internet accessible gadgets you have because we have smart bro network wi-fi access for our Guest using Wi-Max Smart Bro but ask me for password, although sometimes we have a low signal at the area but be sure you also bring your own Smart Plug-it USB. Smart and Globe cell sites are present but Globe server is very low signal in the area.
As of the moment we have a cable 33 channel for TV,and we have a GSAT Pinoy Global Cable Provider for watching television.
GOD is amazing for creating natural and beautiful places to rest. You are most welcome here. Come and Experience the love of nature.
房客使用权限
Free Wi-Fi Internet, Cable TV and you may charge your celphones in the evening time from 6 A.M. to 10 P.M. only.
与房客的互动
I interact with my Guests as much as they needed my presence and I am willing to meet them at Puerto Princesa City prior to their journey to Camp Jenil Serenity Beach Hometel at Puntabaja,Rizal,Palawan,Philippines. However, If I am also travelling and I am not here sometimes, I normally contact my Caretakers to accommodate you at our Hometel and also arrange a tour Guide in Rizal,Palawan as necessary and per request.
其他注意事项
Cooking is allowed at Camp Jenil Serenity Beach Hometel in our kitchen and or use the services of our caretaker for cooking but to use our gas stove you will be charge Php 300.00 Pesos Per day.If you need a Tour Guide at the town of Rizal,Palawan for your exploration and adventures like mountain trekking,rock climbing near the beach, fishing, Please tell us in advance to inform my contacts who resides in the area and can serve as a special tour Guide with Php 500.00 service fee.
I will also instruct my caretakers to assist you to look for boat to rent if you need one and I will assist you to make arrangements with fisher folks if you need a boat to rent and go for fishing tour. If you need assistance of my caretakers for marketing and cooking your food let me know and please inform your request on which menu you want the Caretaker to cook for you.
---
---
---
---
We request our Guests to maintain cleanliness,
WE DO NOT HAVE AIR CONDITIONED room because we have fresh air in our surrounding, but we have electric fan for evening use so please be patient. Please be reminded that we have no smoking and no drinking liquor policy within our hometel so kindly observe the rules. Feel at home and be stress free.
---
---
---