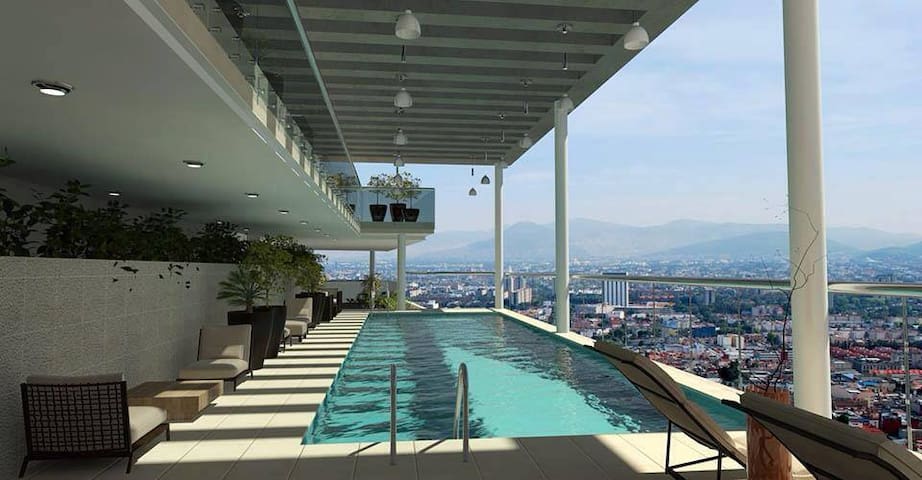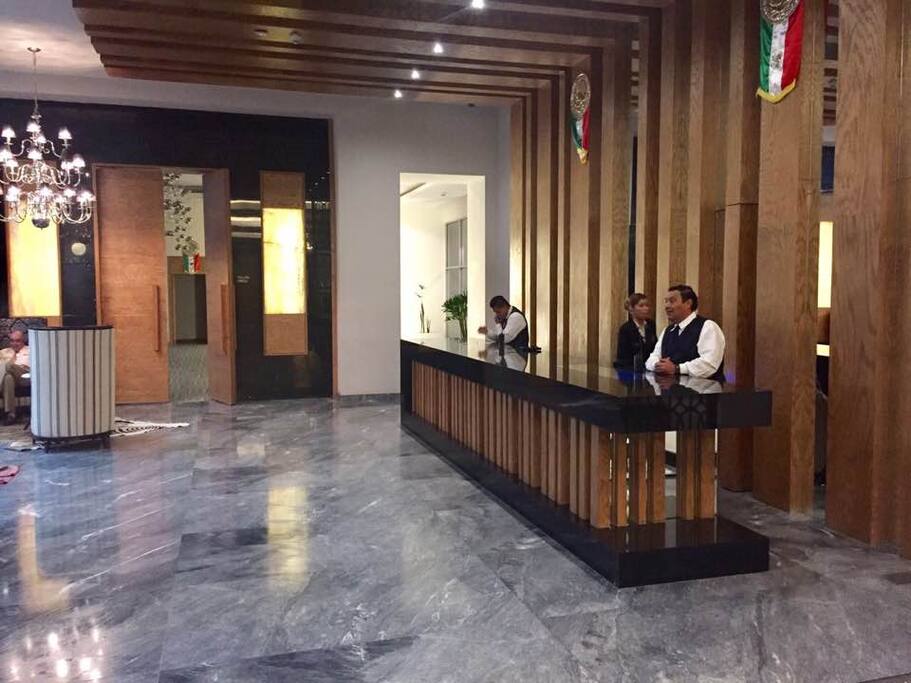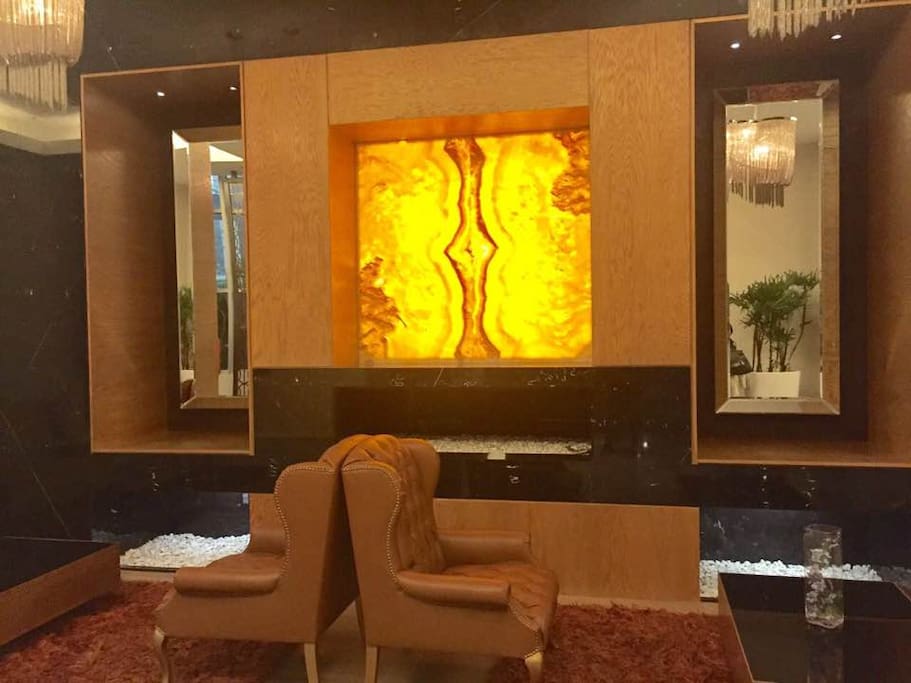 极简装饰,全新装修,非常照明。 它拥有多种设施和服务:3个池塘,网球场和壁球场,完整的体育馆,台球,杰克,游戏休息室,电影院,迷你高尔夫,吐痰,按摩浴缸,假期休息室,多用途休息室,休息室休息室的美容,蒸气,桑拿浴室,英文休息室,访问控制最大的安全。
Minimalist decoration, completely new and furnished, very illuminated.
It possesses multiple amenities and services: 3 ponds, field of tennis and squash, complete gymnasium, billiards, jack, lounge of games, cinema, mini golf, spit, Jacuzzi, lounge of holidays, lounge of multiple uses, lounge of computation, lounge of beauty, steam, sauna, English lounge, access controlled with maximum safety.
房源
它拥有多种设施和服务:4个池塘,网球场和壁球场,完整的体育馆,台球,杰克,游戏休息室,电影院,迷你高尔夫,吐痰,按摩浴缸,假期休息室,多用途休息室,休息室休息室的美容,蒸气,桑拿浴室,英文休息室,访问控制最大的安全。
It possesses multiple amenities and services: 4 ponds, field of tennis and squash, complete gymnasium, billiards, jack, lounge of games, cinema, mini golf, spit, Jacuzzi, lounge of holidays, lounge of multiple uses, lounge of computation, lounge of beauty, steam, sauna, English lounge, access controlled with maximum safety.
---
Worst experience on airbnb ever! Place inside doesn't match the pictures; it's a much smaller downgraded unit with different layout kitchen, bathroom and hallway. When asked about the apartment being totally different than photos she got very defensive and said it is the same. Airbnb agreed with me when sent photos of place and compared to those in the ad. After that things got horrifying when she DENIED us entry to amenities and threatened to lock us out of the unit; all these made and seen by Airbnb staff. She called management of the building which made us feel very unwelcomed. Came to find out the actual owner of the unit Humberto owes fees and past due to the building and was told she shouldn't be Airbnbing. In addition there is construction right next door that starts at 8am. She had ZERO towels, linens nor tp knowing we were going to book for a month! Check in took forever cleaning ladies were still there had to wait and she didn't had the courtesy to greet us for a month book stay. Very scary situation in a foreign country I highly advice stay away do not book!
everything he said is a big lie, I deliver Kyle the Department before the arrival time, the wifi is good, the cleaning is professional, etc... I Cancel Kyle reservation because it was a very controversial guest. the day that delivered the Department he said that everything was fine and that he liked. After that I didn't know anything about he, not me again reply messages or calls, Airbnbn team contact me to tell me that he wanted to cancel the booking, claiming that it was not the same Department, which wanted to offer he a 50% discount or cancel the reservation. Meanwhile Kyle not answered me my no message for 5 days which was in my Department. I call the building and they informed me that Kyle was making use of the services. I send an email to Kyle in which i said that if he not answered me it would have to block the entrance to the services (which I never did, I told him just to make me answer). at the end I do not accept to give 50% discount because what he alleged was a lie. I host canceled the reservation and had to leave, only sought to travel free. in Kyle profile have 7 comments in which 4 say it is a conflict and in all cases wanted to let the departments. I have 14 evaluations in which my previous guests I supported. very sad this situation and worst although Airbnbn do nothing with this people. --------------------------------------------------- Todo lo que ha dicho Kyle es una gran mentira, le entregue el departamento antes de la hora de acceso porque su avión llegaba temprano y lo necesitaba, el wifi está bien, la limpieza es totalmente profesional y además ofrezco servicio de limpieza para toda la estadía, etc.... Yo cancele la reservación de Kyle porque fue un huésped demasiado conflictivo. El día en el que le entregue el departamento me dijo que todo estaba bien y que le había gustado. A partir de ese momento no volví a saber nada de el, no volvió contestarme ni los mensajes ni las llamadas, ese mismo día me contacta el servicio de Airbnbn, diciéndome que Kyle quería cancelar la reservación alegando que era un departamento diferente, quería que le ofreciera un descuento del 50% de descuento, a lo que me negué y como no tuvo pruebas no puedo hacer nada. Pasaron 4 días y Kyle seguía sin contestarme ningún mensaje ni llamadas, parecía broma que estando como huésped no me contestara nada. Tuve que contactar a Airbnbn y decirles que no lo quería tener porque me daba miedo que no contestara, es cierto que le mande un mensaje a Kyle diciéndole que si no me contestaba le iba a desactivar el código de acceso a todos los serivicios (cosa que nunca hice, solo fue una medida de presión para que me contestara y yo supiera que pasaba con mi departamento, el ya llevaba 5 días en el y seguía sin contestar). Yo como anfitrión cancele la reserva, Kyle tiene 7 evaluaciones en las cuales 4 tiene la misma situación de haber querido cancelar la reserva, yo pienso hace esto para bajar precios y viajar gratis. Yo como anfitrión tengo 14 evaluaciones de mis huéspedes anteriores las cuales me respaldan. Muy triste situación y una terrible experiencia.
---
Ximena is a very responsive host. Her place is perfect for everyone, families, couples, friends. This is my second stay at her place and my family loves the building. The building offers everything you can think of within the building. It is very convenient and safe. We can't wait to stay again!
---
The apartment building amenities are amazing! There is always something to keep busy with: swimming, bowling, tennis, movies, arcade, kids club and more! Rain or shine you can still have a nice trip without any inconveniences. My family intends to stay in this building on future travel trips. The host and building staff are very friendly. There were a few setbacks, however, The host responded immediately and quickly resolved without any issues. The neighborhood is clean and safe. Walking distance to major stores and small convenience shops. Highly suggested location (including for families.)
---
Excelente para ir con niños tiene incluso pista de boliche que se puede reservar diariamente y hasta un minimercado en caso que uno no quiera salir de ahí. El departamento es amplio recmendable para 2 adultos y 2 niños. Fue un viaje inolvidable. Además Ximena la anfitrona está siempre al pendiente de lo que necesites. En escala de 1 a 10. un 11.
---