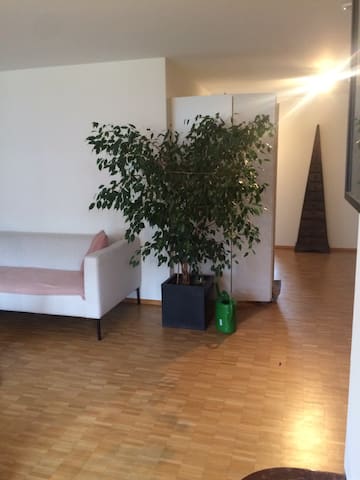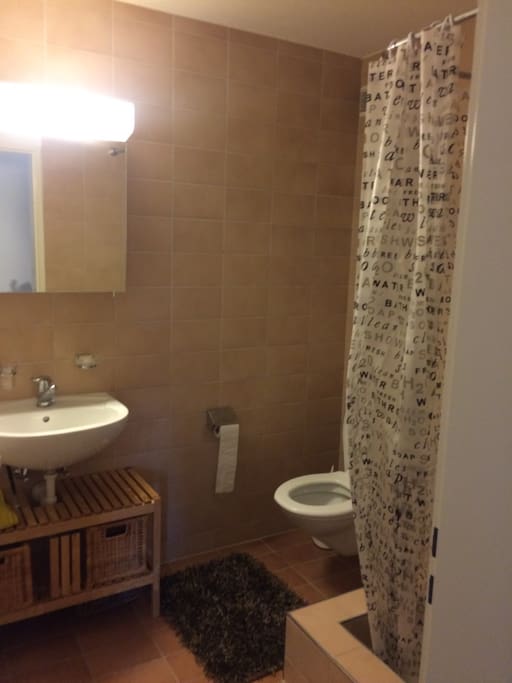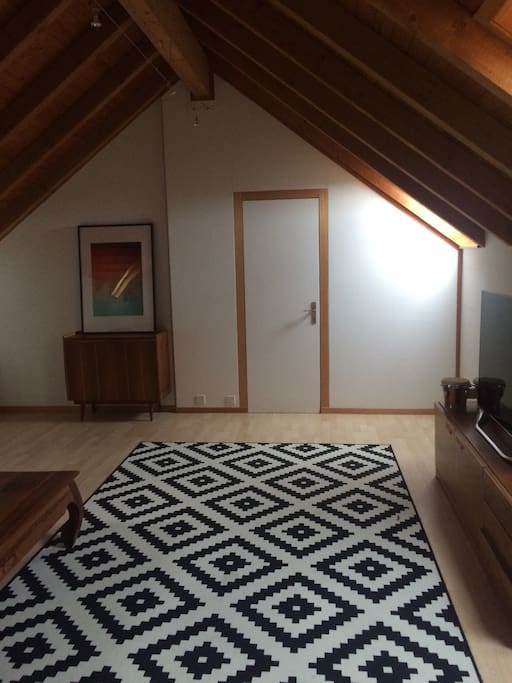 You live in a 5.5 room apartment 130 m2 , situated in Kriens. The center of Lucerne is about 3 km away. The apartment has two sleeping rooms (1,40m and 1,80m bed), two bathrooms, one living room, one dining room, fully equiped kitchen incl. a dishwasher, one childroom with a childbed and 2 balconies. The apartment is ideal for families as it has also a playground in front of the house. It has internet and washing facilities. You live with a mountain view to "pilatus", it's quiet, you are fast in the nature/mountains as well as in Lucerne.
---
Steffi was a great hostess. Communication was easy and check in and check out was very simple. The place was spacious with furnishings and equipment to make our Family of four stay very comfortable. Getting there from the city via public transportation was simple with many options. I would definitely recommend Her spot for a quiet comfortable place to stay with you and your family.
---
We are a family with a 3-year old and Steffi's apartment was excellent for us. Big and cosy the same with an amazing view of the Pilatus Mountain. It's not far from Lucerne downtown (20' by bus and you're there.. need to take 2). Communication with Steffi was always easy and the check in process was a breeze. The only thing we would have preferred was white sheets and towels, but this is a matter of preference. One thing to be aware is that the building does not have elevator and the apartment is on the 4th floor. I would highly recommend Steffi's place.
---
Great experience for us in our trip to Switzerland. Everything was as described. Steffie was in any moment asking for our experience and connected much of the time, so it was easy to ask for anything we needed. Steffie's house in very nice, a quiet and comfortable place near Luzern with good views of Pilatus mountain and every kind of things you need to enjoy your staying. Wifi is very good also. We have travel by our own car but it seems to be very well connected by public transport. On the other hand, Kriens is a fantastic headquarter if you want to discover Switzerland, because is in the middle of the country. Easy to travel everywhere. We have enjoyed a lot our holidays at Steffie's house ;)
---