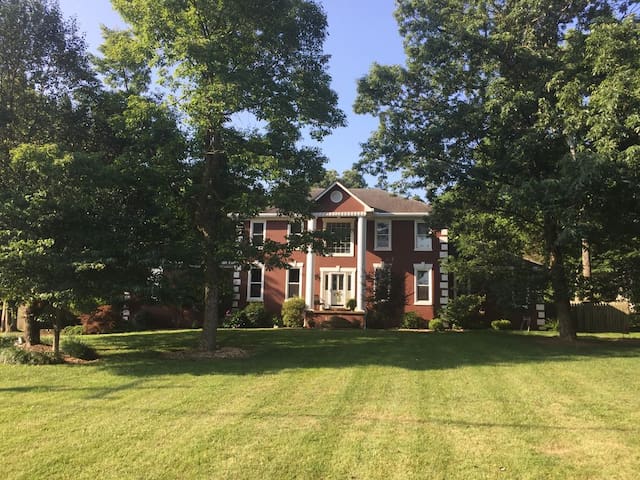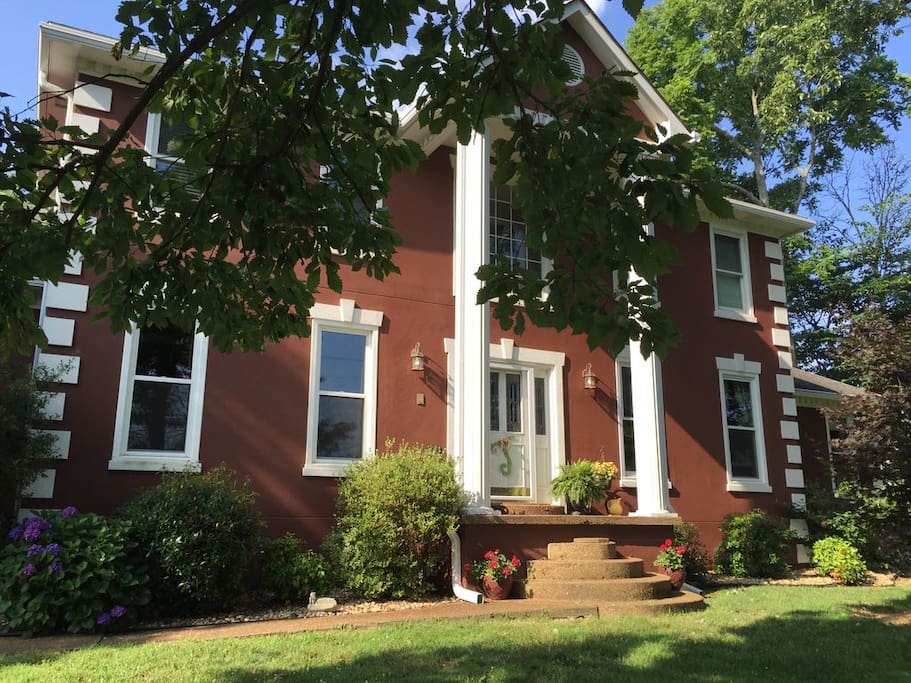 Large family getaway with pool & private backyard!
Casual, trendy, and bright. Private, quiet home in the midst of a growing town. Just up the road from shopping, movie theater, and restaurants in Providence. Multiple grocery stores and coffee shops within 2-3 minutes. Lots of fast food within a couple of miles as well.
---
Our hosts were wonderful, the house was user friendly. Very welcoming, beautiful landscape, my favorite was the flowers. They accompanied our needs when we arrived earlier. I would definitely stay here again. Thank you Tommy and Jessica for your hospitality. Charlie and McGonagall were great company.
---
Could not have asked for a better home to stay in over the weekend!! Extremely sweet hosts with excellent communication. The house is big and beautiful! Absolutely perfect for a family in any situation. The back yard was my favorite part, HUGE fenced in setting with hammock, fire pit, tree house, great deck, and an awesome pool! My two children really enjoyed the stay and we had all the amenities we could need including toys for the kids. I enjoyed the coffee in the mornings and was pleasantly surprised by the complimentary Aveda toiletries in the master bath, very spoiled! It was the perfect home away from home plus some. Tommy was extremely accommodating to our needs for the weekend and always available if we needed anything. There were clear instructions on how to use electronics, appliances etc, which I appreciated because I wasn't fumbling around trying to find things. I really enjoyed the reading area and was able to work my business from this space and not miss a beat while having to be away for the weekend. The decor was adorable and inviting. I would highly recommend this home to anyone no matter the purpose, close enough to Nashville for the city life, but a gorgeous neighborhood with a whole acre and private back yard so you feel like it is a getaway and quiet. No complaints and would love to stay again when it is warmer to enjoy the pool and lovely deck area.
---
Tommy and Jessica have lived in Mt. Juliet since 2012. Tommy is a local pastor and Jessica is an editor. They have two wonderful school-aged daughters. They love to travel, their favorite vacation being a 10-day trip to England a few years ago. While they are away, they would love to share their home with you and your family.

Jessica's favorite thing about their home is the hammock and the shaded, park-like back yard.

Tommy's favorite thing about their home is how great it is for entertaining. He loves the pool and the reading room.

Their love for life is a direct overflow of their love for Jesus (John 10:10).