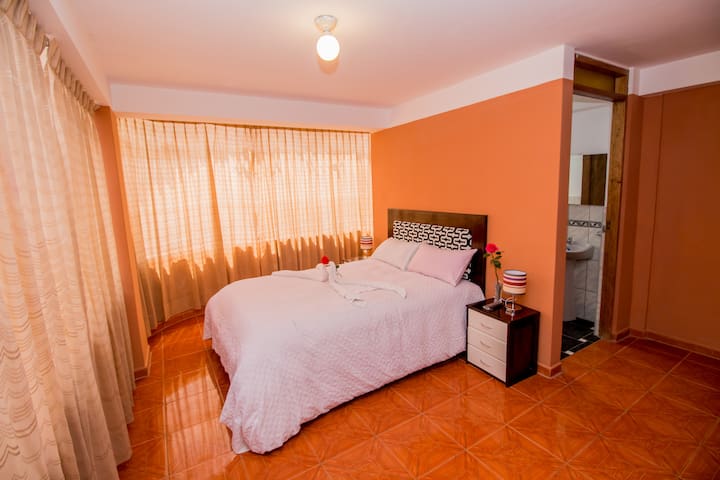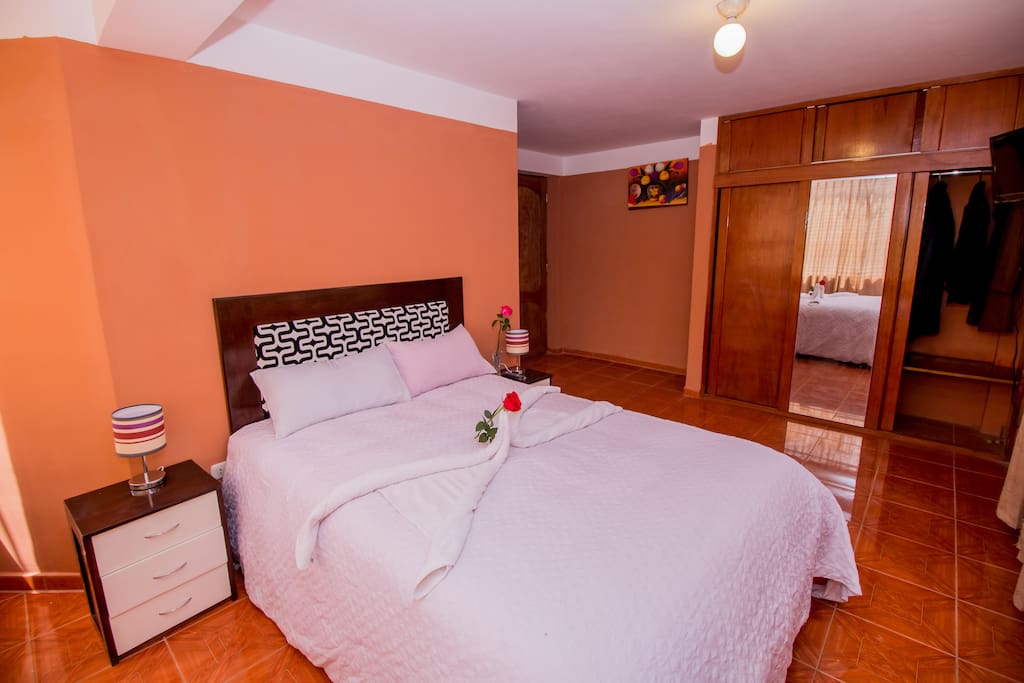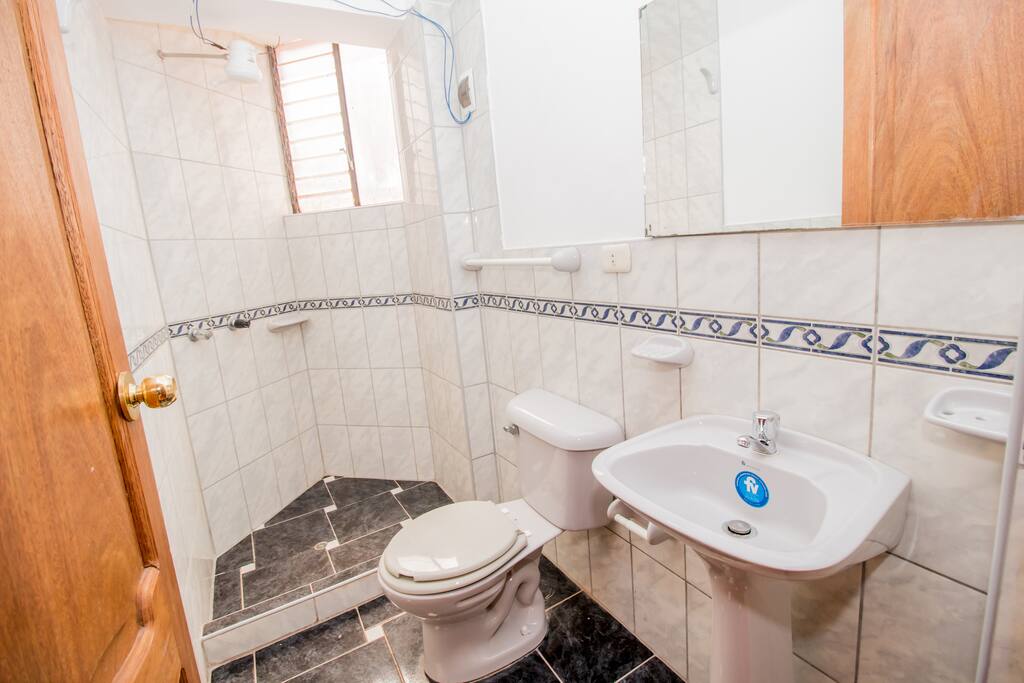 Villas House 1, Apartments in Cusco!
Mi alojamiento es bueno para aventureros, familias (con hijos), y grupos grandes.
---
Darwin and his wife were very good hosts. They were always making sure that we were conformable and happy at the apartment. Apartment was very clean, the bedrooms were spacious, and apartment had a nice view from the kitchen. The kitchen had all necessary things, microwave, fridge, toaster, ect. Only problem is it gets very cold during night time, but beds have 2 big blankets that kept us warm. Darwin and his were available at all times if we needed anything. They helped us with all of our tours, booked everything for us and made our visit to Cusco easy. Darwin sent us a van to pick us up at the airport, and even arrange pick up for us when we needed to. It was a pleasure staying at Darwin's apartment, we really enjoyed our time in Cusco.
---
We arrived at Darwin's place after a 4-day hike to Machu Picchu, and Darwin's daughter was nice enough to let us check in at 11pm. Our problems began when she informed us that there was no running water, which meant we could not shower or flush toilets. There was also no water to drink, though there was a giant, empty water dispenser in the living room. When I asked for drinking water, Gabriela said guests usually provided their own. I didn't have a problem with this, but it would have been nice to know before arriving late at night when all the stores were closed. We were not provided with basic amenities such as toilet paper, hand soap for the bathrooms, hand towels, or garbage bags. I asked of all these things when we arrived. Gaby brought toilet paper and 1 hand towel in the morning, but we had nothing to use the whole night. We never received garbage bags or hand soap, so we had to supply our own. The house was a bit dirty. The dining room table looked like it hadn't been wiped down in weeks - there were crumbs everywhere. I also had to wash dishes in the cupboard before using them. One of the cups I pulled out looked like it had dried milk in it. The house was very cold, and there was only 1 space heater when we arrived, so I had to call and ask for more for the bedrooms. I also received an electric shock while using the shower when the water finally started running. I reached out to Darwin to explain my concerns and request a refund for our first night. His response was very rude and defensive. Instead of acknowledging any of my concerns, he mocked my Spanish (which is not my first language) and went on about how he did not charge us for the cleaning service that changed our sheets after our first night (we requested clean sheets in the morning because we were not able to shower after camping outside for 4 days). I have reached out to AirBNB to help me resolve this issue, but overall I do not recommend this place. There are much nicer apartments that cost the same but will actually deliver on what they promise.
---
Darwin e la moglie sono stati dall'inizio molto gentili e disponibili siamo stati accolti con una buona e calda tisana di foglie di coca....inoltre ci hanno aiutato a visitare machupicchu. In casa bisogna solo abituarsi al freddo ma è molto accogliente e spaziosa. La zona è un pò isolata ma da lì ci vogliono 10min di taxi per arrivare al centro. Per qualsiasi problema Darwin e sempre pronto a risolverli.
---
Darwin was very welcoming and the apartment was very nice. Space was cool as there was no heat, but Darwin provided several space heaters. Not much in the immediate proximity, so you'll need to use taxied to and from the location. Great value for the money.
---
El departamento está un poco lejos de la ciudad pero los taxis no te cobran más de 5 soles. Hace frío por las noches, pero las colchitas te abrigan muy bien en la noche y no sientes frío. Darwin es un muy buen host, súper accesible y nos ayudó a conseguir taxi para ir al aeropuerto en la madrugada. Lo recomiendo.
---