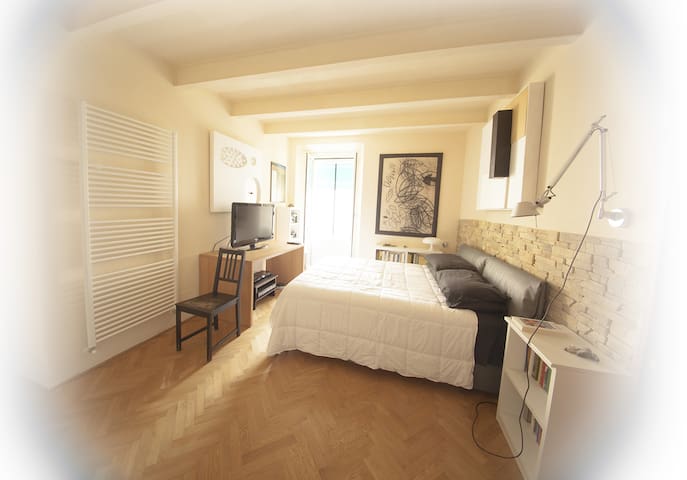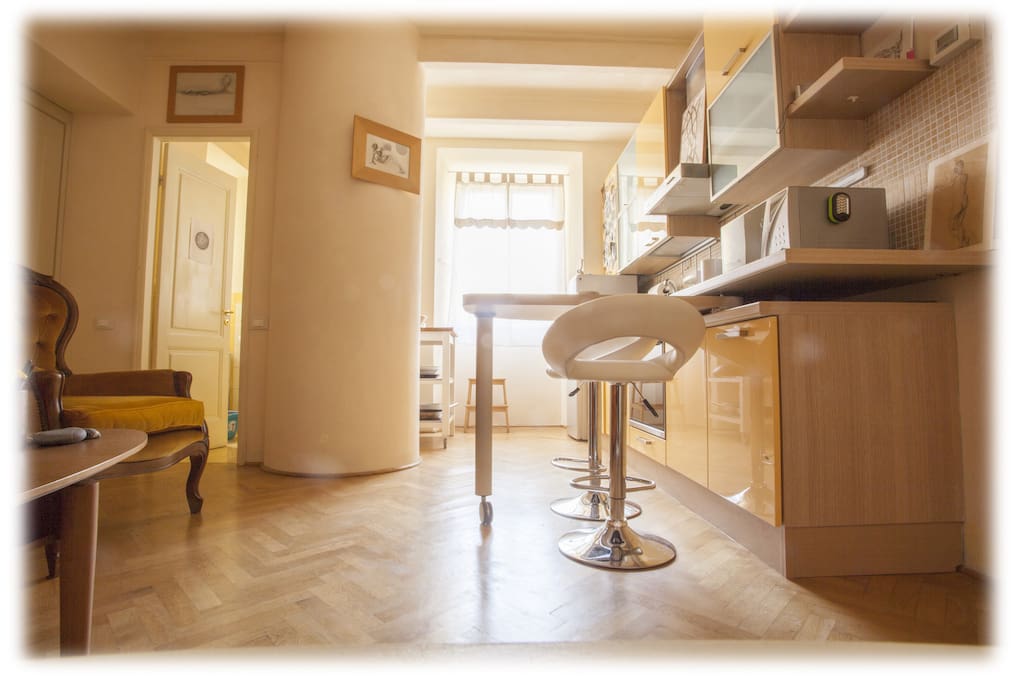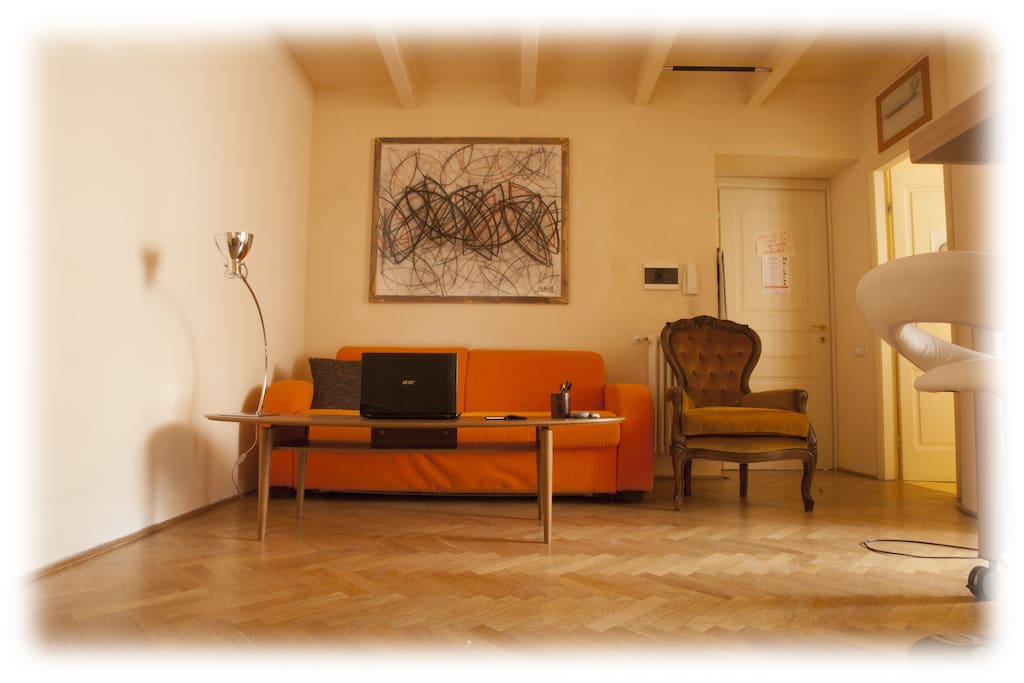 此房源的描述已由谷歌翻译从英语翻译成您的语言,但谷歌翻译并不能保证翻译的准确性。
寓位于火车站后面的一座安静无声的地方,距离火车站5分钟即可到达,您可以轻松抵达公共汽车和小船去其他可爱的在附近的地
---
My husband and I were in our honeymoon trip. We stayed two nights at Cesare's place. We had an incident when we checked out. We were instructed to leave the key inside the apartment when we leave. And, that is what we did. Yet, we end up being trapped in the staircase between the apartment door and the main gate. Cesare did not leave any instruction on how to operate the main gate. It sometimes opens without keys, and sometimes it requires key to open it. We have no idea how that gate works being we were only there for two nights. So, my husband and I were trapped. I tried to call Cesare on his cellphone. I downloaded (SENSITIVE CONTENTS HIDDEN)( Cesare's preferred method of communication) and called over 20 times and left so many messages. We were getting desperate. It was getting really hot in the staircase and we needed to use restroom urgently. There was no ventilation at all. There was no response from Cesare. After we attempted to contact him in every possible way, we already missed our train and wine tour that was scheduled in the PM. We reached out to locksmith, non emergency numbers for fire department and police department for possible rescue with no success. At this time, we have no other choice but to push the apartment door open. And, that is what we did. I updated Cesare via text message of everything we did. We apologized for the damage that we've done, and plan to pay for the damage we cost (We later send him money via resolution center for the repair cost). We finally got out and ran to the train station. We had to purchase new pair of train tickets. The whole time that we were on the train, I kept checking on my phone waiting for Cesare to call us back. But, that did not happen. He did NOT make any attempt to call or message us regarding what have happened. I would think, if you see this many missed phone calls and messages left by your guests. You would call back right away. There was no follow up from Cesare at all. The only thing we got from Cesare was a bad review on airbnb at bad guests. Not only he did not follow up with the incident, but also, he made false accusation how we left the place a mess. He also accuse us for craping at his bidet which we did not touch at all. We stayed at airbnb many times before, we always tries to leave places in reasonable conditions because we understand these are people's homes. For conclusion, I do not recommend this place to ANYONE. I expect my airbnb host to be honest, accountable when incidents happens and mostly importantly a open communication. Cesare did not meet these criteria. I hope my follow world travelers find this review helpful and make decision wisely. Safe travels!
Credo Che Cindy sapesse benissimo che svolgendo io il lavoro di life guard durante il turno di servizio non posso tenere il telefono acceso e quindi non ho altro da aggiungere e credo che le recensioni dei clienti che ho avuto parlino di me in senso ampiamente positivo ...riguardo alla situazione nella quale è stata lasciata la casa, la signora che si occupa della pulizia dell'appartamento mi ha detto di essere rimasta disgustata. Non ho altro da aggiungere e non mi interessa fare polemiche sterili. Mi permetto di consigliare a Cindy più rispetto del prossimo e della verità. Cesare
---
We had a lovely stay at Cesare's place. It was very clean and comfortable apartment just a 5 min walk to the station - perfect to explore the Cinque Terre area. The space feels very homely and there is plenty of info about the area. Cesare was very welcoming, easy and quick to communicate with! Definitely recommend!
---
A nice and coasy appartment with a particular personality just like the owner. The bedroom is very comfortable and quite with view to an inside little yard. The kitchen is fully equipped. You can reach the city center by foot in less than 15 min. The station is close and you can go to Cinque Terre. The owner was very nice and gave us the train and boat timetable.
---