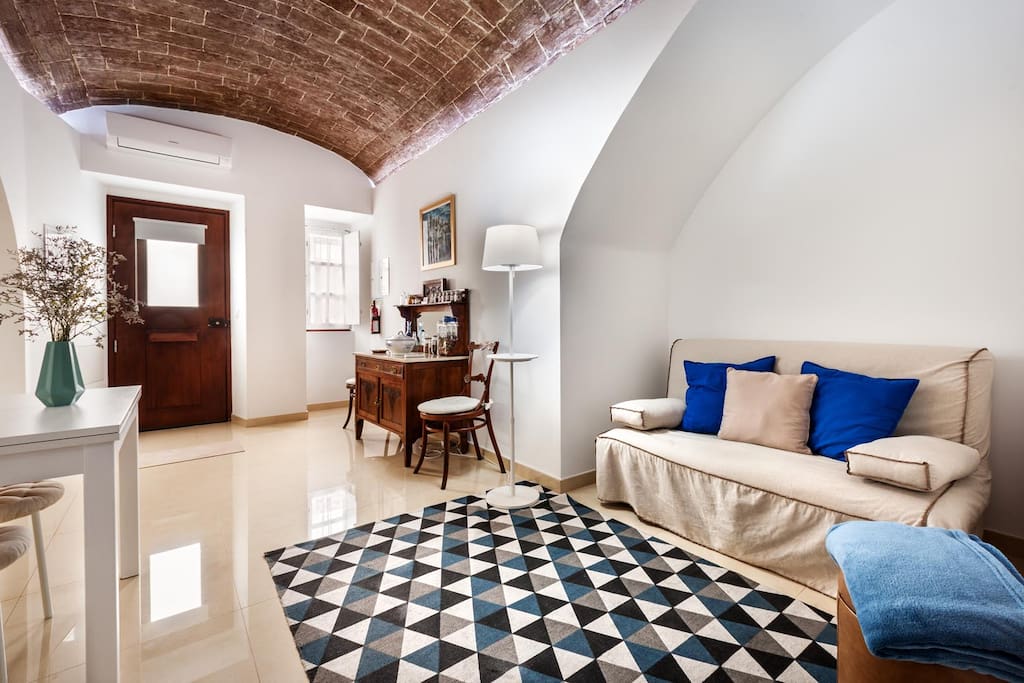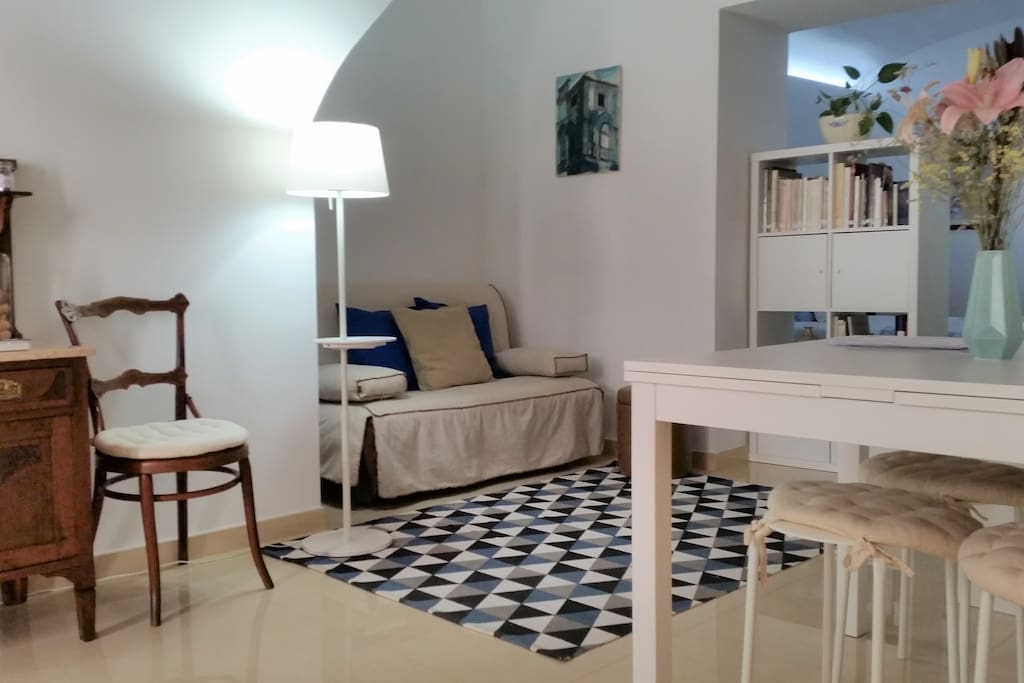 House in the Jewish quarter with protected facade, 250 m from the Giraldo Square and central for a visit, on foot, through the city. Restored house, maintaining the original layout and a good climate. With 50m2 has 1 bedroom, 1 bathroom, a kitchnette and 1 common room. It can accommodate a couple with 2 children and one baby, or 4 adults. In the zone there is a varied offer of commerce and excellent restoration. There is a car park 100 meters away and a free park is around 200 meters away.
房源
The Historic Center of Évora was classified as a World Heritage Site by UNESCO in 1986. This classification is limited by the wall "Vauban" built in the seventeenth century and inside it is the "museum-city", which contains 20 centuries of History of the peoples and civilizations that lived in Évora. There are properties and specific areas of the city that are classified as heritage property to be protected, such as the facade of our house, included in the list of buildings of historical and cultural interest to be preserved. Ebora Home is located in Rua dos Mercadores, in a central area of the ancient Jewish quarter of the city of Évora, which, according to historians, housed between the fourteenth and sixteenth centuries a community of around eight thousand people and a series of inherent services such as school, Hospital, an inn for ritual baths, two synagogues, places for reading and interpreting the Bible and gafaria. Rua dos Mercadores is already mentioned in the first Barracks of the fifteenth century as the Right Street of Merchants (to distinguish it from two other streets also known as Merchants). It was also known as Rua dos Ferreiros or Rua da Ferraria, which reveals the predominant type of economic activity carried out there.
The project of architectural restoration of the house, begun in 2014, intended to modernize the space functionally, respecting, nevertheless, the structural tracing and leaving, in sight, some constructive techniques and traditional materials, namely the ceilings of vault, of cradle, based on Perfect back arches, the donkey brick, the stonework, etc. The small well, leaning against the house, was covered, for safety reasons.
Alojamento Local 16995 / 2017
了解这一数字
---