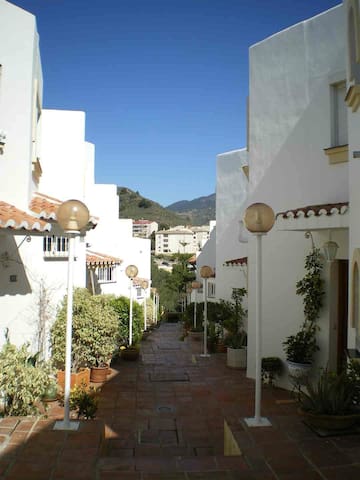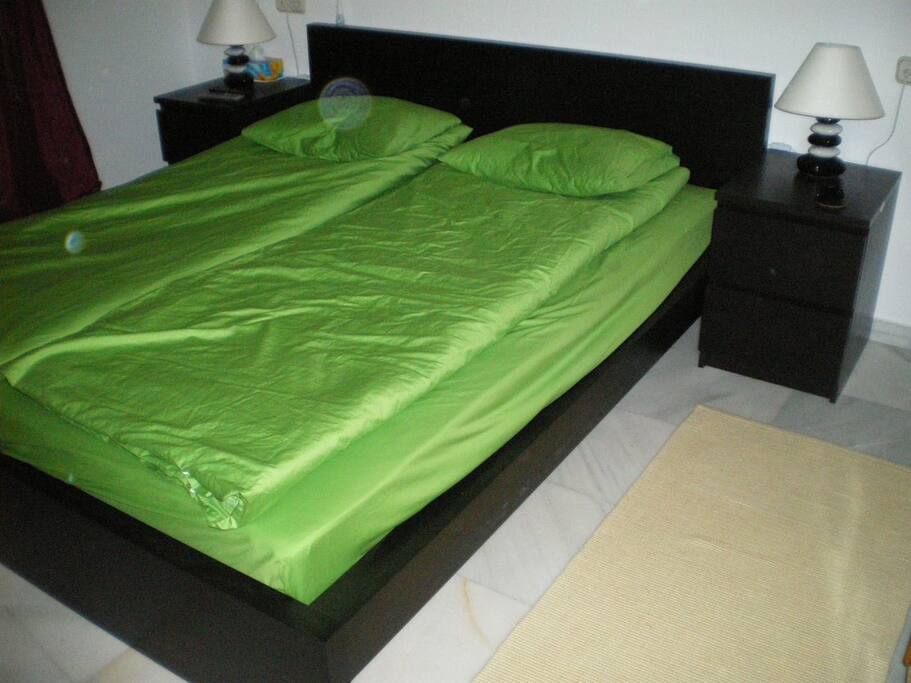 Hill-Top Adosado 10' From City-Center !
3' to shopping-mall on foot, 10' to City-Center by car & 15' by bus, and other shops and restaurants in direct sight, closed condo, couples and single guests preferred, small animals no problem if they're not noisy like frequently barking dogs, beaches and and more shopping including farmacies, restaurants and hair dressers within 20' on foot or 5' by bus.
---
Déception au niveau de ce séjour. Nous sommes arrivés en milieu d'après-midi dans notre chambre ou plutôt... garage. Pièce sombre située au sous-sol sans climatisation récente, avec poussière, chasse d'eau cassée, odeurs de remonté d'égout et cafard en prime. Aucun verrou pour …
thing is that they expected a "entire place" and were surprised that we are living in the house which is clearly reflected in the listing. since all other guests had no issues with size of place and the likes i have no clue what they mean, one of the two rooms is even extraordinary large. further they came with 5 people without mentioning the baby and changed all the furniture and damaged the bed as well as the blinds. it was a mismatch definitely while i thought we got along quite well except a few little things. odor is selfmade, clean guests don't have that problem, appropriate cleaning material is always in the bathroom to be used, bugs can enter the open window, can't imagine any way to get a house entirely bugfree onde windows stay permanently open on the ground floor, there are rarely bugs on the upper floor while appropriate insect protection is as well available at all times in the guest bathroom to be used and of course we are talking 1-3 bugs in 10 days, not about an invation of any kind.
---
Nos premières vacances en maison d'hôtes, il fallu s'habituer au début. Un agréable séjour à Màlaga.
they are a lovely family, people to like really. the only thing i would recommend to them is to book only homes without the host living there, entire flats or houses i mean. the reason is that they spend around 4-6 hours per day in the kitchen, dining-room or terrasse and logically always at main breakfast, lunch and/or dining times which basically makes it impossible for a host to keep an own and regular schedule for cooking and feeling home. in fact they took over the house and we were the guests who had to go out dining because the place was more occupied than shared at least 50:50 ;) i hope it remains clear that they are very nice and pleasant people and we can always recommend them as guests, just with the only difference that they should book a home that is for them only, not because something is wrong, but simply because of usage/cooking (baking almost daily, preparing dinner in the afternoon or after breakfast, just not what most people do in a shared home, further eating and staying home habits way above average as we can tell from experience. this is the reason why i did not write a review. i did not want to sound bad and spoil theie their image. now as they themselves mentioned that it was not easy for them and some things were not clear to them, i thought it has to be clearly mentioned what the issue was, an issue that had nothing to do with good or bad, it just does not fit if 2 people living at home can't use their home anymore and turn into guests. solution is mentioned above, it's a simple solution and is not even a critic, just a recommendation to make things easy for everyone. we ourselves as well learned our lesson and do not take on more than 3 people per listing, mostly 2 people at time and therefore split the listing into 2+3 instead of 4 max. so we all learn by doing and for us it was still nice to have this family with us who are a very pleasant experience to see such families still exist. that made it easier for me to deal with the above mentioned difficulties.
---
Ingo was a great host overall. We had a wonderful time in is house. I highly recommend it !
---