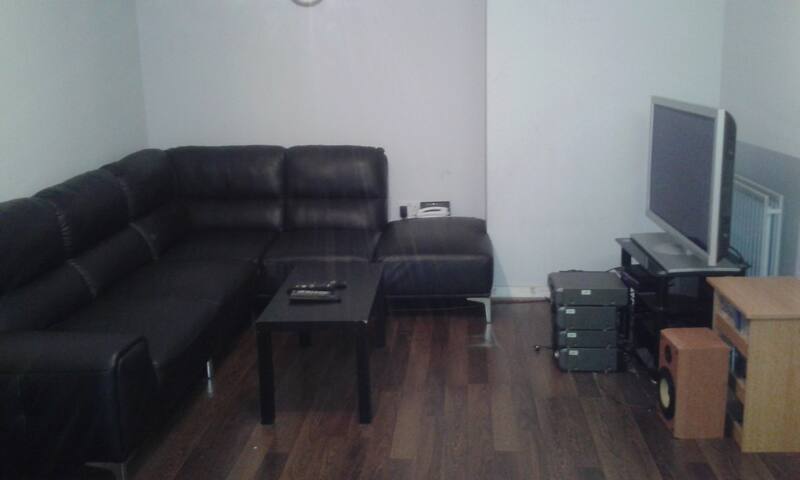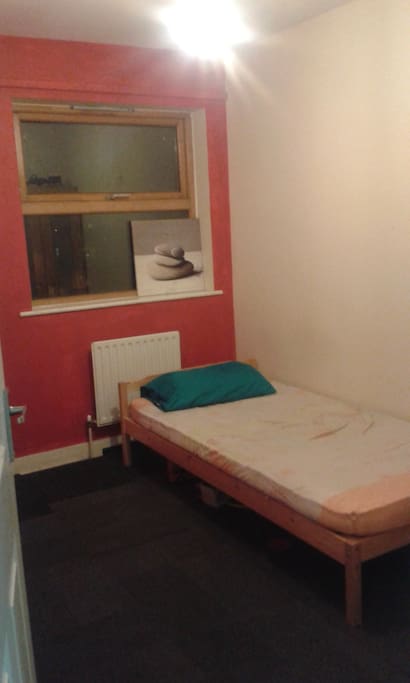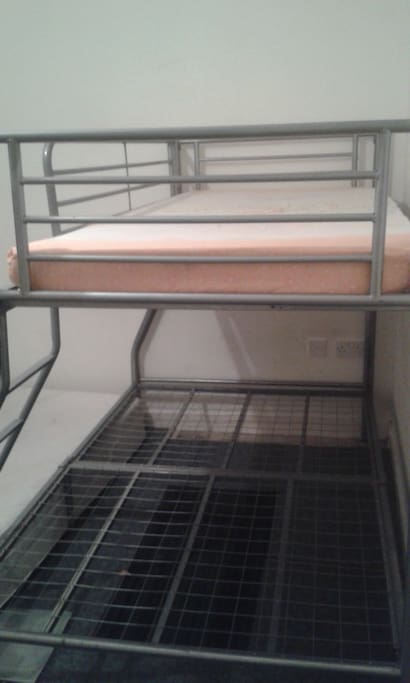 My place is good for couples, solo adventurers, business travellers, and families (with kids).
Three minutes away from the bus stop and 7 minutes from the bus stop to Barking train station and about 15 minutes from Barking station to central London.
---
Where to start... My wife and I need an inexpensive place to stay during our honeymoon. Alloycious had a 2 bedroom flat for which he is renting the two bedrooms, while he sleeps on a couch in the main living room area. My wife and I stayed in the room which had a king size bed, and a pair of women from Germany stayed in the other room with a bunk bed. The bed in our room was actually just a mattress, however Alloycious explained this ahead of time and that was fine. We set our check in time to be ~2PM but despite this, Alloycious neglected to show up. After calling we only had sporadic communication which then snowballed into my wife and I waiting by the street for nearly 5 hours with our bags in a place which we were not comfortable at all. We eventually were courted in when the host finally arrived at about 6-7PM. Being late is understandable, but the way he communicated was completely unprofessional. The living area was fairly sized for simply sleeping and a few closed space activities, but because of the large mattress and dressers, the living area was not really usable for many activities. The host actually had no true wifi, and could only offer us access to either a 3G hotspot which ran slower than molasses or BT wifi, a nationwide wifi service which also had tons of issues and slowness. The host interacted with other women staying there in a way which was intimidating, inappropriate, and disrespectful. He proceeded to try to nickel and dime them for charges they insisted were not due while shutting the door behind him, ambushing them. Alloycious also went into their living space and messed with their personal belongings. Absolutely not okay. The host provided us with no means to discard trash other than the one trash can in their kitchen, which was consistently over-filled, making it practically useless. We also had no cloth or paper towels, as well as a lack of dishes for our use. Kitchen was cluttered and uninviting and the fridge had almost no space for our food, let alone the food of 3 parties. Alloycious would proceed to blare the living room TV night and day, making it difficult to sleep. Alloycious informed my wife and I of a local gun-related murder in the same block days earlier, which immediately gave us a reason to be uneasy. Our host also had one or more men over on multiple occaision without informing us beforehand, and that made my wife and I very uncomfortable with staying here. Eventually, my wife and I felt so uncomfortable and unsafe at this living space that we opted to stay at a cheap hotel for the last night. All in all, the living space might be somewhat cheap and not-too far from London, but in all honesty, it's not worth it to sacrifice your mental-well being, safety, and comfort for a place like alloycious'....
---
Alloycious is a great guy and a very respectful host. He does need to get a bed so the mattress isn't on the floor. (But he did tell me that before I checked in, so I knew. And it was a great mattress in the double room.) He also needs more blankets and pillows. Possibly towels and the washing machine should be fixed. Also one should be aware that the flat is in the second floor with no lift. So if you have problems climbing stairs, you won't be able to stay here.
---