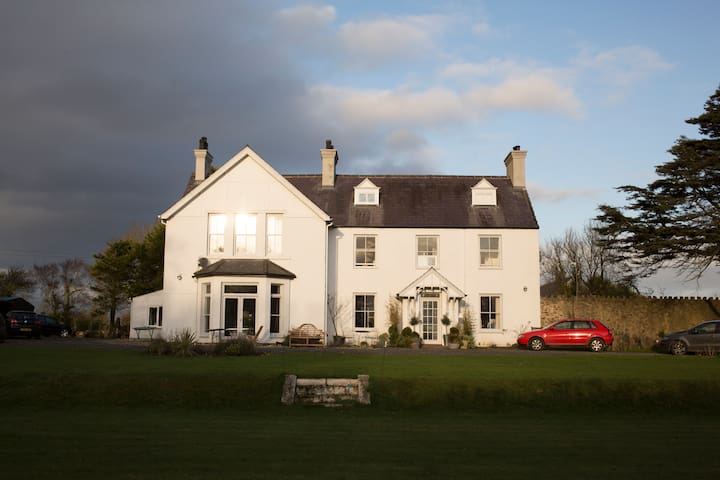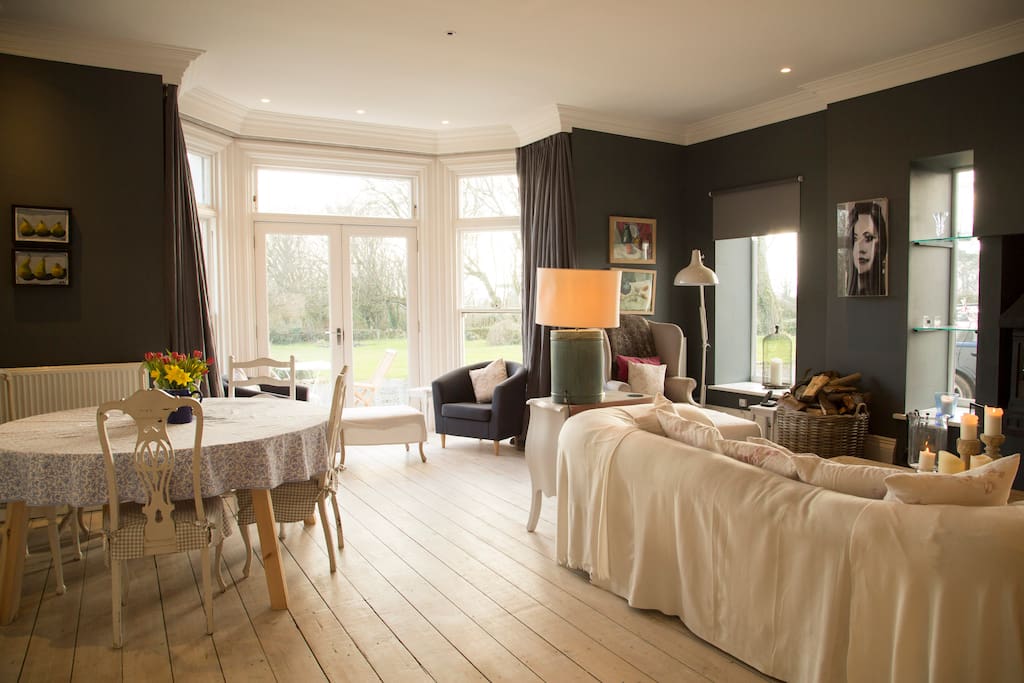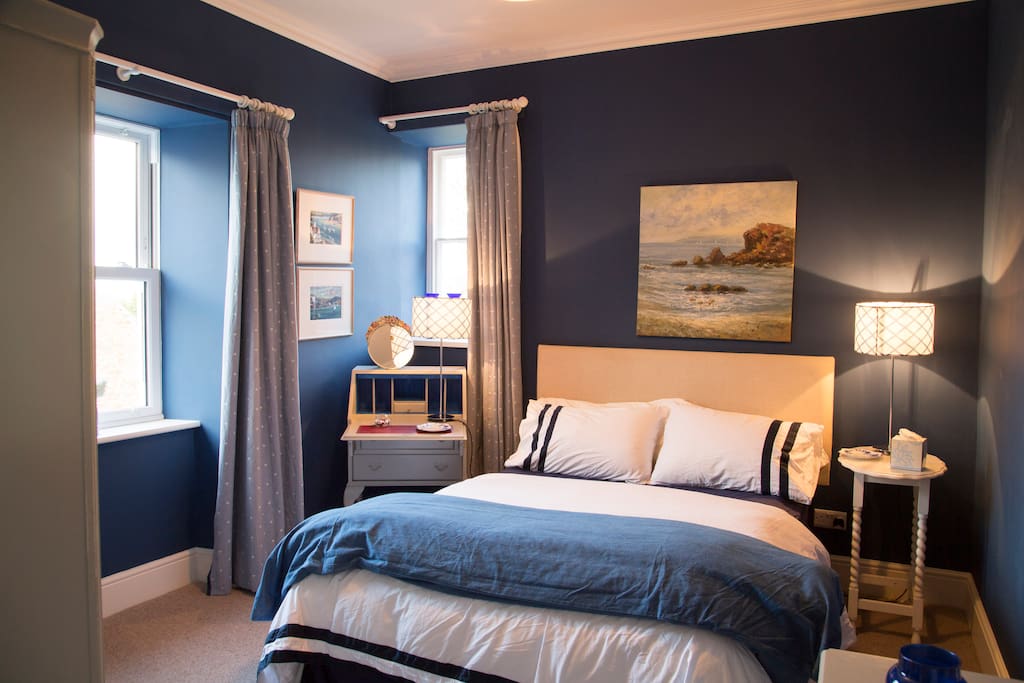 The Blue Room at Bron Menai
We have also 2 others rooms Luxury room and Penthouse to let as well as the whole house of 6 bedrooms and 5 bathrooms. Set in a quiet corner of Anglesey, this beautiful recently renovated house offers panoramic views. It has a gate leading directly on to the Wales Coastal Path, and is within a 10 minute drive from beaches and restaurants .Local attractions are Snowdonia, surfing ,Zipwire ,Trampolining ,castles,lighthouses and amazing beaches and coastal walks.A great get away.
---
Love living on this beautiful island, moved from london 3 years ago and never looked back. People here are so friendly and always have time .We love walking on the beautiful beaches and gardening ,which is as well because we have a huge garden with which we are slowly getting to grips !! Eating out is high on our agenda and we have found lots of great unusual places to eat.Before moving I worked as an interior designer and Richard as a financial project manager .We have 2 children one living in Madrid and the other still in London so they are not here much and we love meeting people so here we are as hosts for our newly renovated house where for those familiar with U K history Lloyd george ,Prime Minister often played tennis on the tennis lawn alas now a rather more bumpy lawn.