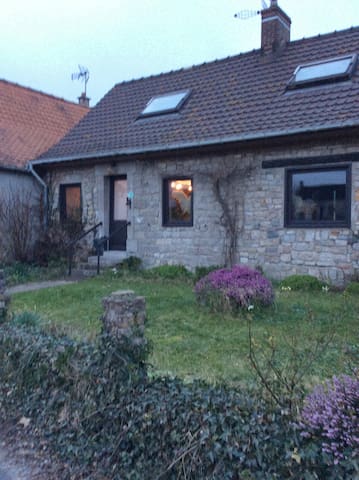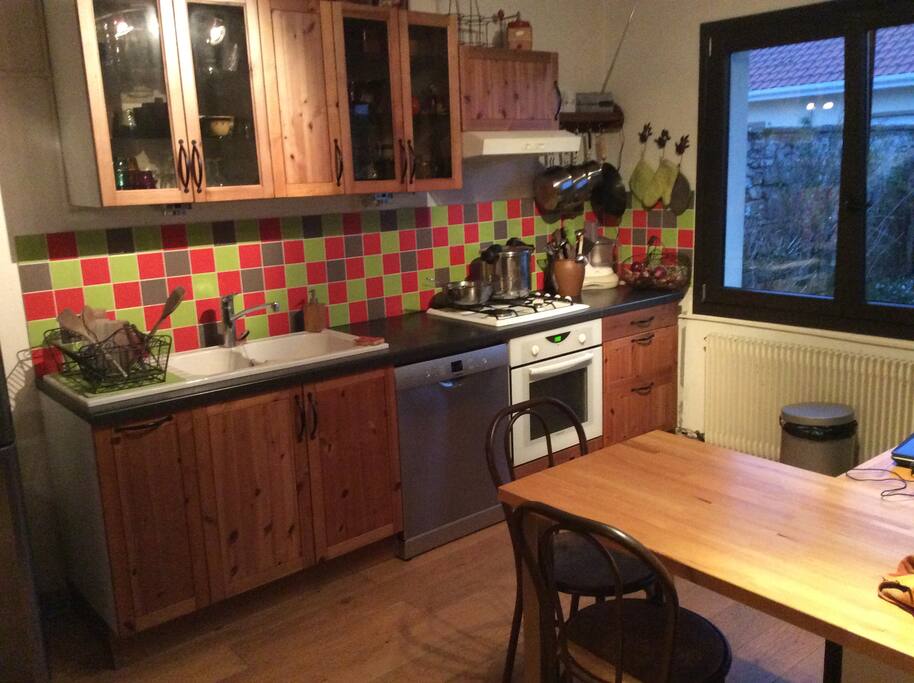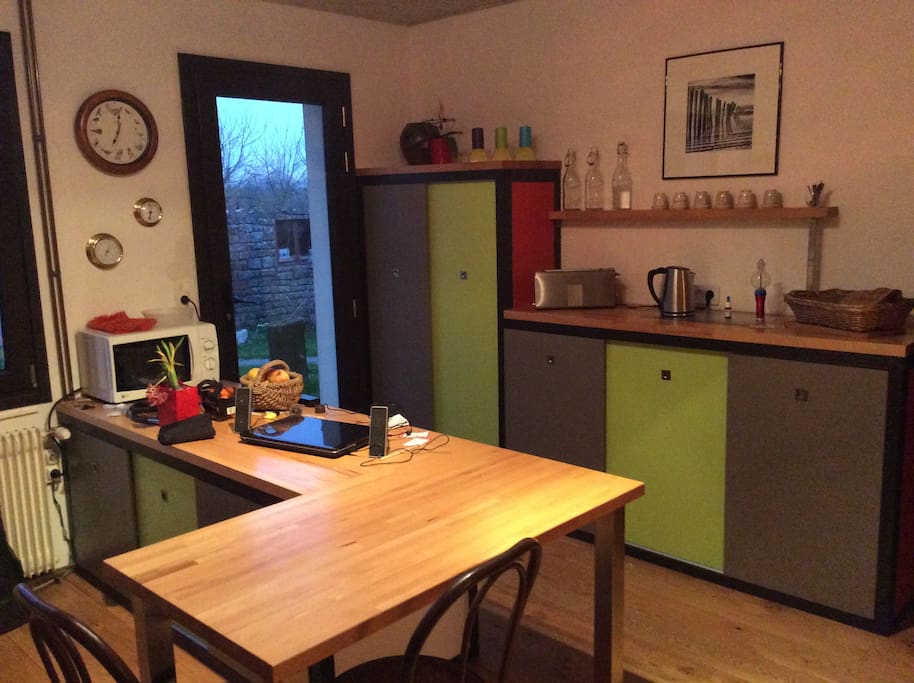 Maison dans un petit village de caractère, idéalement située à 15 mns de la gare Calais Frethun et entre Calais et Boulogne sur Mer (proximité de l'A16).
Grand jardin avec très belle vue sur la campagne.
Chambre disponible et accès aux commodités de la maison dans une ambiance chaleureuse et cosy.
Possibilité d'avoir un repas préparé le soir avec produits locaux et bio.
Les voyageurs étrangers parlant l'anglais sont également bienvenus (english spoken).
房源
Maison ancienne avec du caractère. En rénovation mais très accueillante. Lieu calme et reposant.
房客使用权限
La maison est partagée avec les voyageurs dans une ambiance familiale, avec présence d'un jeune ado (sympa et plein d'humour) selon les jours de la semaine.
Certaines semaines, disponibilité totale du logement, soit 2 chambres disposant chacune d'un lit double en 160x200 et toutes commodités (en avril, juillet et septembre - voir calendrier).
---
I chose to stay with Regine because the reviews were excellent. She absolutely lived up to everyone's praise. I loved my time relaxing at her lovely home and chatting late into the evening. A car is a necessity for this region, but Regine was so kind to me and helped me to and from the train station and showed me her beautiful corner of the world.
---
Da Deutsch nicht meine Muttersprache ist, will ich mich nicht mit einer Bewertung auf Deutsch blamieren. Also auf Englisch, und auf gut Glueck -- hoffentlich vermasselt das Uebersetzungs-Software den folgenden Text nicht zu schlimm. The house has the feel of two workers' cottages, thrown together -- four rooms down, two rooms up. Régine's bedroom and a large reception room, into which the front door opens, are on the ground storey front. Ground storey rear includes a lovely spacious kitchen, behind the reception room, and a space carved into shower-and-sink room, loo room, and hall to stairs. The stairs are almost a ladder, a curved ladder, and when I had puffed my way up them to the landing, looking into the large bedroom over Régine's and under the rafters, the bedroom with the large bed that was to be mine, I decided: Using the three V's (vulgar language, violence, and Vaseline) it might have been possible to wrestle the mattress up those stairs. The box spring, however, must have been assembled in the room. How in the world...?, I asked Régine. Magie, she said. Magic. Ah. Well, why not? The rest of my stay was magical, that's sure. Régine is the Frenchwoman par excellence -- intelligent, self-confident, practical, chic, sceptical, warm, with a lively sense of the comical, and gladly expostulatory, particularly when things are not to her liking. (Ask her how she feels about (SENSITIVE CONTENTS HIDDEN) Maps, and stand back.) I had expressed an interest in a plateau des fruits de mer. "Would you like me to assemble one for you?" she asked. Ah, I said, but the restaurant experience, the French restaurant experience... and declined. When I arrived, she recommended a decent fish restaurant in Calais, made the telephone call to confirm that it was open, pulled together a set of directions, and set me packing just as her evening meal, a rolled veal roast, was coming out of the oven. Oh, that looks good, I said. Ha! she replied. You could have had some, but you wanted fruits de mer, now scoot! And I scooted, suitably abashed. I'd have done better, really, to eat at her table and to enjoy her company. Don't make my mistake! More of the magic: Absolutely quiet room. Impeccably clean. Lots of hot water in the shower. Well-considered little things such as a wicker basket in which to transport up and down those stairs the towel, washcloth, and shower soap that she made available. A bottle of water, a glass, and a Thin Mint on the nightstand. And utter francité. She speaks good English, has some German, but she indulged me delightfully and winced not at all at my poor French, the language in which we dealt. She and her son, in his later teens, the next day had an early morning start -- the new school term -- so she left for me a loaded coffeemaker, a bag of bread, a table setting, dishes of both salt and sweet butter, and two pots...
---
Je travaille dans le secteur social (hébergement d'urgence). J'apprécie les voyages, en particulier quand ils ont une connotation "solidaire" et j'ai fait quelques sauts en Amérique centrale, au Liban, en Inde et dans de nombreux pays d'Europe. J'aime la musique (celtique en particulier), le bricolage et le loisir créatif.
Bienvenue dans ma petite maison qu'on dit chaleureuse et où je veux bien échanger sur vos talents culinaires ou partager mes petits plats familiaux avec vous.
语言:
English