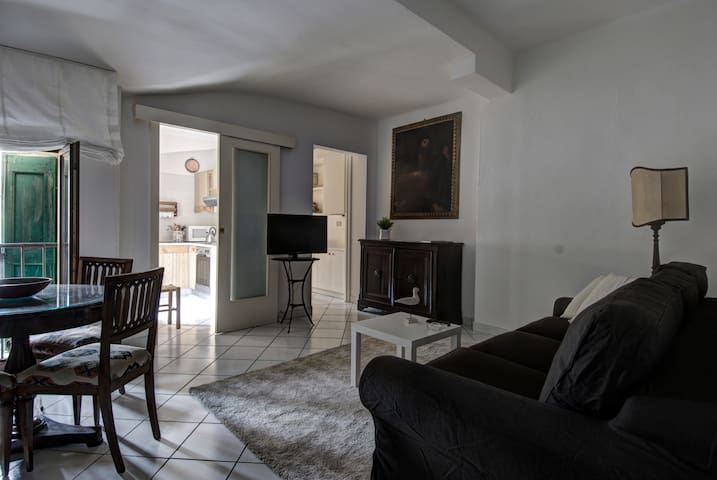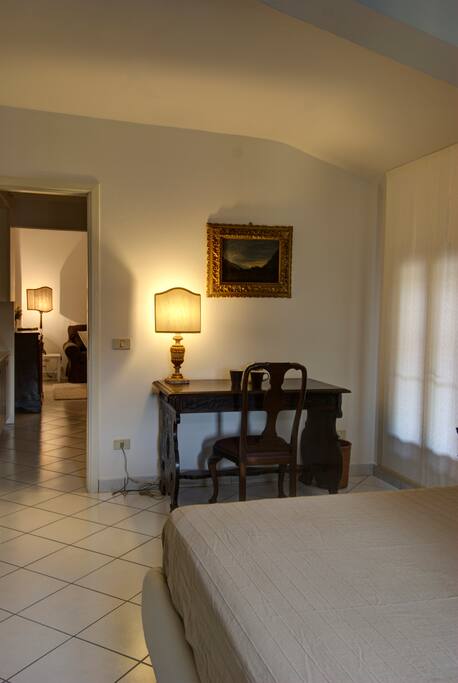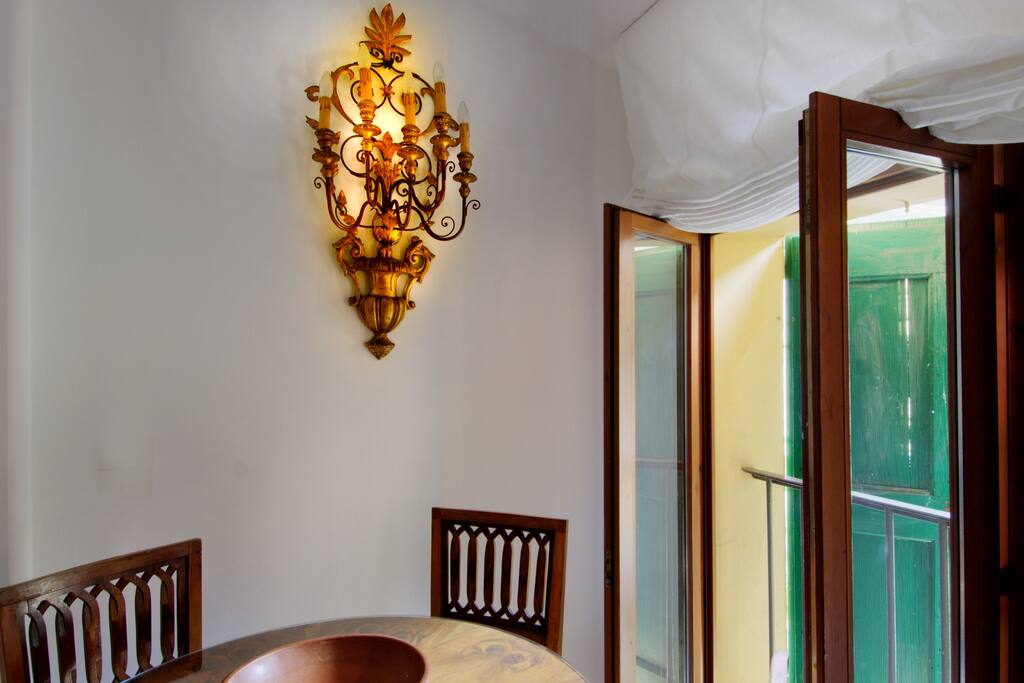 Delizioso bilocale nel centro storico di Bologna, al 3 ° piano (senza ascensore) di un palazzo d'epoca tra i portici tipici in Via Del Pratello, il cuore pulsante della vita notturna di Bologna
L'appartamento si trova nella pedonale Via Del Pratello, una delle strade più famose di Bologna: la zona è sempre stata la patria di 'osterie' (ristoranti tipici) e 'taverne' in abbondanza, che in estate aprono le loro verande e organizzano grandi tavoli in dehor sotto portico, creando così un'atmosfera senza pari.
Via Del Pratello è una strada pedonale, ed è situata nella zona a traffico limitato (ZTL). Il parcheggio è consentito in un garage a pagamento nella vicina via San Felice.
---
---
---
- Il servizio di reception è attivo 24 ore al giorno e richiede appuntamento precedente. Da 09:00-07:00 il servizio è privo di costi aggiuntivi, mentre durante il periodo non compreso nel periodo di tempo di cui sopra vi è un costo aggiuntivo di 20 euro. Da 22:00-07:00 il costo aggiuntivo è di 40 euro. Per gli affitti mensili, il consumo di gas, acqua ed elettricità sono inclusi fino ad un massimo di 70 € al mese e sarà richiesto il pagamento di ulteriori 500 € di cauzione da versare al check-in. Le pulizie iniziale e finale sono incluse nel prezzo. All'uscita, chiediamo gentilmente ai nostri ospiti di pulire i piatti che sono stati utilizzati durante il soggiorno e di buttare via la spazzatura nei contenitori della spazzatura appropriati situati sulle strade. Gli animali domestici sono ammessi. Chiediamo gentilmente ai nostri ospiti di informarci della loro presenza. Il Servizio di Accoglienza e Attivo 24 ore su 24 previo appuntamento. Tra le 09:00 e le 19:00 il servizio di accoglienza è gratuito, MENTRE al di fuori dei suddetti Orari è previsto un costo aggiuntivo di 20 Euro. Tra le 22:00 e le 07:00 è previsto un costo aggiuntivo di 40 €. Per Quanto riguarda gli affitti plurimensili le utenze (Acqua, Luce e Gas) sono incluse fino ad un massimale di 70 € al mese e verra chiesto ai clienti il pagamento di una cauzione supplementare di 500 € da pagare al check-in.
---
---
We loved the apartment as it was very close to the heart of the city and on a lively street with lots of great cafes, restaurants, and bars. One thing to note is that the shower is very small, which wasn't a problem for us, but definitely could be a problem for anyone who is larger. We loved being able to walk everywhere in bologna from here! The only major complaints we had about the apartment had to do with check-in and check-out. I talked to Micaela through airbnb a couple days before our arrival and confirmed a check in time, but when we went to check in no one showed up. I was contacted by another woman over text message who had said they had been trying to get ahold of me and that Micaela never told them the check in time we had confirmed. I found it very strange that the person we talked through on airbnb would not pass this vital information along to make sure someone would be there at the time we had agreed upon. We had to wait outside the airbnb on the street in front of it for over an hour until a random person who organized the apartment showed up. It seemed very unprofessional, especially for such a nice and clean apartment. We had a minor problem with check-out as well. The woman who checked us in said we could leave the keys on the table when we left and just close the door (which automatically locked), as we had a very early train from Bologna. A day before check-out another random person who worked with the apartment texted me asking what time he could come there the next day and check us out in person. I told him that we had already agreed upon a check-out procedure with the woman who checked us in, but it was clear this woman did not tell anyone about what we had agreed as the man didn't even know enough about the apartment to know that the door automatically locks when it's closed without the key. We did not appreciate that none of the details of our stay were passed along between the hosts, especially because we thought we would be dealing with Micheala, but never heard from her again or met her. We did not appreciate dealing with and being contacted by a new person every time as it did not seem personable, which really overshadowed our stay and gave it somewhat of a negative feeling. These details are an easy fix, and I'm sure if the people who run the apartment begin having better communication between them, future guests will have a lot smoother stay.
---
Clean and bright appartment central located in a sharming, lively street. All the windows went the other way, so no noise reached us indoors. Host is very tidy and reliable, and also gave good tips about the city. For big people: A bit narrow enterence to the shower. All in all a very good stay and we happily reccomend this apartment to future guest.
---