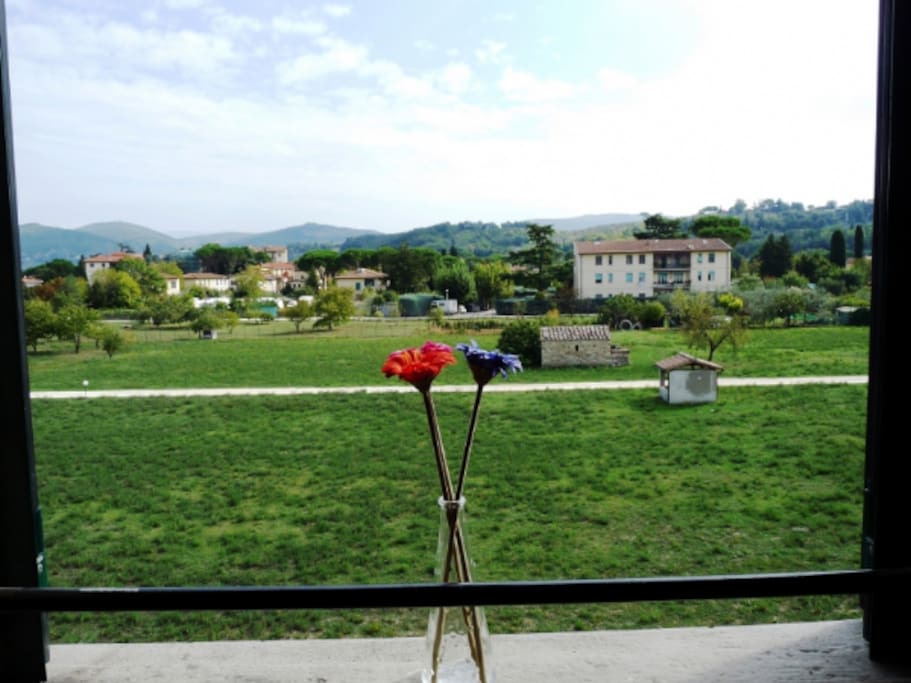 The home is located in a very quiet and green neighborhood. It's less than 300m from a large shopping center, from the bus stops in the direction of the city center and from an elegant residential street with restaurants, wine bars, bakeries and very reputed ice-cream shops. From home you can reach easily all places in the heart of the city, approximatively 30 minutes on foot and 15 by bus. If you have a car, you can freely park it along the way under the home or nearby.You can use mobike too
---
Great apartment with beautiful scenery out the windows. Everything you need 5-7 min walk. Groceries for the fully equipped kitchen at a huge shopping Co-op. Several busses across from co-op to multiple town destinations. Very nice restaurants in the square and a very nice park…
Hosting Annell and her husband John was something really nice: interacting with them was really enjoyable because of their kindness and their delicious human trait that we greatly appreciated. I hope they have a good memory of their stasying in Florence as we have about these two pleasant people.
---
Un excellent séjour, Chiara nous a reçu et expliqué tous les details pour les horaires des bus, ou le prendre etc. L'appartement est très bien équipé, la literie est très confortable et sa localisation est agréable, dans un quartier très calme ! Merci encore !
---
Nice apartment with the very kind Hosts!!! Beautiful view from the window. Equipped kitchen, quiet place with very easy access by bus to City Center! Thank you Francesca for late check-out and communicate ;)
Alex and his partner Anna are two people of rare kindness and it's very enjoyable to interact with them, in fact they are two really nice guests. In a few words, they are very helpful ,propositive and kind in personal relationships. I want to take this opportunity to make my best wishes to both of them for the baby they are waiting for, who will surely be a source of joy and happiness for this beatiful family. I would be glad to host them again in a next future, because Florence during mid seasons is veryfine both for adults and for babies and the apartment is big enough to accomodate even a "large family".
---
The apartment is very very nice. It is actually better than what you see from the pictures. The place seems a little bit old from the pictures. But if you really live here I would say it is not old , but a kind of classic lifestyle. Every thing is clean and very comfortable. Here…
TingTing's family is a very nice clan of people. They live properly their tourist experience, using the utmost care for home environment and appreciating the peculiarity of the things they come into contact with, such as life quality in the neighborhood or the style of home furniture. All things I am proud to offer my guests when I make available to them my flat, and I'm very glad every time visitors demonstrate kindness and delicacy to give emphasis these aspects. It was a real pleasure to host them.
---
We had the most wonderful experience in Francesca's home! Loved that it was just outside the city centre. We didn't take any public transport, just walked everywhere. It was a quick walk to a market, restaurants and an excellent gelateria. The views from the windows we picturesqu…
Kylee is a very nice young girl who has fun to discover new localities and new realities around the world. During her stay in my apartment I realized she wanted to know and appreciate the typicality of the neighborhood where she has been living, and this is the first signal of the curiosity that must characterize a young tourist who is anxious to discover as much as possible from her experience and her journey. A signal of smartness in my opinion. She is really a nice and kind person and I hope that the continuation of her journey will keep to her all the pleasant things that are in her expectation.
---