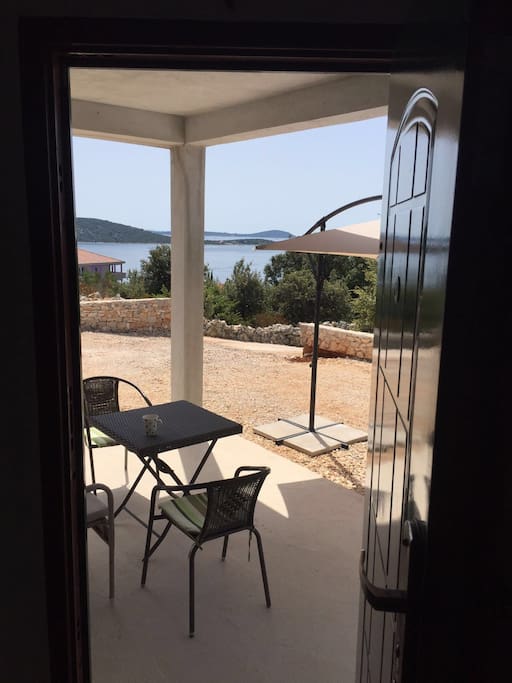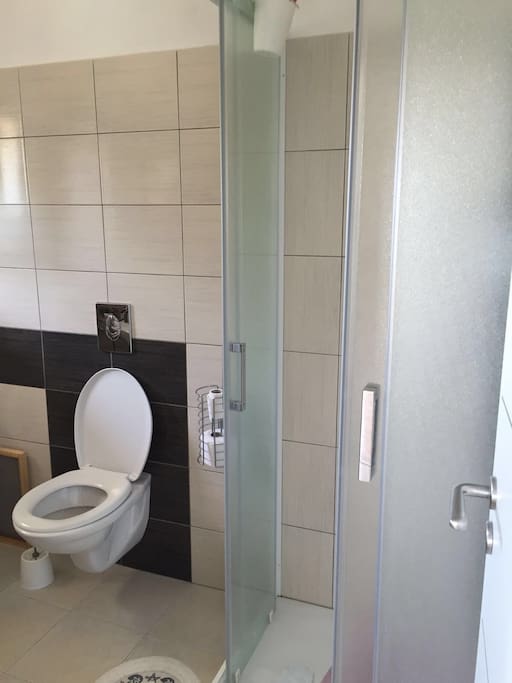 Our house is located in the most beautiful area of Sevid on small hill with amazing sea view. The area is very quiet and intimate, suitable for couples and family with children.
---
---
- Smoking allowed in front of the house only.
---
Thank you so much for tremendous stay at yours! The place was just perfect for us. To beautiful beach not more as 5 minutes walking. The beach itself is really wonderful with crystal clear water, not crowded, with beautiful sights over the bay. Seems like a paradise. Notice: there are only 4 small shops on the beach where you can buy ice cream, fruits and vegetables, pancakes and bread. No toilets around so you have to get back to house where you're in need. To the closest supermarket you'll need to drive for about 15 minutes (Tommy in Marina), so be prepared. The house itself has a beautiful sight on the bay, really amazing. Small rocky garden where the children can play. House is very well kept, clean and comfortable though not very large. Cosy though, perfect for 2+2. You'll find it a perfect place to spend your holiday! The hosts are very nice and helpful. As we arrived, after 16 hours of driving, we got a best welcome gift, meaning two ideal cold Karlovacko beers. That's all you need after such a long journey! :D We would like to thank you so much for the perfect time at yours. We could not imagine anything better! We strongly recommend the place for those who want to have their holiday time not in a center of crowded city, looking out for wonderful beaches, calm and relax and for those who don't have a problem with no disco, restaurant or a supermarket in the neighborhood. Thanks again and hope to be back some day! Marcin, Kasia, Maciek and Maja, Poland.
---
The appartment was great, everything was new, clean, and all you need for a holiday was there. One minor thing: if you have back issues likemimdo, the bed ismt the best, if you dont have isuues like my gf, than the bed is also ok. Location is nice, very quiet, great view, 10 min walk from beaches, there are different kind of beaches, so you can choose, also some geocerieshops/bakery and two restaurants, The hosts are friendly, warm, and willing to help if needed, waited for us till midnight to arrive. If you are looking for a quite place, and love to swim in crystalmclear and abaolutely clean water, i would strongly recommend this appartment.
---
Marija is a very nice host, she showed us around when we came and was very responsive when needed. The apartment is really nice, with everything a person can need for a long stay. We recommend Marija's place for sure. Ursula
---