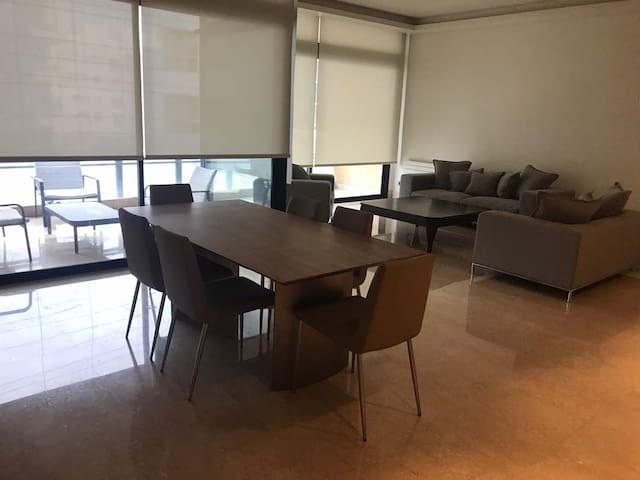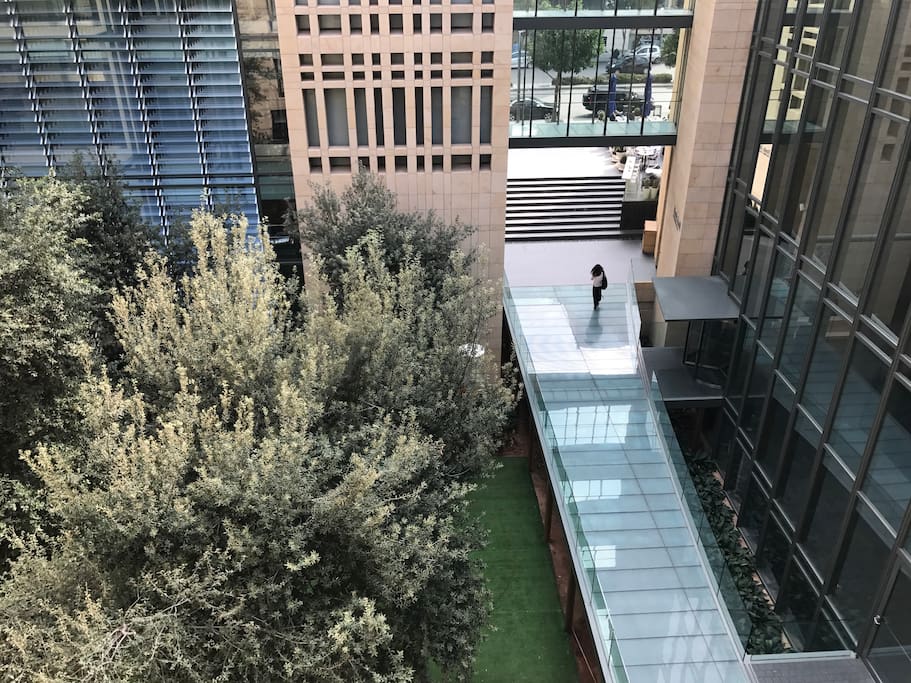 5 Stars in the center. Great for a big Family
New apartment, 2400 Sq. Ft , Centrally Located. 2 parking . All restaurant, entertainment and convenient stores around . Best location in Beirut BCD. Its a 5 Stars place in a 5 stars location.
---
The apartment is in a wonderful location, close to the sea, shopping, cafes, and great restaurants. It's very spacious, with a nice kitchen that has a dishwasher, laundry machine, and big fridge; there was a nice big balcony and seats outside that were wonderful. We did have to keep the blinds down during the day since there's an office building across the street and people could definitely see into the apartment. Peter was a great host, he responded very quickly to our requests for whatever we needed, and had the apartment cleaned when we requested it (it's not daily, so if you're staying for a week+, you may want/need a cleaning). He was very thoughtful and left us a bottle of champagne to celebrate 3 birthdays (yes, 3) during our 8-day stay!! There's a doorman at the entrance of the building who will help you open the main door, the lift is quite small, but quick, and there are only 2 other apartments on the floor. This is a bit weird, but I LOVED the lock on the apartment door- felt super secure. The only down-side of the building is the smell in the hallway outside the apartment- I think the building may need to work on their garbage/sewage but that's a general problem in the city too from what I smelled. It's not a big deal though, since the smell definitely did not get into the apartment at all. All in all, I would definitely recommend this apartment if you want to be in a nice, safe area in Beirut.
---
I am an IT executive which leads me to frequent travels throughout the world.
I find hotels a bit unfriendly and would much prefer human interaction especially in new cities, I am married with 2 grown children attending Universities and travelling as well , and they often use Airbnb as well under my account.
语言:
English、Français、العربية