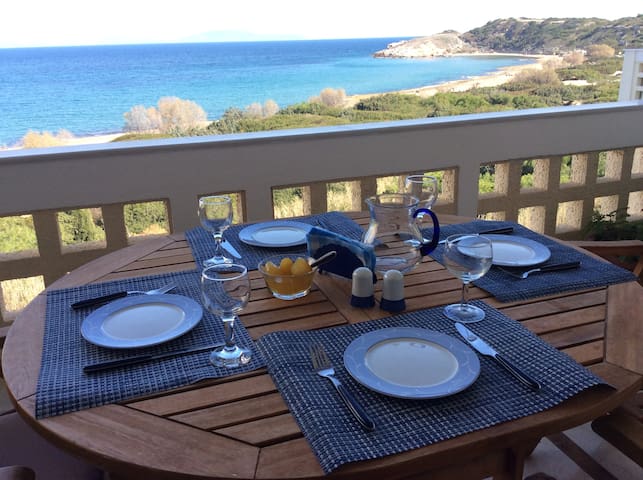 Wonderful fully equipped apartment with a great seaside view. It is located on the shoreline and the beach is only a minute away. Rafina is a great place for short vacations in Greece since it is also a major hub for sea traffic to the islands. One day cruises to the near aegean islands are extremely easy to organize! The airport is quite near and you avoid the heavy urban traffic of Athens. Overall the perfect place for your summer stay near Athens!
房源
The apartment due to its location and position benefits from the cool aegean breeze, that makes the summer heat and temperatures far more comfortable than the norm for Athens. For those who need something extra for the heat A/C units are installed. The spacious balcony offers a great location for cool afternoon/evening relaxation since it is westwards facing (no sun glare to make relaxing uncomfortable). The apartment is fully equipped with all the common amenities, a spacious kitchen/dinning area (as is the norm in greek houses). Overall an excellent place for a short or long family vacation.
---
We were very pleased with Nadia, who picked us up from the airport and offered us good Greek wine. The apartment is very functional, well equipped, clean and with a beautiful terassse sea view.In a neighborhood Quiet, not far from the port with all conexions to the islands. A supermarket is 15min walk.I highly recommend this rental, exellent value for money.Hope to come back one day .
---