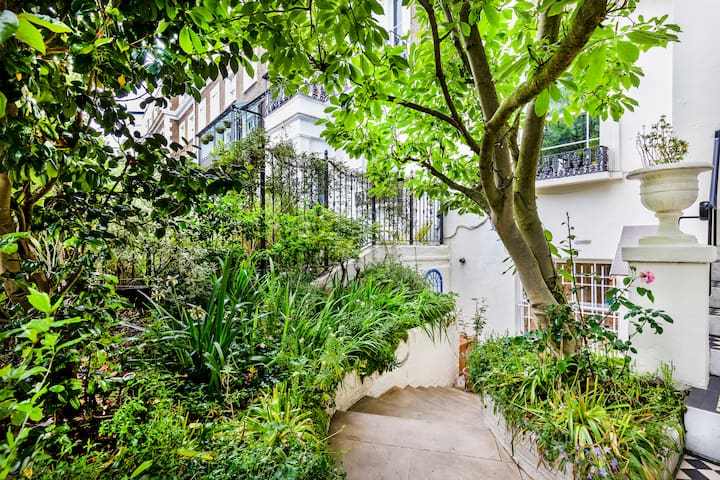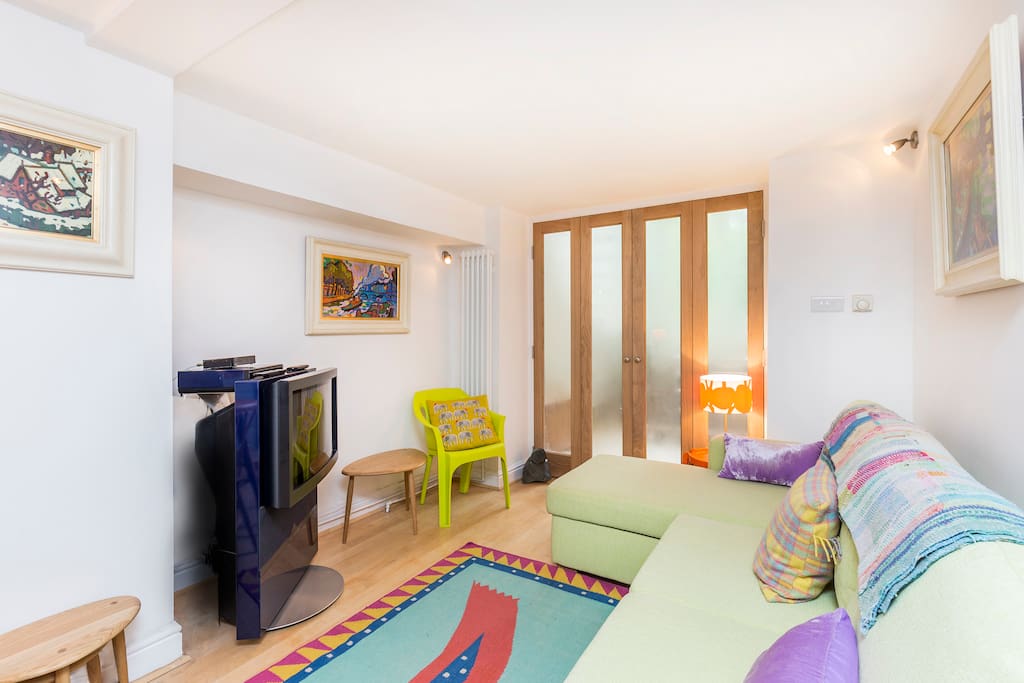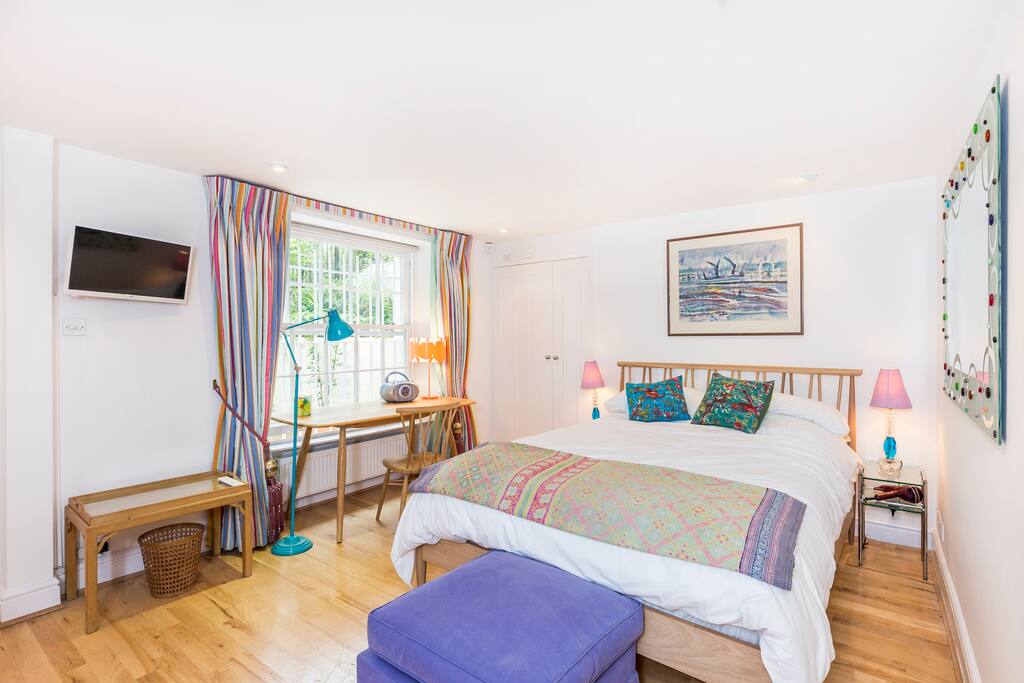 该物业精美地呈现出木地板,优良的储藏空间,开放式厨房/接待室(NB无窗)和智能浴室。酒店特别通过公共汽车或管道接入交通工具,是探索伦敦的理想基地。
The property is beautifully presented with wooden floors throughout, excellent storage, an open-plan kitchen/reception room (NB no open window), and a smart bathroom. The property has particularly good access to transport links either by bus or by tube and makes the perfect base for exploring London.
房源
以前的评论: 尼尔 2016年6月 再次感谢你,一如往常的Robin和Ollie,登机很好,很好的沟通,这个公寓在一个完美的位置,是一个折衷主义的感官盛宴,我真的很喜欢住在这个财产。 凯特 2017年3月 公寓是美好的,有一切我们需要一个非常舒适的一周在伦敦的逗留。位置不能更好,距离诺丁山管道站只有5分钟左右的路程,距离Portobello路(古董部分)的顶部只有2分钟(就在拐角处)。步行距离内有许多商店和餐馆,我会毫不犹豫地向任何人推荐这个地方。谢谢! 黎明 2017年2月 这样一个奇妙的宝石的一个地方!!!!!!!克莱尔是一个惊人的房东,使我的逗留非常难忘。 梅格 2016年10月 抵达后我们迎接,WiFi和电器方向很容易。该公寓距离诺丁山门停车站有5分钟的步行路程,附近有两个"鲍里斯自行车"租赁地点(令人难以置信的廉价和强烈推荐)。卧室很安静,配有黑色窗帘。厨房设备齐全,电视容易使用,浴缸/淋浴是非常棒的。装饰是明亮和爽快的。 彼得 2016年10月 罗宾是最迷人的欢迎主持人。他给了我们一个很好的财产和当地的摊铺。这个地方和照片一样。这个地方有一切你需要一切美好的住宿。我们现在觉得我们有自己的伦敦之家。 安德鲁 2016年10月 当我们到达的那一天,我们打电话给我们(Olie),当我们到达时他遇到了我们。他带我们穿过这个房子,让我们跑到了哪里。他让我们非常的欢迎,我们感到非常舒适的财产。地铁很近,距离维多利亚州的52号巴士距离酒店仅有20米。附近有很多吃饭选择,而且在夜晚和晚上,这个邻里都非常愉快。我们强烈推荐这个物业谁想要一段时间访问伦敦,并有一个伟大的基地。 团结 这是一个非常好的平面 - 宽敞,舒适,它拥有您需要的一切。位置非常好,步行很短的诺丁山门地铁站和Portobello街市场。在接下来的几天之前,Ollie是交际的,然后再收到我们完成登记手续所需的所有信息。 肖恩 该酒店是完美的,在诺丁山一个很好的位置。我非常喜欢逗留。罗宾是可爱的,到达和接待是伟大的。酒店拥有一切需要长期或短暂停留的一切,非常干净,非常舒适,这是一个美好的住宿。 玉 一个美好的住宿!美丽的地方在伦敦的很大一部分。
Previous reviews:
Neil
June 2016
Thank you again, check-in excellent, great communication as always Robin and Ollie, the flat is in a perfect location and is an eclectic feast for the senses, I really enjoyed staying in this property.
Kate
March 2017
The apartment was wonderful and had everything we needed for a very comfortable week's stay in London. The location couldn't be better and is only a 5-minute or so walk from the Notting Hill tube stop and just 2 minutes (right around the corner) from the top of Portobello Road (antiques part). There are tons of shops and restaurants within walking distance and I wouldn't hesitate to recommend this spot to anyone. Thanks!
Dawn
February 2017
Such a wonderful gem of a place!!!!!!! Clare is an amazing landlord and made my stay very memorable.
Meg
October 2016
We were greeted upon arrival, and orientation with WiFi and appliances was easy. The flat is a 5 minute walk from the Notting Hill Gate tube stop, and there are two nearby "Boris Bike" rental locations (unbelievably cheap and highly recommended). The bedroom is blissfully quiet, with black out curtains. The kitchen was well equipped, the tv was easy to use, and the bath/shower was terrific. Decor is bright and cheery.
Peter
October 2016
Robin was the most charming welcoming host. His gave us a great rundown of the property and of the local area. The place was just as it looked in the pictures. The place had everything thing you require for a wonderful stay. We now feel like we have our own London home.
Andrew
October 2016
The day we arrived we rang our contact (Olie) and he met us at the property when we arrived. He took us through the property and gave us the run down on what is where. He made us very welcome and we felt very comfortable in the property. The subway is close and the number 52 bus to Victoria is just 20m away. There are plenty of eating options close by and the neighbourhood is very pleasant both at night and in the day. We would highly recommend this property who wants some time to visit London and have a base in a great spot.
Rally
This is a really nice flat - spacious, comfortable, and and it has everything you need. The location is excellent, a very short to walk the Notting Hill Gate tube station and to the Portobello street market. Ollie was communicative during the days before getting us all the info we needed to complete the check in.
Sean
The property was perfect and in a great location in Notting Hill. I thoroughly enjoyed the stay. Robin is lovely, arrival and reception was great. The property has everything one would need for a long or short stay, very clean, very comfortable, it was a wonderful stay.

Jade
A wonderful stay!! Beautiful place in a great part of London.
---
This flat is a gem! It is very clean, spacious and in the perfect location - close to the tube, Hyde Park, shops, markets and restuarants, but also quietly tucked away. Communication was easy and efficient. I would absolutely recommend the flat and will keep this place saved for my next trip to London.
---
A lovely compact flat in a fantastic location. The flat is colourful and a very pleasant place to stay. The owner supplied lots of toiletries, good quality towels and sheets and very comfy bed. It is quiet despite being very handy for Portobello Road and shops at Notting Hill. Tesco Express, Little Waitrose and M&S Food were all just round the corner, as well as naughty patisseries, like Paul. Everything is on the doorstep or a short walk away - Notting Hill Tube, bus 52 to Ken High Street, Royal Albert Hall and Victoria. I loved it and would come again. Thank you!
---
Hello my name is Robin and I'm a Real Estate professional that has lived and worked in London for over 20 years. Along with my colleagues Ollie, Harry, Sebastian and Federica we specialise in holiday lettings in Prime Central London and across Suffolk Coastal and pride ourselves on providing an unrivalled 'hands-on' airbnb service to both hosts and guests alike. Please note that my birth-name is Robin but I am known as 'Tim' so if you call me then please don't be surprised when I answer as Tim!
语言:
English