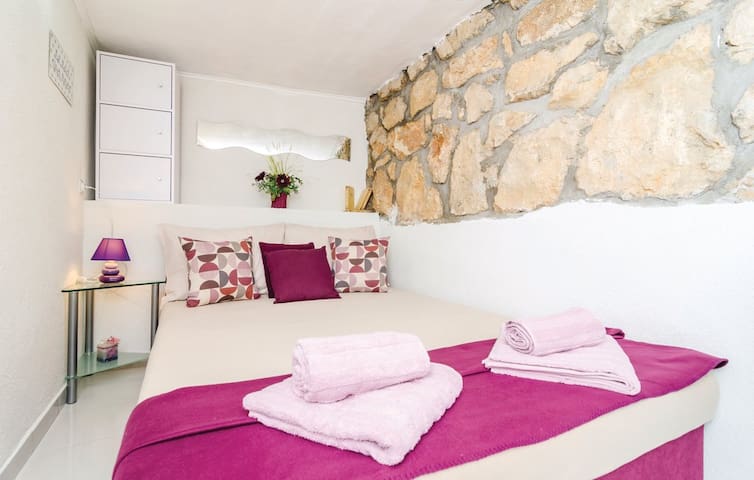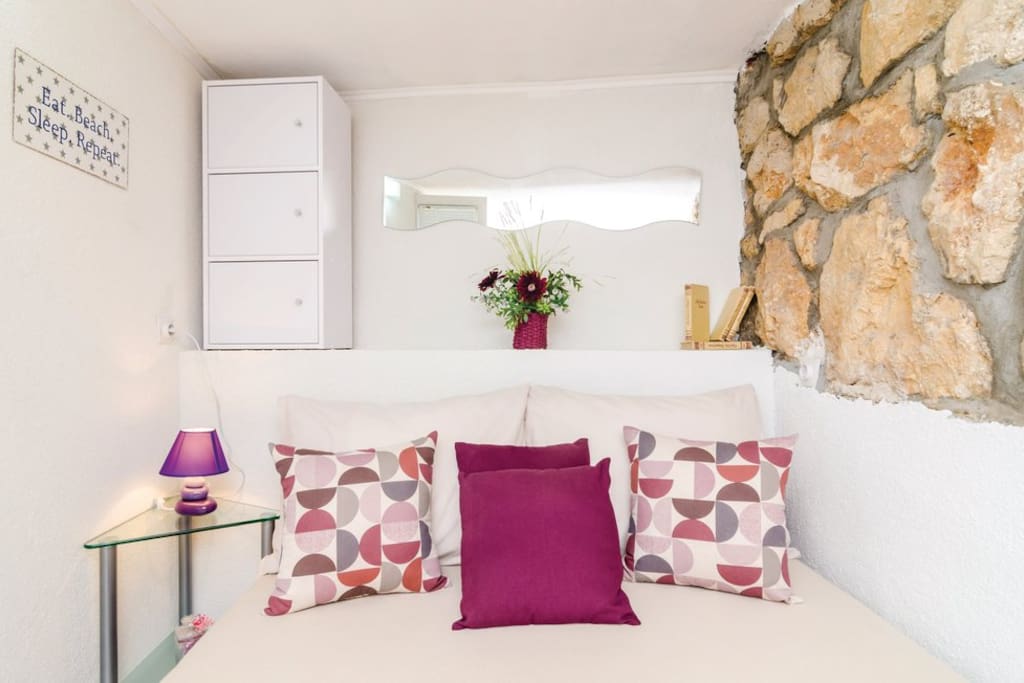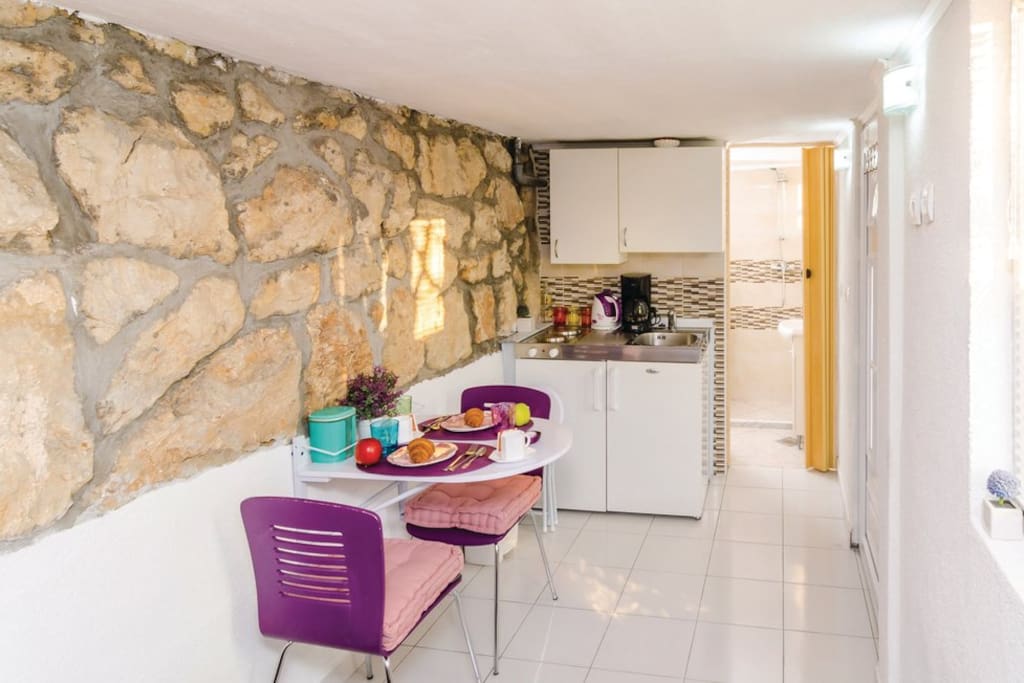 Dany's tiny but cozy apartment is a perfect little love nest. Enjoy the colorful and beautiful sunsets, the view on the Elaphite islands while sitting on the spacious and covered terrace.
---
I'm a people person (and a crazy cat lady lol someone might add). I love to meet new friends and I've already got a bunch of great friends I've met thanks to Airbnb.

I'm positive, love to laugh and love everything that the youngsters love ;) even though I'm not the youngest flower in the field :D

I read a lot, last years mainly horror, sci-fi and techno thrillers but there isn't genre in this world that I haven't gone through in great detail thanks to my obsession with books since I was 10. I suppose living here in this little corner where even God doesn't frequent that much anymore helped :)


Electronic music has always been my greatest love, finally I've learned how to DJ 2 years ago. I'm playing music usually at after parties still at home unfortunately and usually on a night of get together with some of our friends and/or guests :) You're all more than welcome to join us :) I play techno but there isn't a style I don't love, so I'll adjust myself to the people ;)

I've never watched TV but started to get obsessed with some of the TV shows thanks to my boyfriend. We love The Walking Dead, Game of Thrones, True Blood and probably a lot more than I can't think of right now. We really love to go to the movies from time to time.

I'd love to travel more often but when we have the money then we work and have no time; then when we don't work we've already spent all the money. Not the best pairing in terms of saving lol we spend what we have too fast lol One of the reasons might also be that the amount isn't the biggest one in the world lol Oh well, one day we'll get materialistic and have more money, as this is how it usually functions in this world of materialism and greed.

My life motto is to be positive no matter what, everything is always easier with a positive attitude. Positive energy attracts positive things and outcomes, negative attracts negative ones. I've been the witness to this philosophy all my life and I'll always try to stick to it.
语言:
Deutsch、English、Italiano