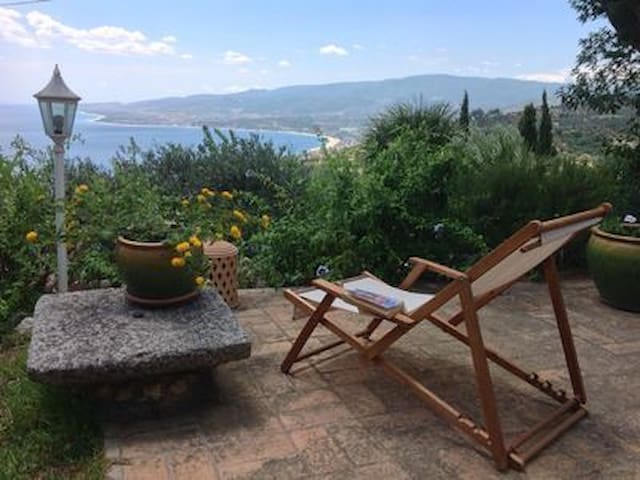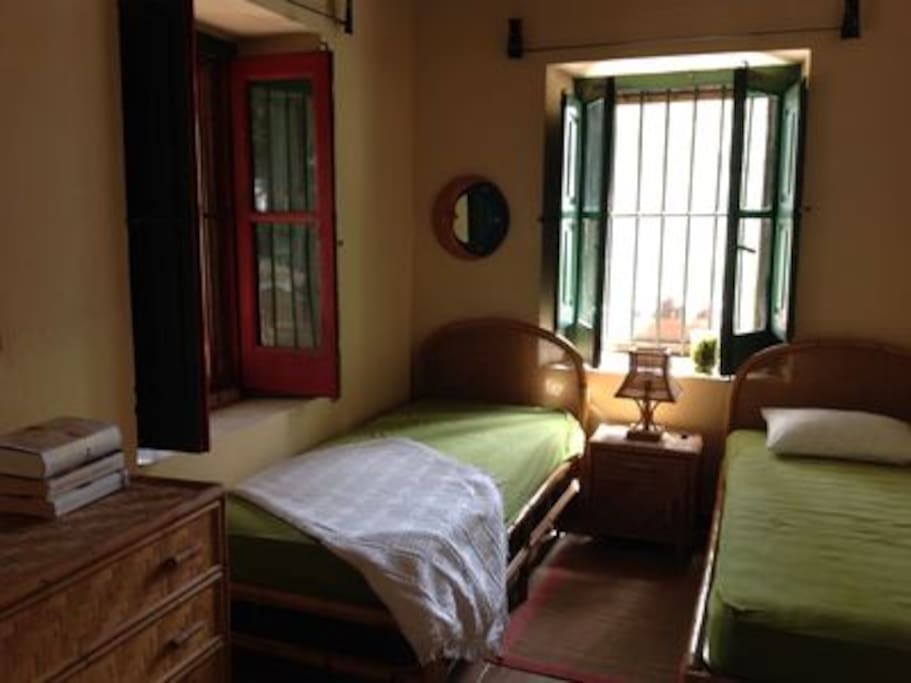 Con un incantevole vista sull mare e nella quiete che caratterizza questa zona affittiamo un appartamento con un fascino d'altri tempi.E' un luogo ideale per trascorre un periodo di relax,mare e monti insieme e per fare escursione alla scoperta della Calabria. In meno di 10 min si arrriva con la macchina, a spiaggie molto conosciute come Copanello, Caminia, Pietragrande e Soverato A' 500 m si trova il delizioso paesino Staletti.
Benvenuti !
房源
Ideale sia per le famiglie come per coppie.
Camino al interno e barbeque al esterno
---
There were things we really liked about this apartment and things we really disliked that left us feeling a bit jaded. Katarina is very friendly, welcoming and easily contactable during the stay. The view of course is amazing and is right outside the apartment! The kitchen has everything you could need to cook and there is a table outside to enjoy the view whilst you eat. On the down side, the interior is dark (very dark) throughout the entire day. This is probably a relief for hot summer days but for us it was necessary to have lamps on. The very tiny bathroom is in desperate need of a renovation in order to maintain this price tag.. The plumbing has a really bad odour which seeps out into the rest of the apartment and the shower has the smallest head I have ever seen (like 5cm) and the drain is covered by a piece of wood. I can't comment on the smaller two beds but the larger forms a trench in the middle with two normal sized people sleeping in it and combined with the unusually loud rumbling of the fridge and the construction site next door, sleeping in, isn't really possible.. The first night it was so cold, we slept with wool jumpers and our down jackets on! It was absolutely freezing.. There is an outdoor oven which would be super to cook with had the trays not been all dirty. Overall we just felt in this part of Italy, an amazing view didn't justify the high price tag. Also little things like hand wash in the bathroom would have been nice as this is not something guests usually bring with them.
Hi, thank you for given your comments, I always appreciate from my guests their judgment that I always take most seriously!. I also ask my guests to tell me on place if there are some problems, so I can fix it on place. There is a fireplace inside that could have warmed you, as I told you before arriving and lots of wood. I will absolutely control the bathroom in order that no foul odor will remain and have a generally overlook and the same for the bed. If you plan to come back to Calabria and would like to stay here again, I gladly will give you a discount!
---