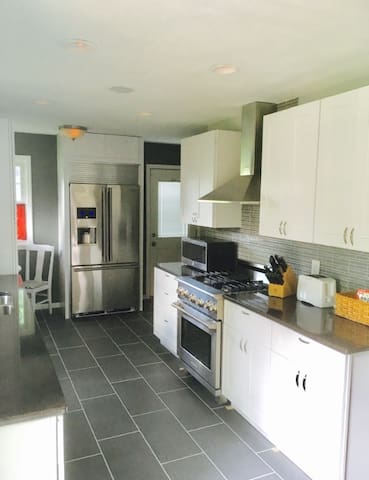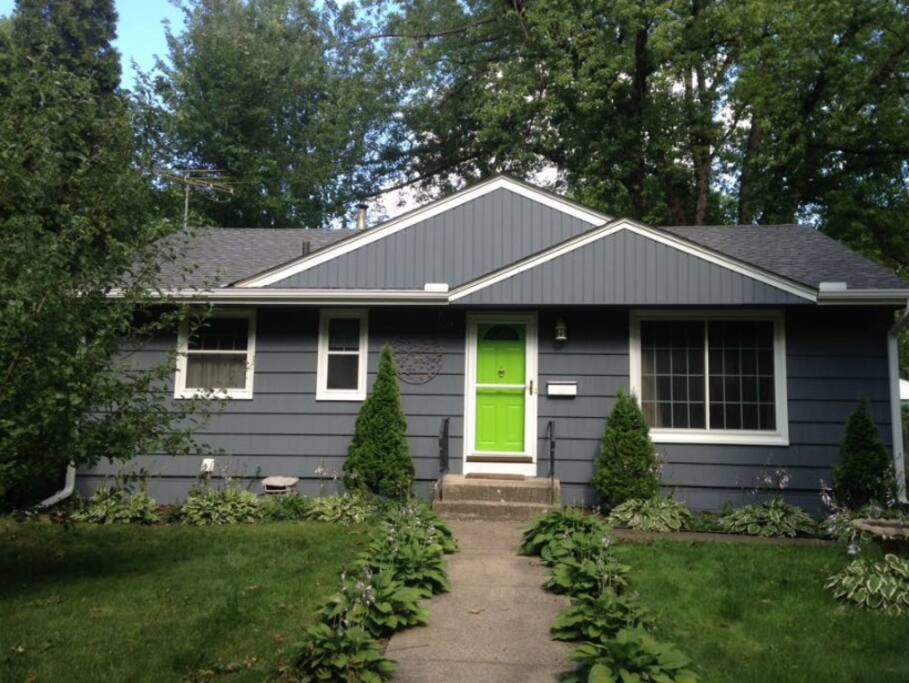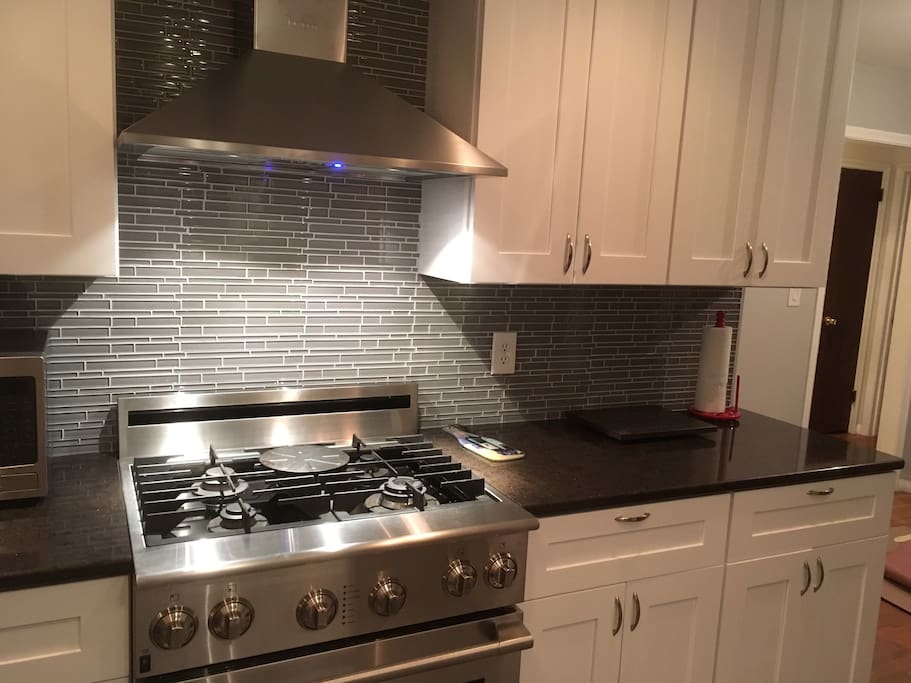 Living in the city doesn't have to mean immersion in high traffic, noise, and lights. Although the action is never far away no matter where you plan to go in the Twin Cities, you can relax in the relative peace and quiet that flyover country usually reserves for the burbs...while in the hottest hood in Minneapolis! 20 minute drive to the MSP airport, 10 minute drive to downtown Minneapolis without getting on the freeway, and 20 minutes to downtown Saint Paul. We have a newly remodeled gourmet kitchen, laundry, and are family/pet friendly. Enjoy your stay!
房源细节
In Nordeast, streets are named after Presidents or numbered Avenues. Except ours. We have a little two block no thru traffic street...making it very quiet.
We have a park across one street, and a wooded lot across the other. Safe, practically no crime, ethnically and socially diverse and accepting.
We have newer high end appliances so you can cook and clean with nice equipment while staying at our place.
We have a steam shower in the lower level bathroom attached to the master bedroom. I can't tell you how great it is to step into a shower stall heated to 80 degrees and take a cold shower, especially when it is below zero outside!
We also have a deck and a fire pit outside, which we welcome guests to use responsibly...meaning be mindful of the time, after 10 PM is too late.
房客使用权限
Guests have access to all appliances and listed amenities in our home. Access to the garage is available for a small fee upon request. Street parking is available, and we have space for two to three vehicles in the driveway. Val, our housekeeper, comes by two or three times a week during longer stays. If you have special requests on cleaning days or times, please let me know.
与房客的互动
I live 10 minutes away, and can come by if necessary. Other than that, I prefer to be hands off. Best at answering questions via text or if something more complicated comes up or needs explanation a phone call works.
其他注意事项
To avoid being too cliche or sounding like inexperienced Airbnb hosts, I want to keep mention of Super Bowl rental short and sweet. Our place is available, operational, and well reviewed as a high value rental. If you are considering a whole home rental for the SuperBowl events of Jan/Feb 2018 in Minneapolis, please check our availability and don't be shy with questions about our rules or pricing. We ultimately strive to be top notch hosts and have experience doing so, we are flexible when approached with specific inquiries that do not represent things of an unethical or immoral nature, and look to fill all dates with quality guests!
We can potentially house more than 12 people. The number 12 for us is rather full, but in a pinch we have air mattresses, extra sheets, pillows, sleeping bags, etc. You will not be our first to exceed 12 people in the home and probably will not be our last. Please inquire with us about this if you have a need and we will surely do our best to comfortably accommodate you.
Also keep in mind, I am a local through and through. I grew up in this neighborhood. Went to school K-12 in NE Mpls. My friends and family are from here and many have come back to live here, just like I did for 13 years in this house. This is where I spent my best years as a twenty something bachelor, the courtship of my wife, our newlywed years, and eventually parenthood. We have two sons and a daughter, born in 2008 2012 and 2017 respectively. Nordeast...we are bout it. Looking for something fun, unique, and memorable to do? Just ask!
"Quiet Social Gatherings" are encouraged. Parties are not. Please respect our house.
We have a fenced yard, and a park right across the street. Please clean up after your pet no matter where they choose to do their business.
Any bookings longer than 3 days will have at least one housekeeping visit required. Times somewhat flexible for these visits.
If you are just one person, but you plan to have several guests in the home who may or may not stay, please book the night based upon the maximum amount of guests that will stay. If you book for one guest and upon checkout we are changing sheets on six beds, obviously the booking was not done properly and you may lose a portion or all of your security deposit. So be honest and book appropriately please.
We have all heard the expression "dog is mans best friend" and we believe that to be quite true. We treat our Bella like a member of the family. Booking should include a head count for all of your family and friends, including dogs. Please count your dog as a person (regardless of their age) when booking the request so they can be counted as an additonal person on the reservation. The small amount we charge for an extra person (in this case furry friends and family) helps us pay our housekeeper the extra little bit it takes for a deeper clean to the extent that the next person who stays will never know that your pet was able to avoid being boarded during your stay at our home.
Everything was perfect! We had 12 family members in town for a wedding and this was the perfect home base for us. The kitchen had everything we needed to cook for all 12 of us and the big dining room table was a plus for eating and playing cards. The Apple TV and steam shower were great touches as well! Thanks, Joseph!
---
Our grandson was being evaluated at UM Children's Hospital for 3 days which proved to be long exhausting days. Being at Joseph's home was a slice of heaven for all of us and our 2 dogs. Our grandson was so happy and so relaxed being in a home. We especially enjoyed the steam shower! Our dogs loved the fenced in yard. The kitchen appliances were amazing. The area is very safe and quiet. Should our grandson need surgery in the future we would stay here in a heartbeat.
---
Awesome place and awesome host. Good communication and plenty of extra amenities. We were in town for the US Open racquetball tournament at the Target Center so the steam room/shower came handy. Plenty of room in this house with plenty of amenities. Washer and dryer a nice added touch. Private neighborhood with private fenced backyard yet still close to the action. Will rent again next year if available. Thanks Joe!
---
Husband. Dad. Appliance expert. Goofball. Thinker. Hockey player and fan. Sports fan in general. Bass guitar player. BBQ enthusiast. Thrift store shopper. Family man. Love of all. Blessed. Grateful. Happy and humble host.
语言:
English、日本語