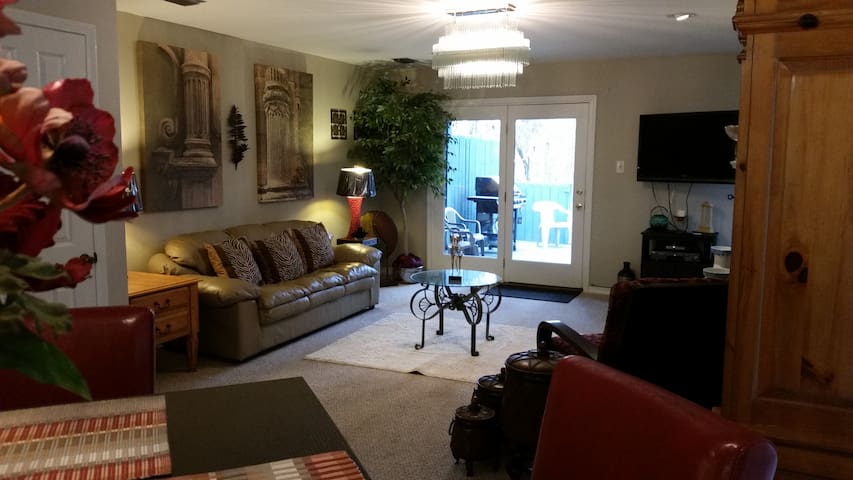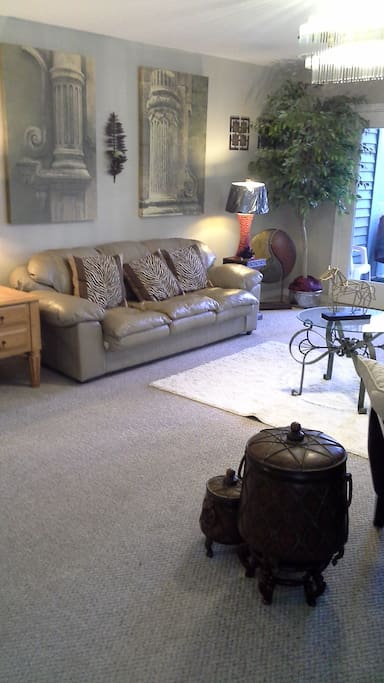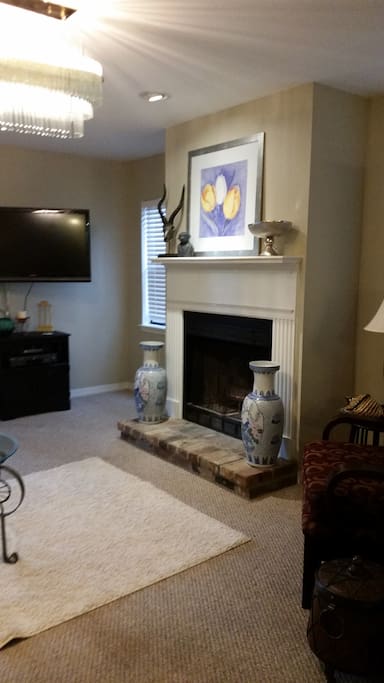 Beautiful decor in a quiet townhouse right in the heart of Daphne 2 miles off interstate 10
---
The Place was lovely, clean and very roomy and spacious. Emma had everything we needed. The location is great- nestled behind trees in a private community of attached condos/townhomes. Beautiful , rustic surroundings and close to everything! 2br/2ba on second floor- 1/2 bath on first floor. Lock Box entry- bring flashlight if coming in late. Check out at 10am so be aware when planning to leave. Everything was fresh and nice.
---
Emma was such a great host. From our first contact with her she was so pleasant, inviting and helpful. The communication with her was never less than great! Her directions to the townhouse made arrival and check in a breeze. She updated us via phone, text and email with additional information requests and little tidbits of area shopping, sightseeing and restaurants/ eateries info. The townhouse was full sized with 2 bedrooms and 2 baths upstairs and a half bath downstairs on the main level. Kitchen was completely outfitted with full sized fridge/stove/micro-wave etc. Living room was very comfortable with large screen television wall mounted for great viewing. Both bedrooms had their own TV and private bathroom. There is also a full sized washer and dryer situated upstairs for easy laundry access. There is a very nice sized deck in the rear that is accessed through sliding doors. Although we did not use the full sized stainless grill or the Hot Tub they were available with easy to use instructions. This by far is one of the best values that I have seen here on Airbnb and would be my first choice for any return visit to the area. This was not a planned vacation but a Hurricane evacuation but with this Townhouse, the location and Emma's wonderful welcoming spirit it felt like a mini vacation. Thanks again Emma.
---
If I could, I would rate this airbnb as a 10!! As soon as I opened the door, I was graced with beautiful, calm music and soft lighting. The ambiance was very inviting. The couch was so comfortable and plush, I could have spent all my time cuddled into it! The bread and coffee was also a very nice treat! The rooms were very spacious and the linens were very cozy. We really enjoyed the luxury of the barbecue pit and the Jacuzzi. This is definitely a place I would book with again if I am in the area! Absolutely loved it!
---
This lovely townhouse is beautifully situated in a wooded area that makes you feel you're on a mountain retreat. It's quiet and picturesque, but close to area restaurants and shopping. The kitchen was well stocked with all the amenities for home cooking, too. I would definitely recommend this townhouse for a quiet getaway.
---