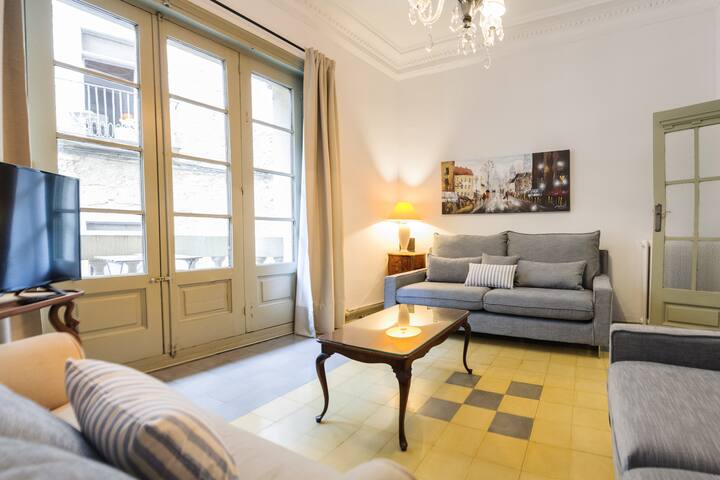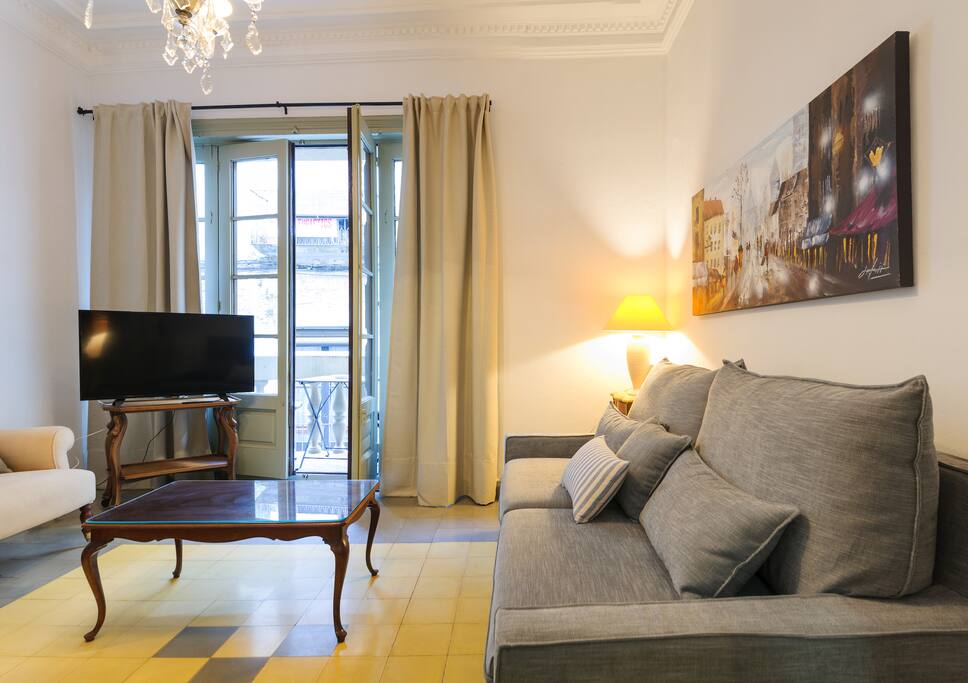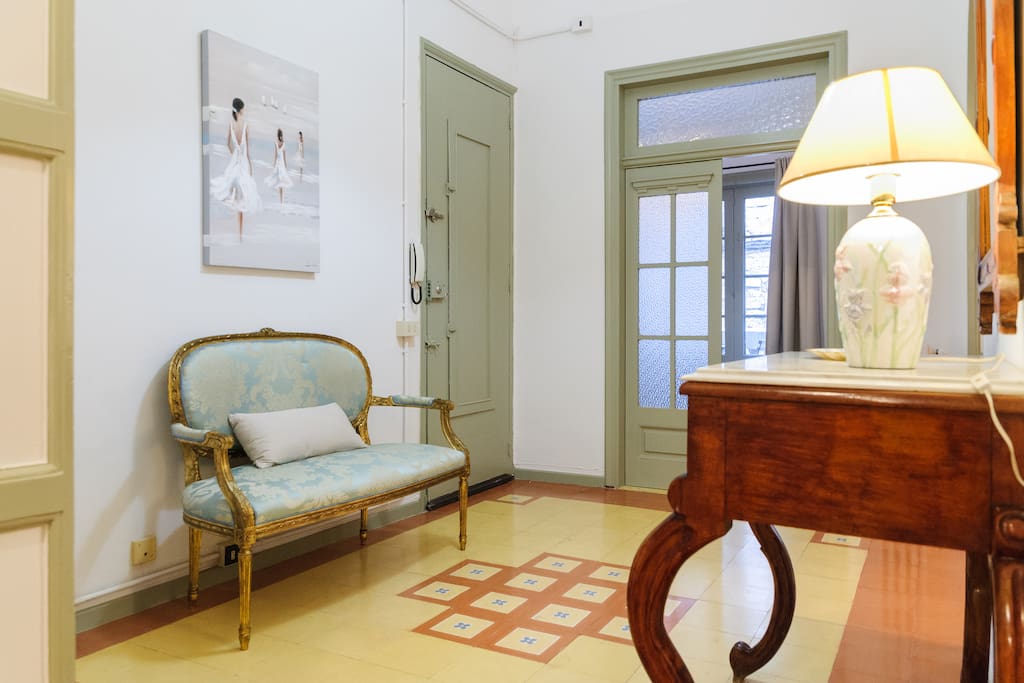 Magnificent Apartment near Cathedral
Welcome to the beautiful city of Girona!
The apartment is very spacious with 150 square meters consisting of a living room, four double rooms for 8 people, kitchen with dining area, two bathrooms; one of them with a bathtub.
The apartment is located in the most centric street of the Jewish quarter of Girona where you can visit the most important historical places of the city. The apartment building was built by the famous architect Rafael Masó.
---
This is a stunning old apartment a stones throw from Girona Cathedral. It was a real pleasure to stay in an apartment which is a part of Girona's rich architectural history, located in a building designed by Spanish architect Rafael Masó i Valentí. The apartment is extremely stylish, luxuriously spacious, shabby chic with a nice sprinkling of modern elements thrown in such as the designerly modern comfy sofas. The high ceilings with chandeliers were stunning together with all the lovely tiled floors, very cool under foot. Most of the flat was very clean, including bedding and towels. The hosts, particularly Fatima, were extremely helpful & responsive. Fatima not only booked a minibus taxi for our group of 6 to get to the airport on time, she also made sure that we actually got in the taxi! Our minibus taxi cost €40 to the airport -- it was very efficient, fuss free & spacious! A stress free departure thanks to Fatima! LOCATION is perfect for getting around Girona on foot, all the main sightseeing, restaurants & shops are on the doorstep. Evenings are fairly quiet in Girona city so it was not a problem dozing off at the end of the day. DOWNSIDES: It is a very old building so the first thing that hit us as we stepped into the lobby of the block was a terrible odour -- perhaps related to an old sewage system or poor ventilation. The apartment is very stylish but a little rough around the edges: the electrics would be considered 'dodgy' in the UK as many of the sockets were loose and/or not working; the grouting around the bath needed updating and the old chimney hood above the cooker was dirty, greasy and had some cobwebs with the odd spider thrown in. It was a shame that there was no electric or hob kettle or a cafetière. There was a coffee machine that takes individual pods but we're a bit too old school for that. OVERALL: We thoroughly enjoyed our stay in the beautiful, chilled city of Girona and we really appreciated the apartment, which despite its rough edges, is fabulous.
---