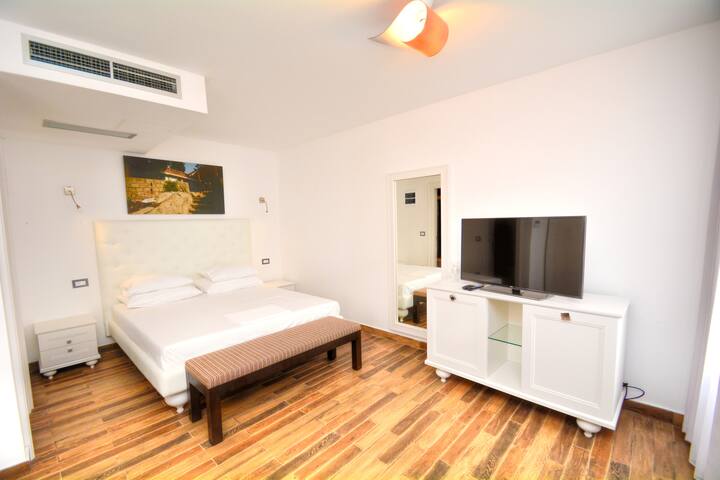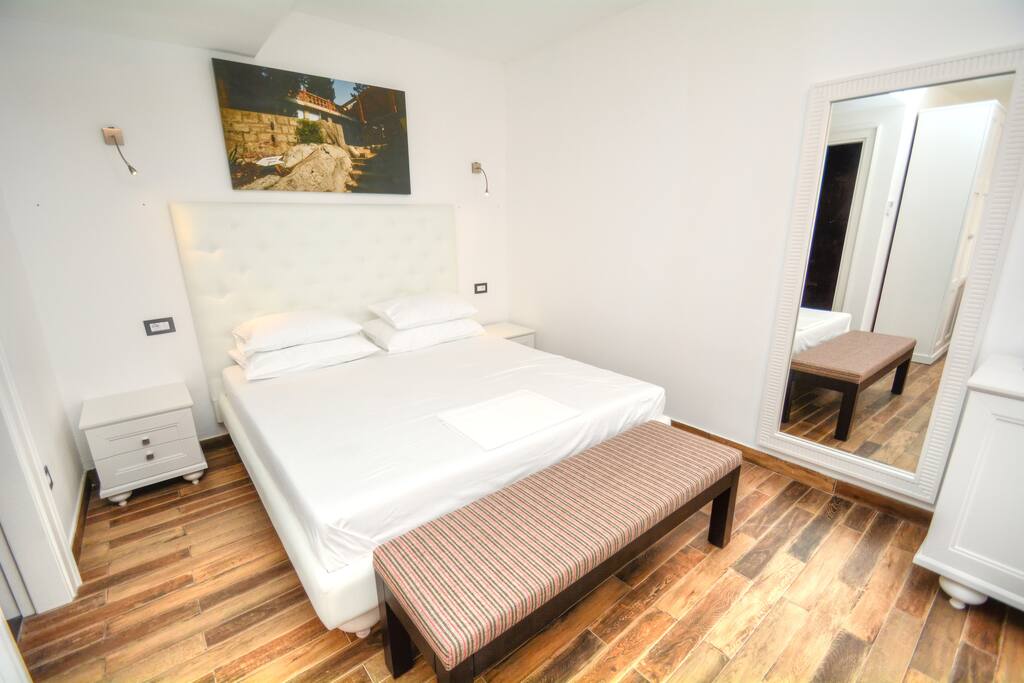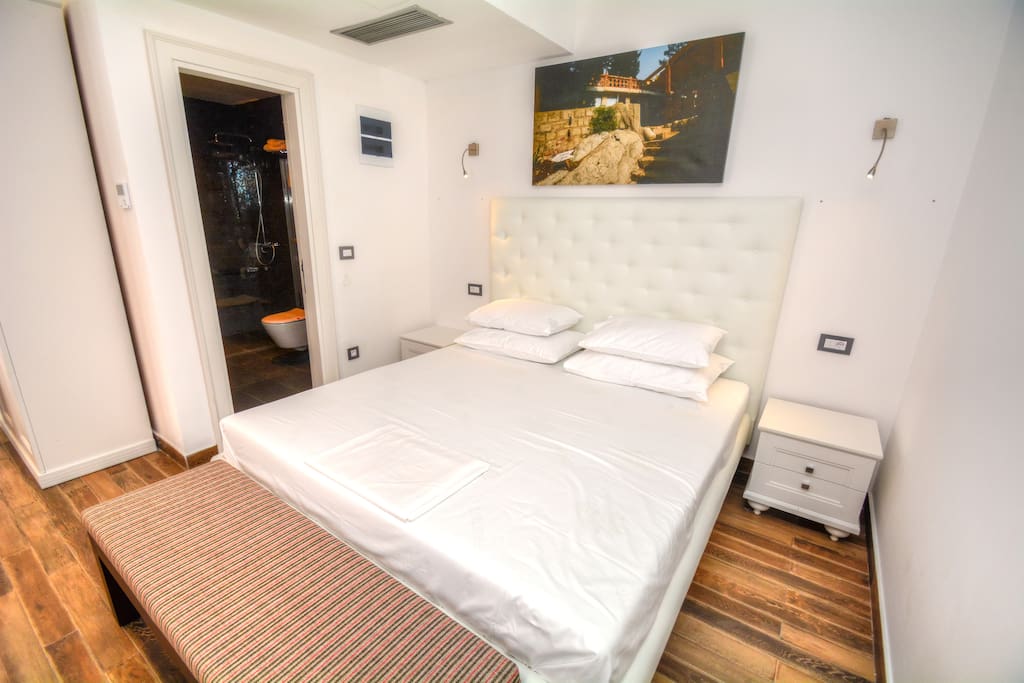 Forte Rose Luxury Apartment 11
This apartment is a part of newly built Infinity Fortress complex, it's capacity is 42 m2. With it's performances it is ideal choice for a single person or a couple, with all necessary equipment for a comfortable and outstanding holiday. Room service is available.
---
A small captain's village located on the North-Western shore of the peninsula Luštica, just opposite Herceg Novi, 1.7 nautical miles away (1 nautical mile = 1852 m), Rose is a typical Mediterranean village with detached houses lined along the pier – seafront.

Forte Rose Resort is located on the Mediterranean coast of Rose, Montenegro, in the heart of the Rose village next to the "Monastery of the Presentation of the Virgin" chapel. Forte Rose's beautiful fortress is recognizable for its spectacular views of the Bay of Kotor, white stone pathways and arches, oleander flowers and private beaches. Forte Rose is the perfect escape, ideal for a relaxing holiday filled with exceptional dining, water activities, cultural sites and time for you. Forte Rose offers a special holiday atmosphere, relaxation and enjoyment. With its 15 suites, furnished with all the things necessary for your vacation, together with additional facilities and professional service, it allows you to enjoy your vacation in the true sense of the word.

The tavern at Apartments Forte Rose is surrounded by stone and walls and olive groves. Guests can taste authentic and traditional recipes from the Bay of Kotor, including lamb, veal or octopus under the bell. Various types of cheeses and homemade prosciutto can be sampled as well.

The beach bar serves freshly prepaired coctails and ice-cream accompanied by pleasant lounge music.

Forte Rose has a private sailing ship, boat tours can be arranged as well as fishing, diving and biking, surcharge.

The property is approximately 10 km away from the Tivat airport and shuttle service from Tivat can be arranged upon previous request at a surcharge. From Herceg Novi transfer service can be organised by boat also upon previous request and at surcharge. Free parking is offered nearby.
语言:
English