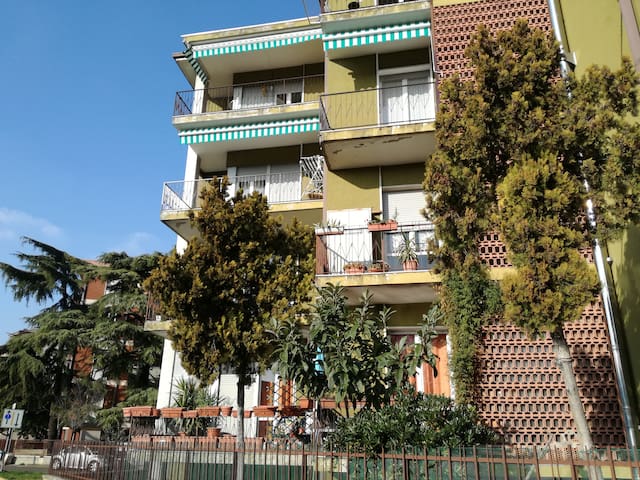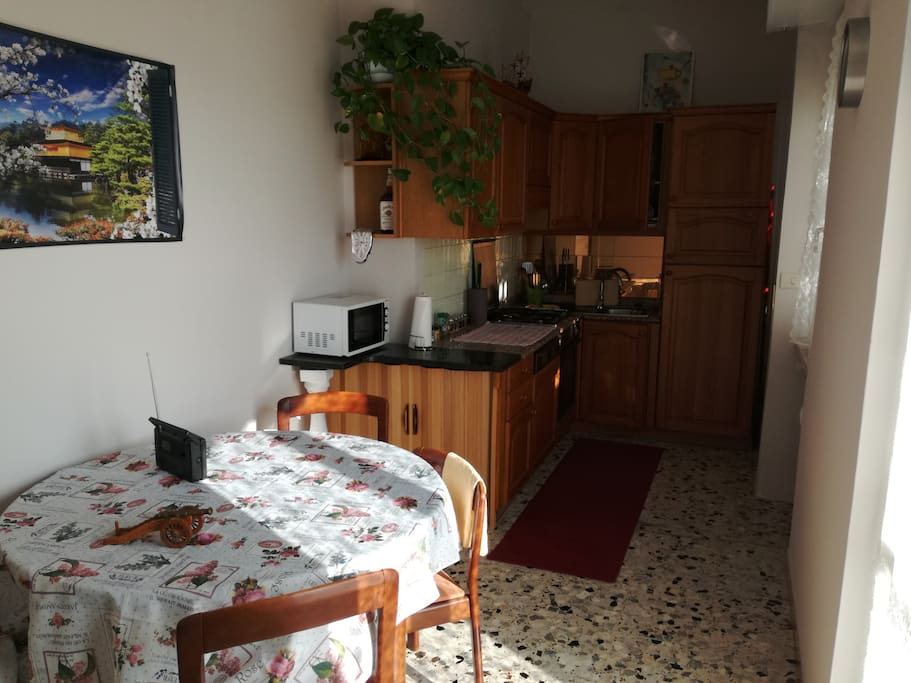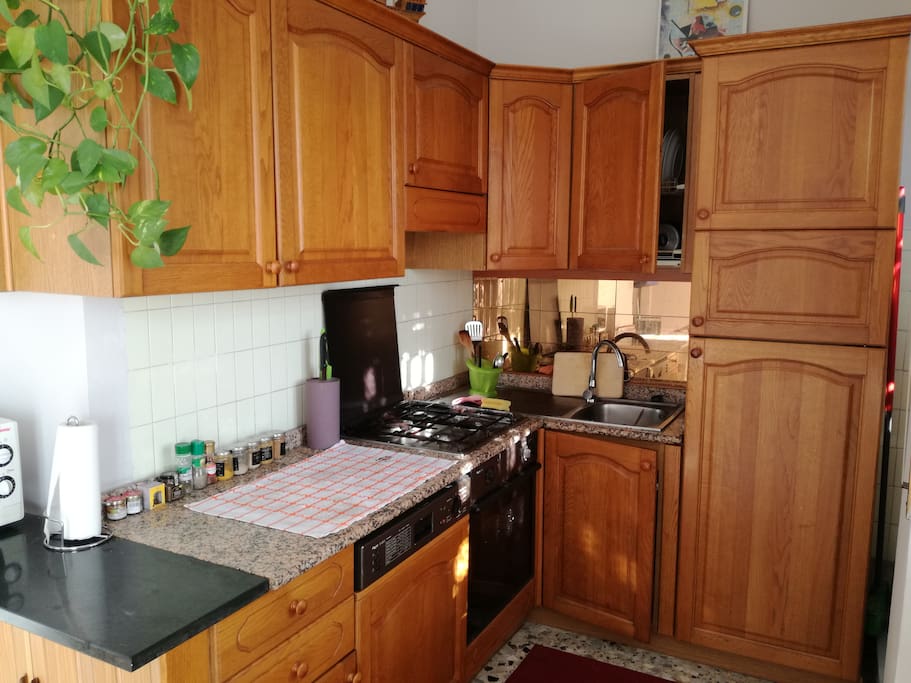 人房间位于一个小型,阳光明媚的新公寓,设备齐全,共享浴室仅与我一起,距离市中心10分钟路程,直达公交车到火车站(5')和市中心(5')。巴士连接机场至火车站(15')。 问我什么,我会回答asap。
Private room in a tiny, sunny and new apartment fully equipped, shared bathroom only with me, 10 minutes walking from the city center, direct bus connection to the train station (5') and the city center (5'). Bus connection airport to train station (15').
Ask me anything, I will answer asap.
---
The apartment is quite beautiful and convenient to the bus line. However, the problems that I encountered might have been lessened by better communication. Demetrio left for a meeting about 5 minutes after meeting me to show me the place and hand over my keys. Because I did not know where the light switches were and could not see, and because of confusion of the floor numbering, I inadvertently went to the wrong floor that night and woke a neighbor with my fumbling in the dark and almost had the polizia called on me. I felt awful and had no way to make amends, even though I begged Demetrio to recommend something, which he said was unnecessary. My entire stay, I could NOT access wifi properly even though Demetrio swore he had no problem... Neither my phone nor my Kindle would connect with any decent bandwidth so I was forced to find bars, cafes, or restaurants to be able to check mail, check my business matters, check on ill friends, etc. This was bad. I was told the bathroom had a small leak, but after I got out of the shower the second day, AFTER the plumber had visited, there was a half inch of water standing on the floor. I hurriedly went and got the mop and bucket and did my best to get the water up, worrying that it might drip down on the neighbors below. Trying to ecplain to Demetrio was hard, even after he got his brother in Brussels on the phone to interpret. I had just dealt with the epic flooding back home in Louisiana just last August and know quite a bit about plumbing and water damage and couldn't convey how bad things could become with such a leak. The apartment is older but well maintained so this should be properly handled. I even tried to explain to the plumber who seemingly thought I'd not properly closed the shower curtain. (I ALWAYS secure the curtain.) The 3rd day, I found ants tracking all over around the kitchen door to the balcony. I looked under the sink and found ant spray but I am allergic to many sprays and could not translate the ingredients, soo I did nothing. When I told Demetrio, he said, No, there were no ants...and that made me upset since why else would he have had the spray right there in the kitchen. Finally, my final night, my room was invaded by bighting gnats, to which I am also allergic. I had slept peacefully without intrusion, entomological or otherwise, the three nights previous, even with the door opened a crack to the breeze. I could not spray, I couldn't leave in the middle of the (URL HIDDEN) I just packed up and stayed up all night on the balcony farthest from the guest bedroom. I texted Demetrio to please come early so I could check out and leave. I am sure my stay could've been handled better with better communication.
We had never experienced any problem with the Internet, flooding or insects - please see other comments. Cecile came back the first night - most probably drunk - and try to enter several apartments scaring to death many families in the middle of the night, luckily nobody called the police as we intervened in time. This is Cecile.
---
Очень понравилось в квартире. Demetrio все показал нам, а потом ушел и вся квартира была в нашем распоряжении. Очень удобно. Остановка в центр в 2 минутах. Рядом есть кофейня, где с 7 утра можно выпить капучино и съесть круассан. 2 кофе и 4 круассана у нас выходило в 7 Евро. Спасибо за хорошую квартиру!
---