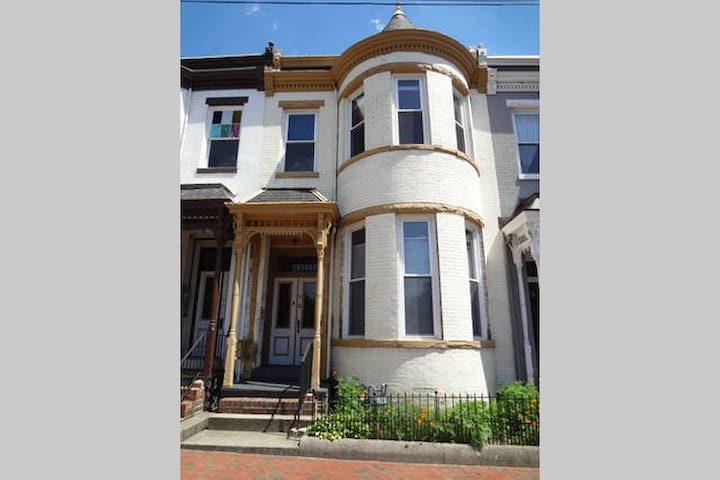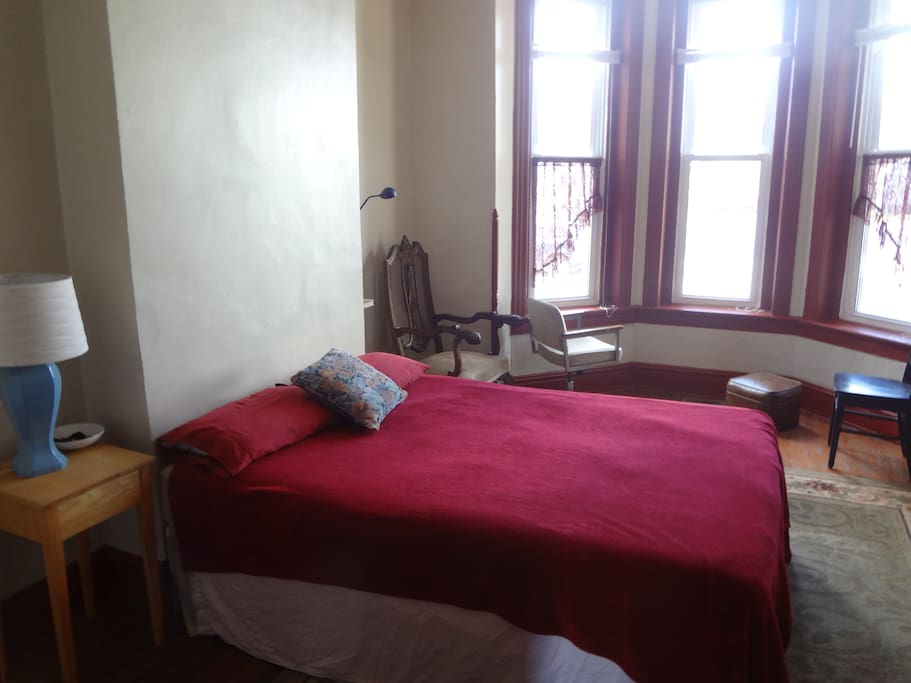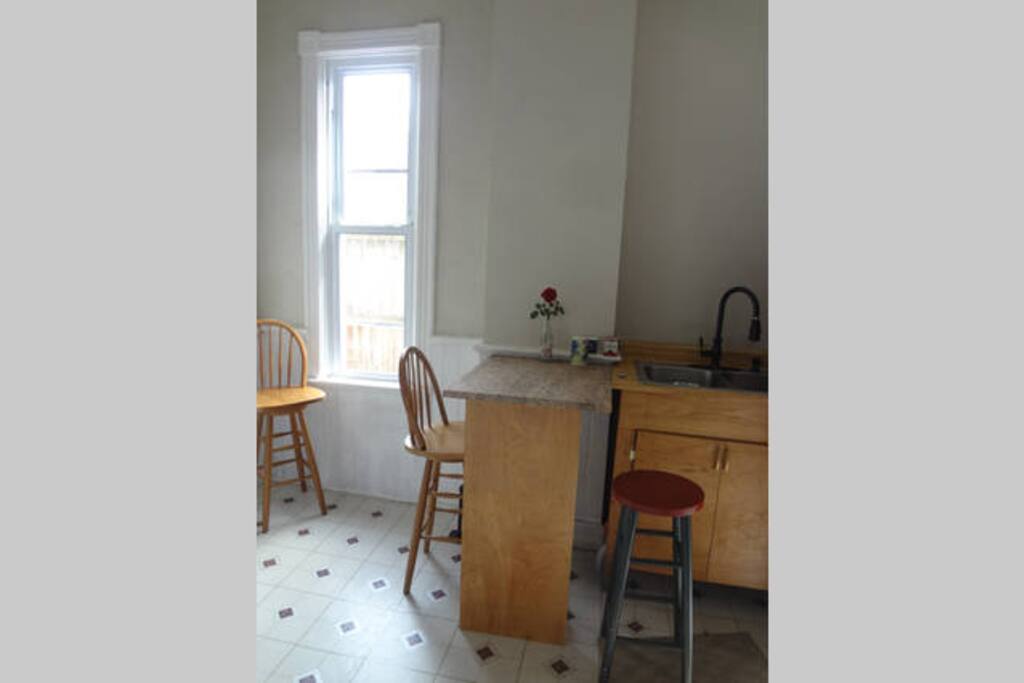 Great Location Bay Window Hilltop Comfort Downtown
Parlor of historic home, great location, spacious, 1894 enchantment, many restaurants within walking distance, plus the James River, VCU, VA Capital.
---
Chris is very friendly and his place is exactly as advertised. The room was really spacious and clean with a really comfortable bed. There is no WiFi (as advertised), but I was able to hotspot on my phone which worked well. The room I stayed in was right on the street, so I was glad I had an eye mask as the street light came through the window at night (there were no curtains at the tippity-top, might be a good thought Chris). Overall very pleasant- Chris offered me green tea upon arrival and complimentary breakfast items :)
---
Great location, but--Stairs! From the first floor, you need to climb a steep, 18 step, narrow stairway to and from the sole bathroom. If I'd known this, I would have chosen differently. I have physical issues which make stairs very difficult, and painful. To shower, you'd need to climb into and out of what probably is the original clawfoot high-sided tub. Pretty, but not practical for some. I saw nothing that mentioned either the stairs or the tub either in photos or description. Had I not had a flat tire on the way back from the event I was attending, I would have driven the 65 miles home without staying, even though it meant losing the cost. The place in general is true to the reviews that said it is 'bare bones' and not unlike a youth hostel, despite the individual rooms. This seems very much a space for young people, from the aforementioned stairs to the general vibe--but not a place to stay for anyone with mobility issues (and some young people have those too) or anyone over 50. Or maybe even over 40. There was nothing to drink from in the room or bathroom--paper cups would have been nice for toothbrushing. and there was nothing to indicate what could or could not be used in the kitchen. Overall, what I saw is what I, as a landlord, would consider 'broom clean'. The location is superb, however, and the things that I see as flaws might be appealing to others; it reminded me very much of crash pads and other places I knew and enjoyed when I was in college in the late 60s-early 70s. Chris was cordial and cheerfully gave me directions to my destination, and seems to be a good guy. But: Stairs!
---