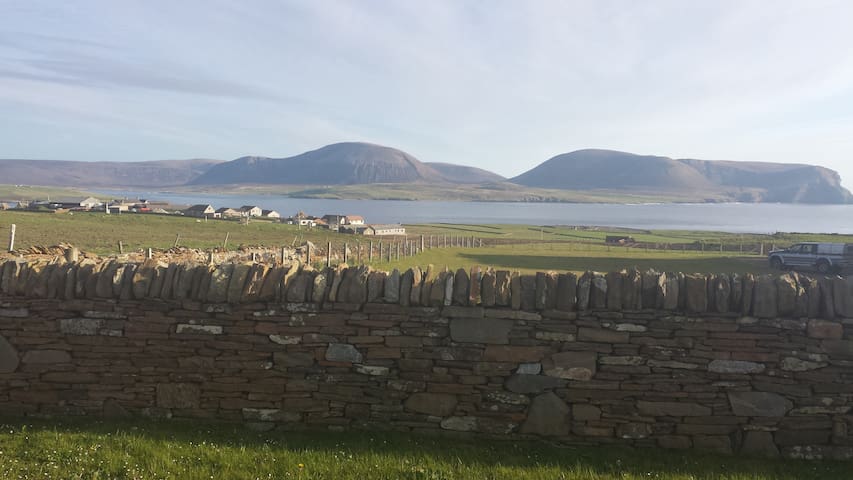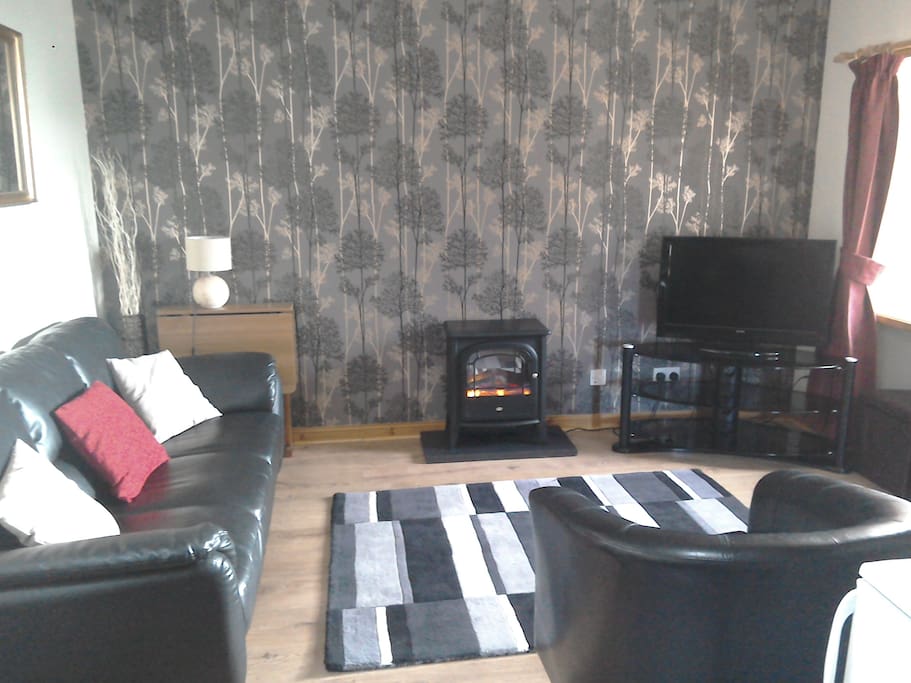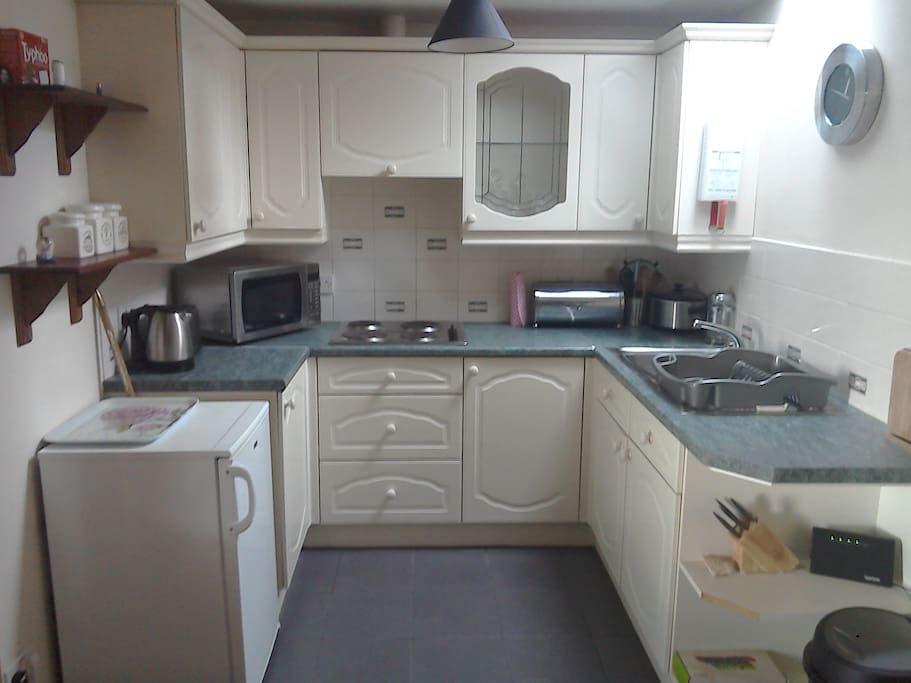 The cottage is in a quiet rural area 10 minute walk from stromness pier head.
There is panoramic views with the island of hoy and the Atlantic to the west and wild country side and farmland in the east. There is also a large mature garden with a paddock adjacent which houses some hens.
It is also well situated for walker's as in every direction is a nice walk. Weaverhall is in a beautiful secluded area but all local amenities are easily accessible.
---
Our first trip to Orkney and Weaverhall Cottage couldn't have been more perfect! We checked out the location of the cottage on (SENSITIVE CONTENTS HIDDEN) maps first which helped us get right to the door. Its such a beautiful little cozy cottage, with views across to the Island of Hoy to greet you each morning as you look out the living room window. The Cottage is well kitted out and you can be 100% self sufficient, picking up groceries from the local Co-Op (10 mins down the road), Tesco as you pass through Kirkwall, or local butchers and grocery stores in Stromness. But eating out is also great. Weaverhall is perfectly situated outside Stromness for a quick drive into town or a 10 min walk through the country. It is a very close drive to many of the Mainlands historic sights. When we come back to Orkney I wouldn't be surprised if Weaverhall was our first choice in accommodation.
---
Weaverhall Cottage is a dream come true! It is off the beaten path in a very rural setting great for privacy, quiet solitude and wonderful walks. The cottage is spotlessly clean, the wifi is great, and the accommodations are perfect! Neil and Ingrid left milk, coffee, tea and sugar for that early morning wake-up...Neil also left a very thoughtful beer for our late arrival! All in all, this is a wonderful place that we hope to return to someday soon!
---
This is a special place to stay. Stromness is amazing all on its own, and Neil's place is a wonderful hillside retreat with stunning views of the bay, a large garden with chickens and veggies, and 3 curious horses over the road. The soulful energy of this land is palpable at Neil's cottage. Neil himself is a kind man, one of those helpful, open Orcadians. He supplied us with his own freshly dug tatties and new laid eggs which were delicious. If we make it back to Orkney as we hope, we'll definitely want to stay again.
---
Amazing quiet house in a beautiful location with stunning views of Hoy. Neil provides everything you need to feel at home and is very knowledgeable about places to visit. There are some fabulous walks in all directions from the house we particularly loved the walk down to the beach and then along and into Stromness. Particularly recommend the fish mongers Jollys which is in Kirkwall on the Hatston Industrial Estate.
---