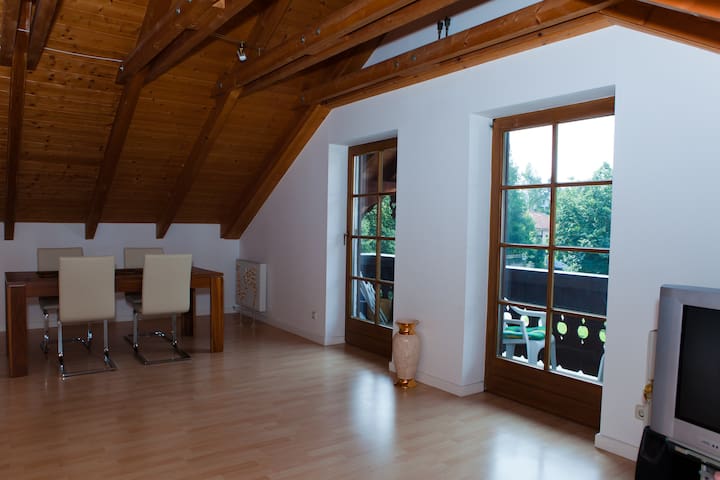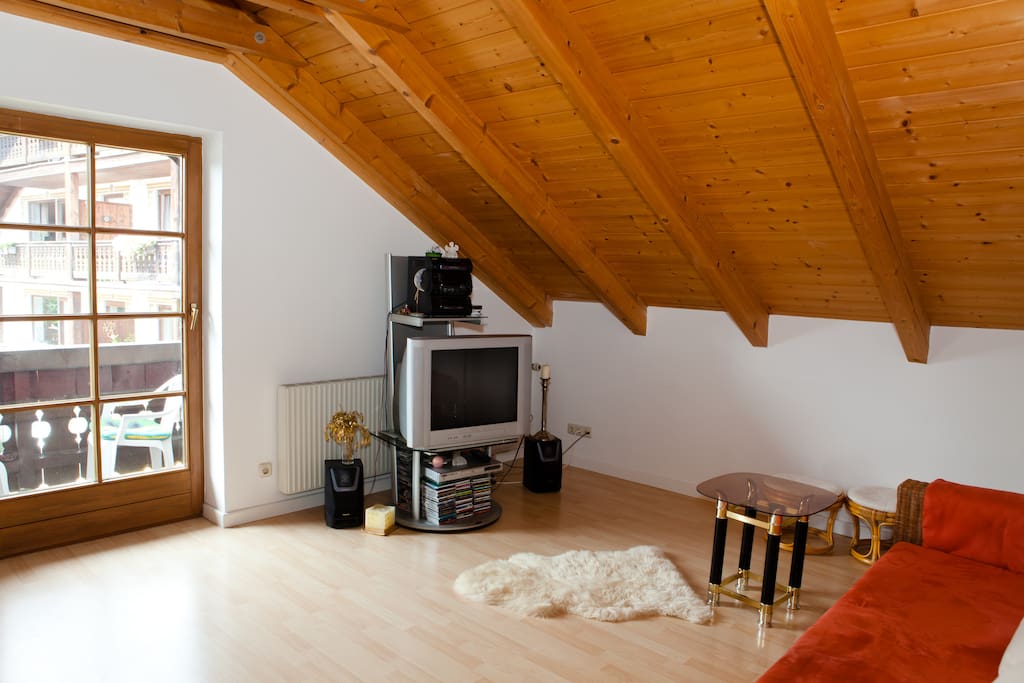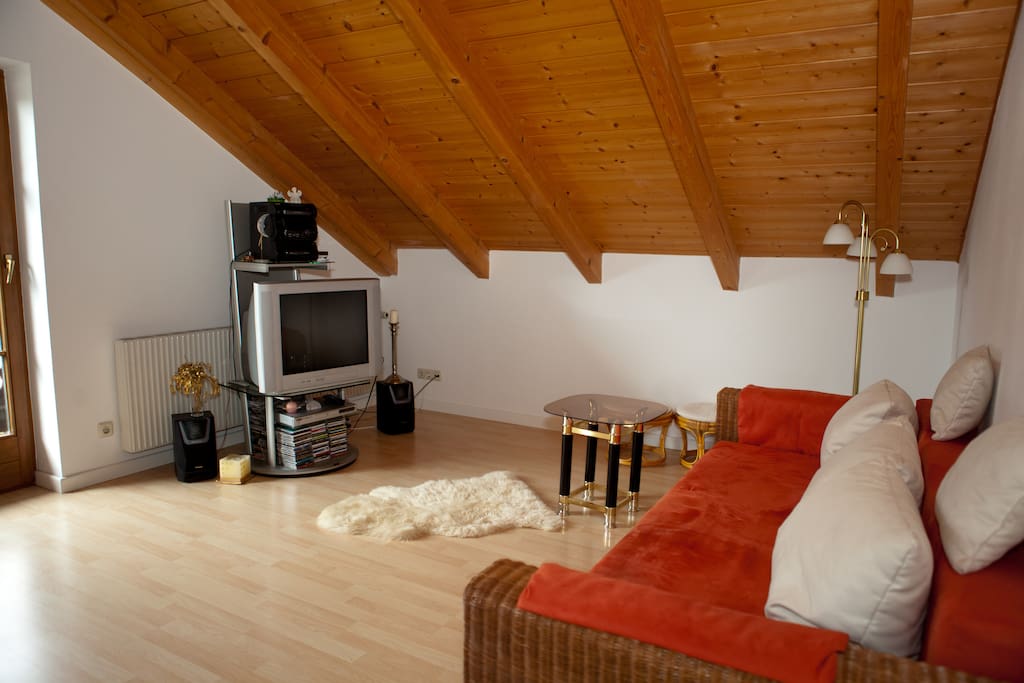 Cozy flat Munich-Grünwald, 1-5 pers
I offer you a cozy flat in the heart of Grünwald, south of Munich, for rent.
房源
Just a breath away from inner Munich, the village styled suburb "Grünwald" is located at the high ground of the Isar, the river and nature region of the beautiful south.

In my cozy three-room-flat, located in the heart of Grünwald, i have a room for rent. It is a nice and ready-furnished room (20 qm) with a good couch to sit and sleep on, tv, dinner-table, balcony etc. You are welcome also at the "Oktoberfest" during september and october.

Groups are welcome.

Bed linen, coffee machine, free parking places available.

The "Oktoberfest" takes place from 17.09. - 03.10. on a place called "Theresienwiese", which is located in the inner-city of Munich. How you get there from my house:

1. Public transport: 8 minutes to walk from my house to the tram-station "Derbolfinger Platz". Take the tram-line 25 direction to "Effner Platz". Go by tram 27 minutes to a station called "Max-Weber-Platz". Here you change the train and you go downstairs to metro. Take the metro-line "U4" in direction "Theresienwiese". After a trip of 7 minutes you arrive.

2. Taxi. Maybe you first go by public transport and back by taxi. The trip from my room to the Oktoberfest costs between 28,- and 34,- Euros.

What does public transport costs: You can have a "Streifenkarte" (strip ticket). This is a multi-journey-ticket which costs 12,- Euros. Here you can have five trips from the region i live to the inner-city or back.

If you wish to have some trips within the same day i would recommend a day ticket. For one person you can have a "Single-Tageskarte" (single day ticket), which you pay 5,40 Euros for. With that ticket one person can go by public transport (tram or metro) during one day, all trips included.

This offer you can also have for two til five people: "Partner-Tageskarte". This is a group-ticket for 9,80 (Munich inner-region).

Within the range of vision you have six restaurants (inluding the "Chang Restaurant", Grünwalds best Restaurant), the best bakery of region, two butcher shops and some other stores (e.g. flower shop, greengrocer, bank ...).
---
I came to Munich with my cousin and sister and we found Mirko's flat in Grunwald to be just perfect for our stay. The flat was very clean, spacious, had nice rooms with very comfortable beds, and a nice kitchen and bathroom for our use. Mirko was so kind as to give us very detailed directions on public transportation and which lines to use to get to the city center and the airport. We would have been lost without his generous explanations! The metros and trams were so easy to use to get to the city. As first time Germany visitors we felt Grunwald was an extremely cute city to see and this flat was a prefer accommodation. We also had amazing Bavarian food just a walk down the street from where the flat is, which came recommended by Mirko. All in all 5 stars, and I would recommend to anyone and would stay here again!!!
---
The room is larger and better than I expected. The host was very helpful and gave me much more spase than I expected. The town is one of the loveliest and so is the surrounding area. I enjoyed wading in Isar and had frequent walks to the river and in the woods. Public transportation, bus, tram and train is close. I wanted to stay more but smarter people had beaten me to it. I highly recommend it.
---
Hi! My name is Mirko, I'll be happy to meet you in my flat. I'm a lecturer and also interested in people and most of all: being a good host! So you are welcome in my flat in the south of Munich. Here we live in Grünwald, a green and high level district of the bavarian capital. My hospitable rooms are in a modern and very good shape, and I will help you to find everything you need in neighborhood.

语言:
Deutsch、English