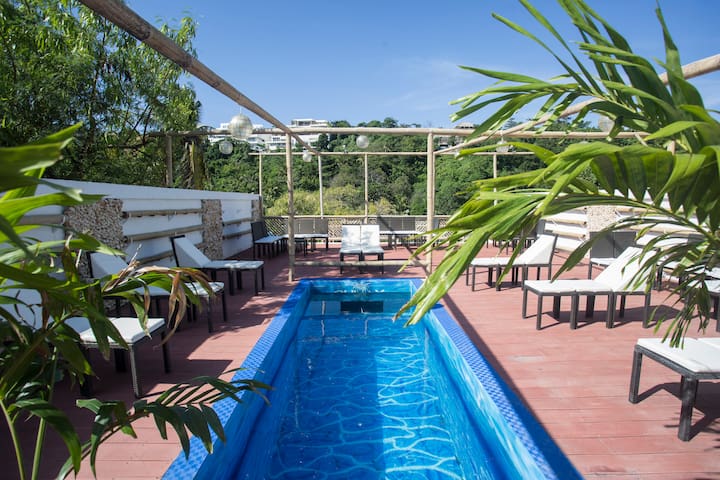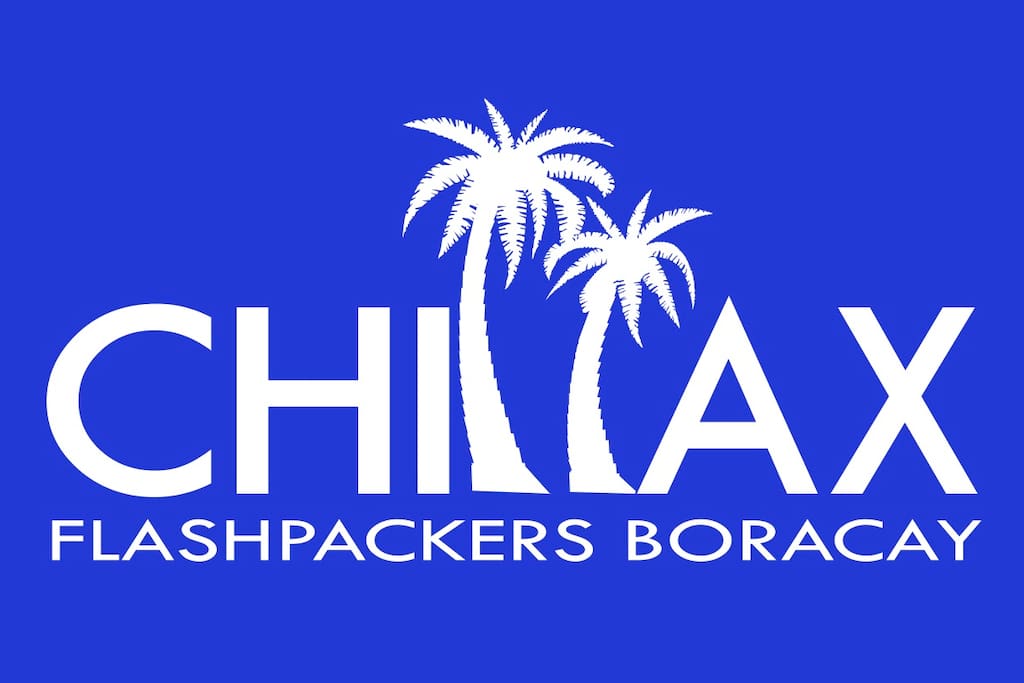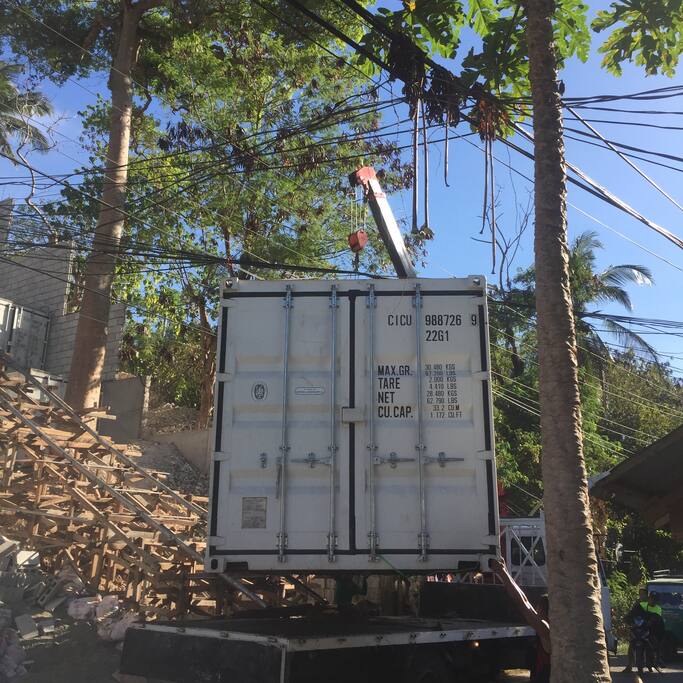 CHILLAX Flashpackers酒店位于长滩岛的Diniwid地区,距离Diniwid海滩仅有188米。 P750是我们的9间宿舍之一的一张床,包括早餐。 所有客房均设有连接浴室,阳台和空调。 公共区域包括屋顶甲板游泳,两个花园,游戏室和电影院。 CHILLAX是使用转换的海运集装箱建造的ECO酒店。 我们距离新的城市购物中心仅有300米,距离白色海滩有400米。
Set in the Diniwid area in the region of Boracay, CHILLAX Flashpackers is located just 188m from Diniwid Beach.
P750 is for a bed in one of our 9 Dorm rooms including breakfast.
All rooms have ensuite bathrooms, balcony and aircon.
Communal areas include roof deck with a swimming, two gardens, games room & cinema.
CHILLAX is an ECO Hotel built using converted Sea Containers.
We are only 300m to the new City Mall and 400m to White Beach.
房源细节
CHILLAX的设计始终牢记环境。 我们想让人兴奋,思考生态建设和生活。 我们所有在我们的集装箱运输的材料,以减少我们的碳足迹,这些都是为了建筑物而轮流起来的。 我们还用本地采购的竹子作为栏杆和格子。 我们围绕我们的树木建造,重新使用挖掘的岩石作为我们的墙壁设计,与现场的斜坡一起工作,并回收我们所有的灰色和雨水,用于我们的垂直花园。 我们正在使用我们所有裸露的外墙进行有机园艺。 然后,我们的有机水果和蔬菜将被用于我们的餐厅"CHILLGRILL"和我们的工作人员和当地的朋友。
CHILLAX was designed with the environment always in mind.
We want to get people excited and thinking about eco construction and living.
All our materials where transported in our containers, to reduce our carbon footprint, which were them upcycled for the building.
We also used locally sourced bamboo for our railings and trellises.
We built around our trees, reused the excavated rock for our wall design, worked with the slope of the site and recycle all our grey and rain water for use in our vertical wall gardens.
We are using all our bare external walls for organic gardening.
Our organic fruit and vegetables will then be used for our restaurant the "CHILLGRILL" and for our staff and local friends.
房客使用权限
CHILLAX是一个Flashpackers,这意味着我们提供比其他背包客风格的住宿更高的舒适度和便利设施。 我们是一个混合酒店/旅馆。 CHILLAX是专门建立与许多共享区域,以满足他人或获得自己的空间: - 早餐(含早餐)和套餐菜单公共晚餐 - 2个带吊床的花园区 - 带游泳池的屋顶甲板 - 游戏室 - 电影院 - 大堂区 - 免费海滩靴训练营与Legacy Gym训练师
CHILLAX is a Flashpackers which means we offer a much higher standard of comfort and amenities than other Backpacker style accommodation.
We are a hybrid Hotel / Hostel.
CHILLAX is purpose built with lots of shared areas to meet others or get your own space:
- CHILLGRILL for Breakfast (included) and set menu communal Dinner
- 2 Garden Areas with Hammocks
- Roof Deck with Swimming Pool
- Games Room
- Cinema
- Lobby area
- Free Beach Boot camp with the Legacy Gym trainers
与房客的互动
我总是在与客人聊天或保持忙碌。 如果我有空闲的时间,我可能会和我的家人和狗卡斯珀一起在风筝冲浪或在海滩上玩耍。
Im always around chatting with guests or keeping busy.
If I have any spare time I may be kitesurfing or at the beach with my family and dog Casper.
其他注意事项
为了充分利用您在长滩岛的时间,您可以参考以下提示: 钱 我不建议在长滩岛使用信用卡,因为大多数人不接受信用卡,或将收取3至4%的费用。 最好使用RCBC自动柜员机,收取标准P200的海外提款费,但最高可达P20,000。所有其他人只允许每次提款最多10万令吉。 卡利博机场,卡地克兰港或火车站1。 日常开支 午餐P250至P500 晚餐P(PHONE NUMBER HIDDEN) 喝了P1,000 + 运输P500 方向 最好的预订与我的长滩岛指南或西南旅游的门到门服务,几乎相同的做自己和更少的麻烦。 从Port到Diniwid - 在CityMall左转,CHILLAX在左边是300米。 距离长滩岛工作室50米,就在Diniwid洗衣房之前。 运输 特别分享MBike步行 Dmall P(PHONE NUMBER HIDDEN)分钟 Bolabog P(PHONE NUMBER HIDDEN)分钟 普卡P(PHONE NUMBER HIDDEN)分钟 端口P(PHONE NUMBER HIDDEN) N / A 活动 每次潜水潜水P1,800 风筝冲浪P2,100p.h。 (最佳季节是10月至5月) 岛希望P(PHONE NUMBER HIDDEN) +入场费) Ariels Point P2,500 拉链线P1,200(Walkin P2,500) 酒吧Crawl P990 最佳海滩 Diniwid 188米岛上最好的海滩游客很少 IligiIligan 4公里最适合浮潜 Newcoast 3公里最适合无人居住的海滩比巴拉望岛更好 Puka 3公里最适合岛屿氛围,椰子卖海滩小屋 Bolobog 3公里亚洲最佳风筝冲浪 车站1 500米白沙滩的最佳部分避开了人群,距离Diniwid只有200米 日落 Diniwid - Wahine吧,蜘蛛屋 车站2 - Aplaya 站3 - Asaya 香格里拉 - 昂贵但惊人,唯一真正的5 *在岛上 餐饮 Diniwid - Stella Trattoria(正宗意大利语) - 南美(早午餐视野) - 马马斯鱼屋(任何时间) - 蜘蛛屋(披萨) 站2 - 猪出去(旅行顾问#1) - Aria和Aplaya(真棒比萨) - 2个棕色男孩(Awesome汉堡包) 站3 - Palpatri(最佳菲律宾食物) Bolabog - 十一岁(极好的味道和价值) 适用范围: 星期二,星期四和星期六上午08时15分,我们在白沙滩上提供免费的沙滩靴子课程。 查看(SENSITIVE CONTENTS HIDDEN)页面上的照片。 派对 (URL HIDDEN) 站2是动作的地方。 BomBom吧 - 7:00至10:00 pm大现场音乐 疯猴 - 8:00至12:00 am背包客疯狂 退房酒吧 - 11:00至凌晨1:00很棒的曲调和便宜的饮料 史诗 - 12:00至凌晨4:00适当的棍棒 区域51 - 上午1:00至6:00满月和黑月亮 Wahine - 星期天下午4:00周日Diniwid海滩 紧急情况 警察+(PHONE NUMBER HIDDEN) 救护车+(PHONE NUMBER HIDDEN) 医院+(PHONE NUMBER HIDDEN) 门房 食客上午8时至晚上(PHONE NUMBER HIDDEN) 约翰保罗8:00 pm至8:00 am((PHONE NUMBER HIDDEN) 如果您有任何疑问,可随时致电或给我发信 担 +(PHONE NUMBER HIDDEN)
To help make the most of your time in Boracay here are some tips for your reference:
MONEY
I don't recommend using Credit Cards in Boracay as most wont accept them or will charge 3 to 4% fee.
Best to use RCBC ATM's who charge the standard P200 for overseas withdrawal fee but allow up to P20,000. All the others only allow P10,000 maximum per withdrawal.
ATM at Kalibo Airport, Caticlan Port or Station 1.
DAILY BUDGET
Lunc(URL HIDDEN) P250 to P500
Dinne(URL HIDDEN)P500 to P1,000
Drinkin(URL HIDDEN) P1,000+
Transport P500
DIRECTIONS
Best to book with My Boracay Guide or South West Tours for a Door to Door service which costs almost the same as doing it yourself and much less hassle.
Travel from Port to Diniwid - turn left at CityMall and CHILLAX is 300m on the left.
50m past Boracay Studios and just before Diniwid Laundry.
TRANSPOR(URL HIDDEN)Special Shared MBike Walk
Dmall P150 P20 P50 25min
Bolabog P150 P20 P50 35min
Puka P150 P20 P50 45min
Por(URL HIDDEN)P180 P35 P100 N/A
ACTIVITIES
Divin(URL HIDDEN)P1,800 per dive
Kitesurfing P2,100p.h. (Best season is Oct to May)
Island Hoping P(PHONE NUMBER HIDDEN) + entry fees)
Ariels Point P2,500
Zip Lin(URL HIDDEN)P1,200 (Walkin P2,500)
Pub Craw(URL HIDDEN)P990
BEST BEACHES
Diniwid 188m Best Beach on the island with very few tourists
IligiIligan 4km Best for Snorkeling
Newcoast 3km Best for uninhabited beaches better than Palawan
Puk(URL HIDDEN) 3km Best for island vibe with coconut selling beach shack(URL HIDDEN)Bolobog 3km Best Kitesurfing in Asia
Station 1 500m Best part of White Beach avoid the crowds & only 200m from Diniwid
SUNSET
Diniwid - Wahine Bar, Spiderhouse
Station 2 - Aplaya
Station 3 - Asaya
Shangri La - Expensive but amazing and the only real 5* on the Island
FOOD
Diniwid - Stella Trattoria (Authentic Italian)(URL HIDDEN)Nami (Brunch for the view(URL HIDDEN)Mamas Fish House (anytime(URL HIDDEN)Spiderhouse (Pizza)
Station 2 - Pig Out (#1 on Trip Advisor)(URL HIDDEN)Aria and Aplaya (awesome Pizza(URL HIDDEN)Brown Boys (Awesome Burgers)
Station 3 - Palpatri (Best Filapino Food)
Bolabog - Eleventeen (great flavour and value)
FITNESS:
We have a free Beach Bootcamp class on White Beach every Tuesday, Thursday and Saturday at 08:15am.
See photos on the (SENSITIVE CONTENTS HIDDEN) page.
PARTY
(URL HIDDEN)
Station 2 is where the action is.
BomBom Bar - 7:00 till 10:00pm Great live Music
Mad Monkey - 8:00 till 12:00am Backpacker madness
Exit Ba(URL HIDDEN) - 11:00 till 1:00am Good tunes and cheap drinks
Epi(URL HIDDEN) - 12:00 till 4:00am Proper clubbing
Area 5(URL HIDDEN) - 1:00am till 6:00am Full Moon and Black Moon
Wahin(URL HIDDEN)4:00pm Sunday Sounds on Sunday Diniwid Beach
EMERGENCY
Polic(URL HIDDEN) +(PHONE NUMBER HIDDEN)
Ambulance +(PHONE NUMBER HIDDEN)
Hospital +(PHONE NUMBER HIDDEN)
CONCIERGE
Eume(URL HIDDEN) 8:00am to 8:00pm ((PHONE NUMBER HIDDEN)
John Paul 8:00pm to 8:00am ((PHONE NUMBER HIDDEN)
If you have any queries you can call or messenger me anytime
Dan
+(PHONE NUMBER HIDDEN)
- All children must be supervised at the swimming pool
- No smoking in guest rooms, but allowed in outdoor areas
- Respect all other guests and locals
Really nice place i love it! (it's quite a new hostel), the host attended me with a welcome drink, tranquil, the room and bathroom is super clean and the staff are kind too. It's just a bit far (15 - 20 min walking distance) if you like to stay at Station 1 / 2 till late night. But still, recommend to stay here!
---
The perfect place to explore the Diniwid and Puka beach in Boracay island! And if may meet great bunch of people here. This trip for me was supposed to be so relaxed so if you want to spend your own time in not crowed place in Boracay, then CHILLAX is the right and perfect place to stay longer. You can just walk to the diniwid beach in 5 minutes and enjoy walking by the seaside to the station 2 which is called White beach. There are local philippino's restaurants near by and the new city mall is also just about 10 minutes walk from Chillax. Chillax staffs were very helpful and kind! They were so friendly! I was so happy to meet so great and nice people here! Their Accommodation was very stylish and clean so no need to worry about all the facilities. Especially the shower heads was working so well!(Some of you would understand what I mean hahahah) And I loved both breakfast and dinner at the dining restaurant. One point, hope you guys could arrange some white wine for wine lovers ;) Only three nights in Chillax, but I got the best memories here. Thank you so much! I look forward to stay here again near future. :)
---