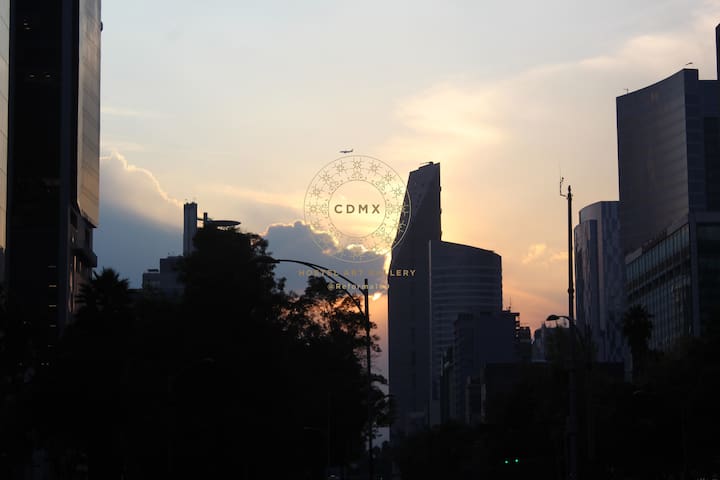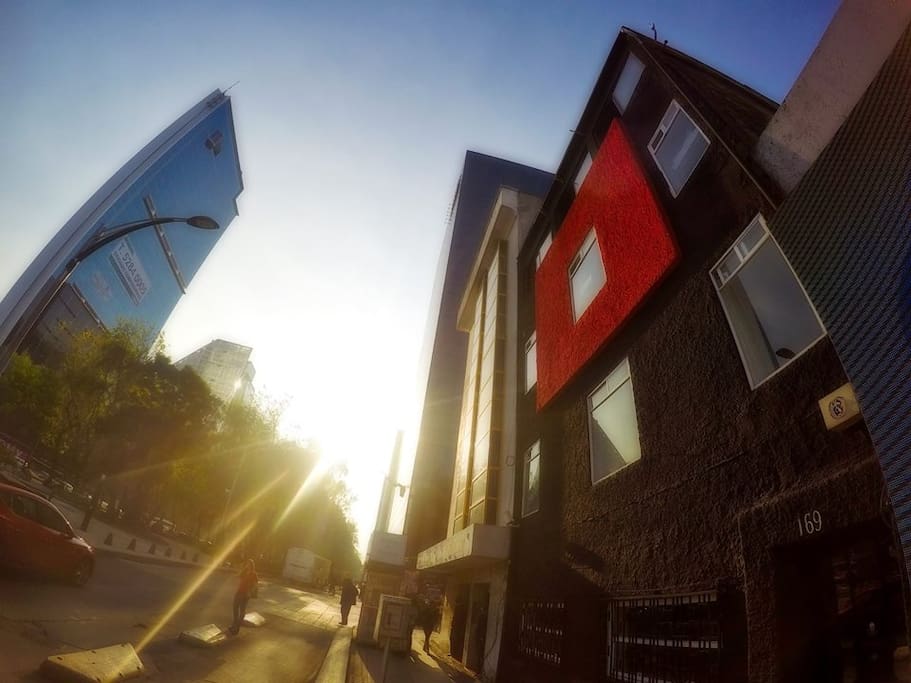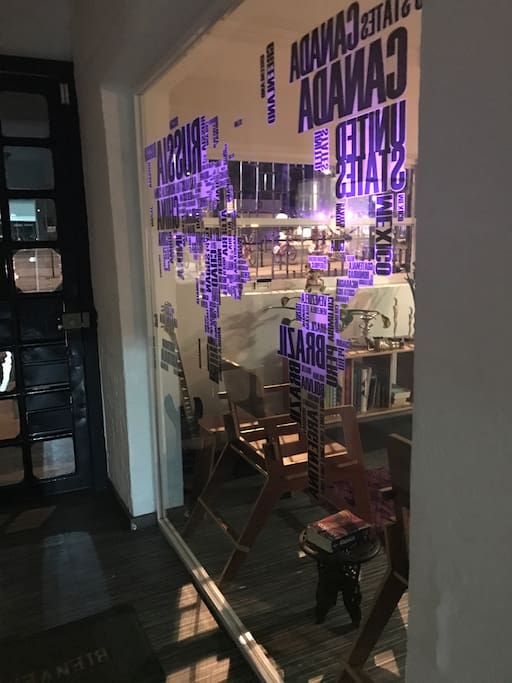 Nice Private Room at Hostel in Paseo de la Reforma
Nice Private Room at Hostel in Paseo de la Reforma
Enjoy your stay in privacy in the atmosphere of a Hostel in Paseo de la Reforma.
---
---
---
Favor de mantener silencio entre semana después de las 23:00 y hasta las 8:00 am.
---
---
---
---
I don't enjoy writing negative reviews and every other review I've submitted on this site (of which there are many in different countries and in Mexico City) has been positive. I cannot in good conscience reccomend this hostel to anyone, though. My experience was the worst I have had with an Airbnb in my many times using the site. The room is as small as a normal sized closet. It barely fit my backpack, and only extends about 2 feet past the mattress to the door (it is as wide as a twin sized bed). I had to squeeze against the bed to even open the door, and I am not a large person. There was absolutely no space to unpack or put my clothes/toiletries/towel anywhere. There was one window but no fan, which made sleeping very hot/uncomfortable/stuffy. The shared bathrooms ran out of toilet paper and were frequently occupied, indicating a need for more bathrooms relative to the number of occupants. There is a serious ant infestation. My friend bought me a box of macarons. I did not even open the box and woke up the next morning to discover ants everywhere. I was covered in ants, as were all of my belongings and the macarons my friend had bought me (I'm talking hundreds and hundreds of ants). My first night, I came back home and my phone unexpectedly died as I had been out for a long time. They do not give you a key to enter the hostel, but insist that there is 24 hour reception to open it. That night, they put a paper sign out saying that the door bell wasn't working and to call a Mexican number to get in. Since my phone was dead, I nearly got locked out and had to resort to banging loudly on the door for 10 minutes, which woke up a guest at the hostel who called the number for me, allowing me to get in. The experience was so bad that two of the three nights I paid for and reserved I didn't end up spending at the hostel. I could only handle one night. At almost 30 dollars a night, there are infinitely better options located closer to the metro. If this listing were 10 dollars per night, it might be reasonable to overlook some of its flaws. But it is incredibly pricey for what you get, and, in my opinion, not worth it.
Cameron, I'm very sorry for each of the situations you're telling me about. The place we have always had perfectly clean, we have fumigation programs twice a month, so I do not understand where the ants came from. We have always had 24 hour reception and this is the first time I receive a complaint that they did not open and there was a sign to call a phone. In my name and the hostel I ask you for an ample apology.
---