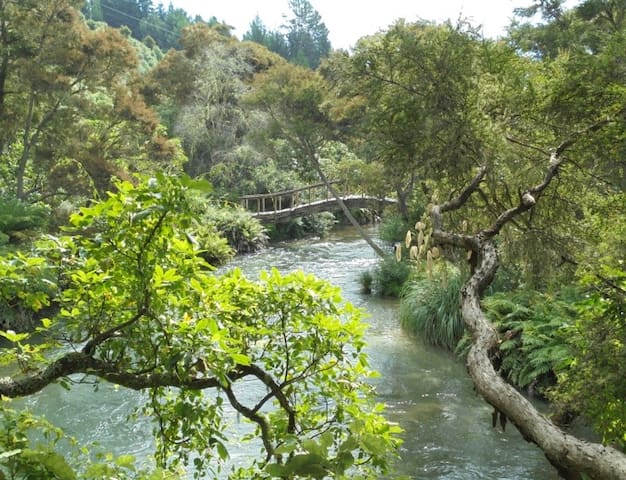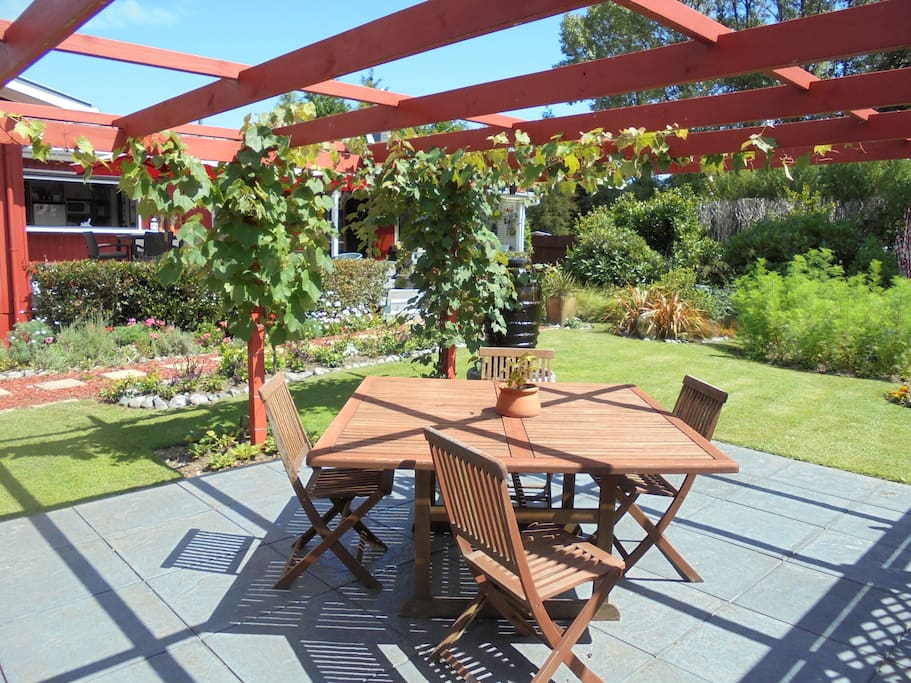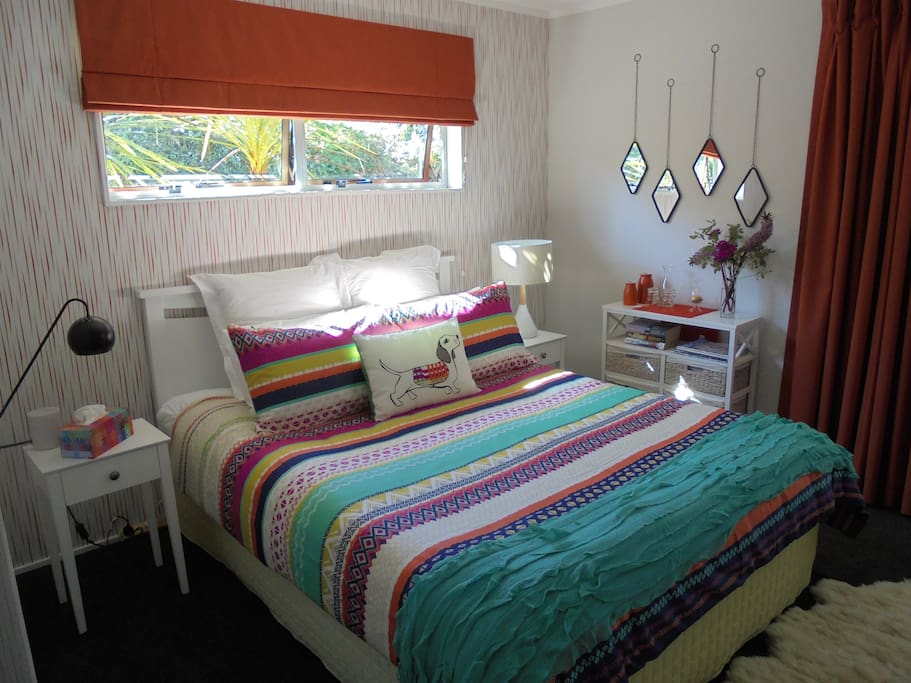 The 1970's cottage is recently renovated and is very welcoming, warm and cosy set in a beautiful garden surrounding the house. The cottage sits between Lake Taupo and the world famous Waitahanui River, renowned for its trout fishing. The property is also approximately a 50 minute drive from the Tongariro Crossing which is rated as one of the world's best one day walks.
---
Great place with a very relaxing atmosphere. We enjoyed the excellent dinner and desert that Penelope prepared for us ($40/pp). Very comfortable bed and wish we could have stayed longer but were on a mission to get to the South Island before it for was too cold. You will enjoy Penelope and if you are lucky you will get to meet her son. Stay here!
---
What a fantastic stay with Penelope. Her home is a beautiful sanctuary. There is a beautiful river just 2 min away, that Penelope walked us to- we could have spent all day there - next time we'll bring fishing rods. Penelope is a wonderful hostess - knowledgeable, kind, generous, and thoughtful. Every detail was taken care of. We ordered the dinner - which you definitely should do - it's a bargain for the deliciousness you will experience. And then our breakfast - was equally fantastic - but we were too full from dinner and dessert to take it all in. We only stayed one night - but wish we had stayed much longer. You are truly lucky if you get to stay here!
Thank you Peter for your review and so very pleased to hear I met all your needs. Your enthusiasm over dinner was so rewarding, however, I am making changes to breakfast....Eggs Benedict, lighter and fresher after a traditional Kiwi meal the night before. I agree with you that one night is really not enough to take everything in, especially the wonderful New Zealand river/forest walk...two nights is really a better idea, with perhaps a meal at one of our many restaurants in Taupo on the second night. Once I build up custom I will provide a rod for the keen anglers as the Waitahanui River is laden with trout. Come again, I just so enjoyed hearing about your State in the USA, but not enough time to learn enough!
---
Quails Calling Nestling is one of those outstanding Airbnb encounters that will stay with you for a long time - a five star experience. Penelope is an exceptional hostess who attends to every detail to make you feel welcome and special, yet is also open, relaxed and fun. My husband and I enjoyed our conversations with Penelope. The house is situated around 10 minutes out of Taupo in a quiet, pretty street just a short walk away from the lake and the most glorious river! Her profile photos don't lie – this is a beautifully presented and comfortable home in a glorious garden setting. Our bedroom and private bathroom were nicely decorated providing a feeling of luxury while still being warm and homely. We appreciated the small touches like the chocolates, water by the bed, the additional towels, the lovely bedding. Guests are invited to share the many outdoor living spaces as well as the dining and lounge area. Sitting on the deck and looking at the garden was a treat in itself. Penelope is a great cook and offers a roast dinner for an additional cost. I am so glad we decided to take up this offer after a long drive because it was like arriving at old friend's home for a wonderful dinner party. It was lovely to meet Penelope's son James too. We didn't realise she also offered a fully cooked breakfast and were overwhelmed with the very yummy, multi course breakfast served so wonderfully in her lovely dining room. Again, every detail attended to. As special as the house and hospitality is – the nearby river was the ultimate treat. A very short walk down the road lands you next to this beautiful, quiet and magical setting. We spent hours exploring the river and its surrounding forests through the walking track. Although the fresh, clear and clean water is freezing it is irresistible and we had to jump in! You could take a picnic and set up for a day down there with only the odd trout fisherman intercepting your serenity and privacy. There is so much to see within walking distance but the Lake Taupo region also has endless natural delights too. We had a wonderful couple of days and hope to be back very soon. Thank you Penelope!!!
Thank you Libby for the wonderful feedback. It was an absolute pleasure to have you and your husband stay. All the attention given would be what I would expect if and when I stay at an Airbnb....treat others how you like to be treated yourself is my life motto. I am so pleased you have commented on the river and bush behind my property, it really is paradise and mostly a well kept secret as very few people seem to know it exists. I look forward to your return, don't leave it too long!
---
I love to travel, garden and cook. I live in a beautiful unique part of New Zealand in a quiet, leafy district just outside of CBD Taupo. I love to walk up the river behind my home by the Waitahanui River enjoying many species of native birds and observing the trout. If I was to have a motto it would be "To treat others like I like to be treated myself". I enjoy reading and a variety of music. Having guests stay is a pleasure!