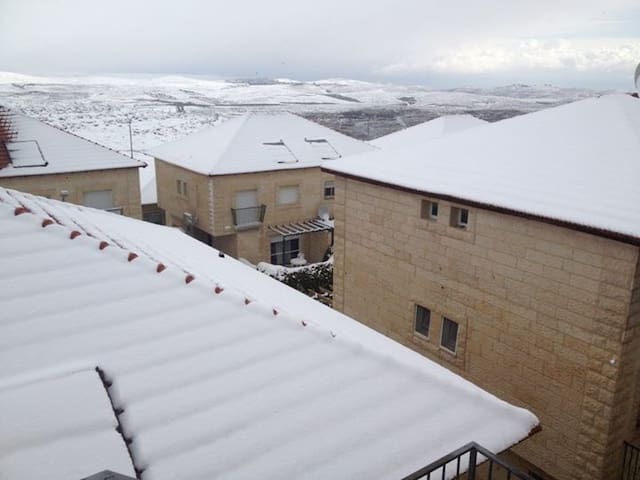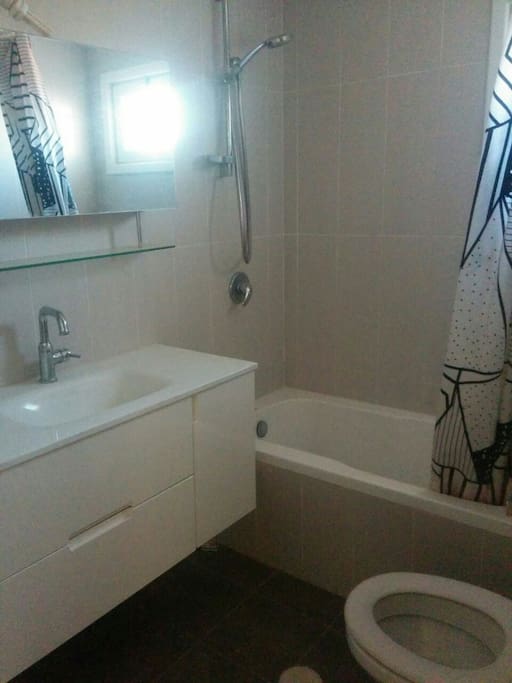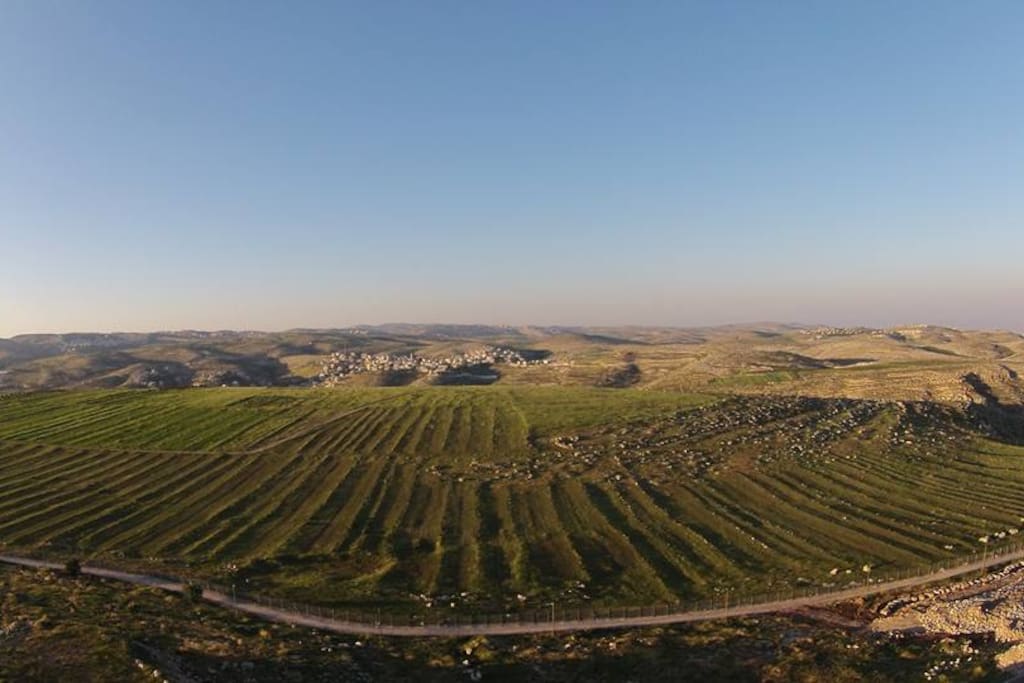 Adam - Geva Binyamin - Village 3 km from Jerusalem
3 bedrooms on 2 levels (floors).
I stayed for a week with David in Geva Binyamin in June 2017. The town is relatively small, family-friendly, and very safe. Kids can run around in the streets with no worries at all. The apartment was located a short walk from two mini-markets and a small pizza restaurant, but I did most of my shopping in Jerusalem. It was easy to get there with a rental car, but there are buses too. I was driving my car on the Sabbath, but some people were looking strangely at me, as many people in the area observe the Sabbath. The apartment is located on the third floor, and the access is via outdoor stairs. It's not good for wheelchair users or people with other mobility problems, such as crutches, and probably not for elderly people. From the top of the stairs, there are great views towards the north and east. I had no problems seeing the Jordan Valley, and on a clear night, I could even see all the lights of Amman on the other side of the valley. From other places in the village, you can look towards Jerusalem in the south. When entering the apartment, you first come into the combined living room/kitchen. There was a stove and a fridge/freezer there, but no micro wave. There was basic kitchen equipment. There were two good bedrooms with a double bed in each room, plus a baby bed in one room. There was also a loft with additional sleeping possibilities. You could probably sleep 5-7 people in the apartment, although the living room would feel small for such a big party. The bathroom was great, with a toilet and a bathtub in the same room. There was no washing machine, but the owners helped us with doing our laundry, and that was great! In the living room, we could watch Netflix via the wifi (although not always in HD quality), but in the bedrooms the wifi did not work at all. By car, it's around 10 minutes to the outskirts of Jerusalem, from where you can get the light rail to the center. It takes at least 20 minutes by car to the center of Jerusalem, but probably more, depending on traffic. Jericho and the Dead Sea are only 25 minutes away. It took us 45 minutes to drive to the airport early in the morning, before the traffic jams started building up. All in all, a great place to stay for a family!
---
This is very safe (with 24/7 guard) settlement near Jerusalem, with very beautiful landscape and a lot of trails for sightseeing. There is an option t…
Public transportation is 50 meters from home, the bus is every 20-30 minutes depending on times of the day.