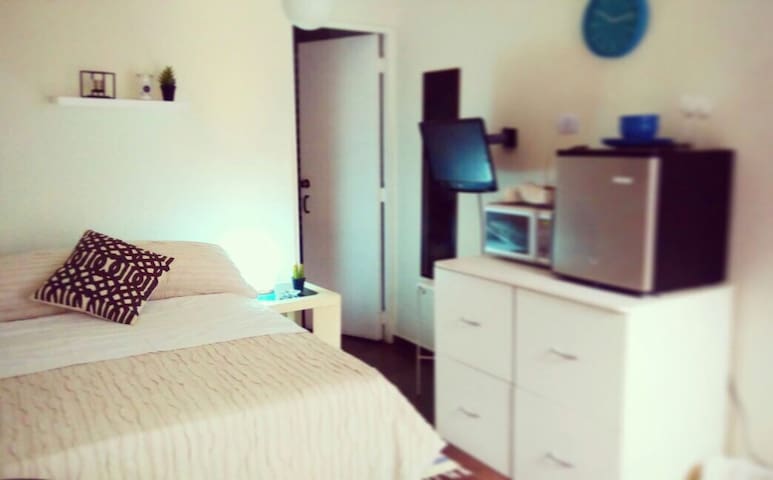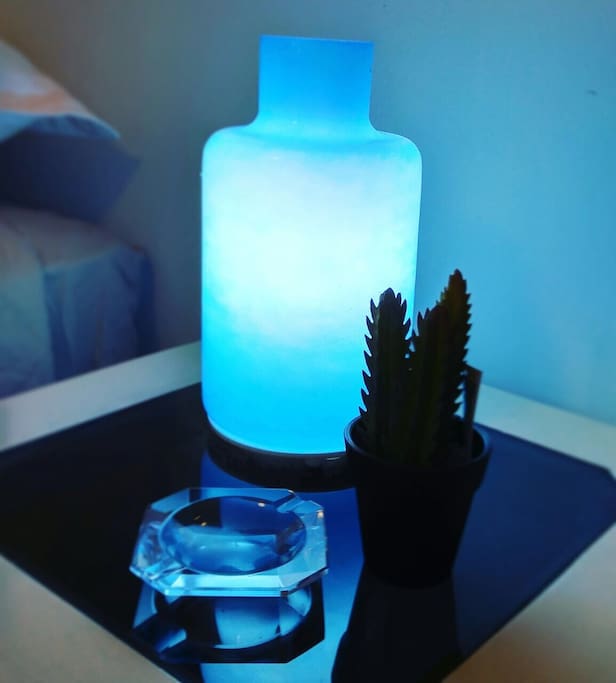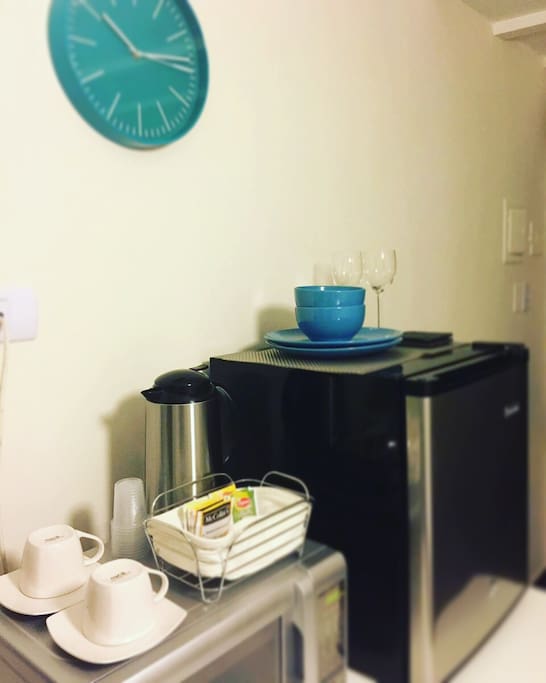 CLEAN PRIVATE STUDIO IN EXCLUSIVE AREA, CLOSE TO MAIN AVENUE BANKS RESTAURANTS PUBLIC TRANSPORTATION HAIR SALON, 5 MINUTES AWAY FROM MIRAFLORES AREA VERY QUIET AND SAFE/STUDIO PRIVADO LIMPIO EN EXCLUSIVA ZONA, CERCA A BANCOS RESTAURANTES TRASPORTE PÚBLICO A 5 MINUTOS DE MIRAFLORES AREA TRANQUILA Y SEGURA.
房源细节
Independent, cozy, CLEAN and beautiful in San Isidro, the most exclusive area in Lima.
The studio hasTV, cable HD channels, internet, fridge, microwave and more.
Perfect place to stay.
房客使用权限
TV, CABLE HD CHANNELS, INTERNET, FRIDGE, MICROWAVE, DISHES, SILVER PLATED, DINNING AREA, HOT WATER, CLOSETS, TOWELS, CLEAN SHEETS.
Cute looking place however it has a moldy and strong sewer smell coming from the bathroom that was very uncomfortable. I stayed for 6 days total and was given one roll of toilet paper, no soap to shower with and one shampoo packet. Because she lists she provides that I didn't pack that and when I mentioned it she said, "we are not a hotel and don't provide that". It took two days to get extras from her. She mentions that there is a doorman and counting on that I didn't feel the need to report on an exact time of arrival but there isn't one for this location and it got annoying how often she asked to know an exact time of arrival. When traffic is as crazy as it is in Lima, an exact time of arrival is hard to figure out. MariaJose is not in town and has her brother and an elderly man run the place and they don't seem to communicate between themselves. The moment I arrived for my second stay (1 night) her brother asked me what time I was checking out (I hadn't even put my suitcase down) within an hour, she then texted me to ask me, and the elderly man rang the very loud doorbell close to midnight -woke us up to with a scare of a lifetime, to ask me, again, what time I was checking out. I felt like my stay was not convenient for them and they were eager for me to check out. If there is a check out time listed, I think the host is to assume we will leave by that time and asking for an exact time only makes the guest feel unwelcome. Heating is listed as provided but there is no heating and when I requested one, I got extra blankets that were not clean and carried a smell. The door can't be fully open so you have to push yourself through the crack that you manage to open. The house next to this room is used to host other guests so you can hear them dragging suitcases in and out early morning and conversations by the door. If those things don't bother it's a great place to stay.
Lucy is not honest, i tell her that i had medical issues so i have to travel urgently but obviously she didn't understand, i didn't say ehat she put about the hotel, i said that i al ways put some of each thing but not for every day because she ask things every (URL HIDDEN) brother who is helping me was waiting for her since 3 pm she daid my flight is delayed im there like 5 pm or 6 pm then i asked her again and she said can i go to dinner? I said yes go and then she just came with a car and she write me where do i supose to left mi car??? She is very lovely how you see!! So welcome her!!
---
This compact, perfect, well-managed place is in a great part of quiet San Isidro. There is a great coffee shop with awesome WiFi two streets away. There are local cevicherias and restaurants nearby together with banks and other services travelers need. Super convenient. The unit is quiet and completely kitted out at a high taste level. You should really want to stay here. Or, think this owner has additional, similar properties that many will want to know about. Five stars!
---
Maria Jose was very helpful and the communication is efficient. The location is great within walking distance to San Isidro's financial area. The neighborhood is quite and it feels safe. Nice residential area. I had a lot of things to get done in Miraflores and San Isidro so the location was perfect.
---
MariaJose's place is hands down the best place in San Isidro! We had stayed at MariaJose's place before and it was a great experience! The person who helps her with the place Don Antonio was very nice and friendly and helped us out during our stay! Overall if your traveling to Lima and need a very secure nice place MariaJose's is highly recommended!
---