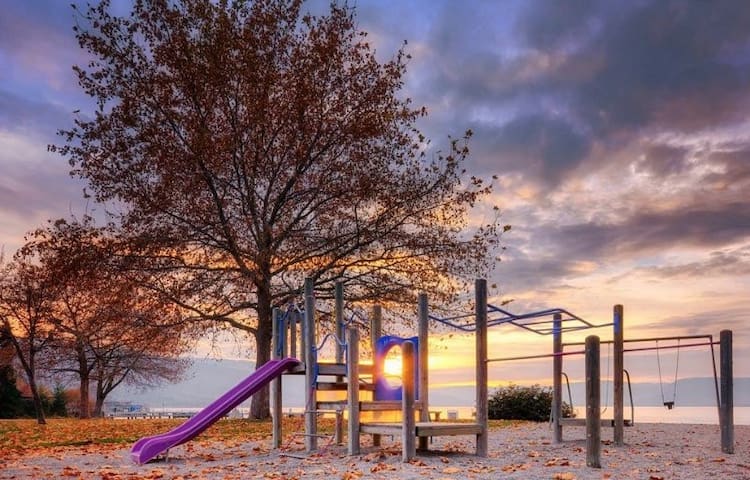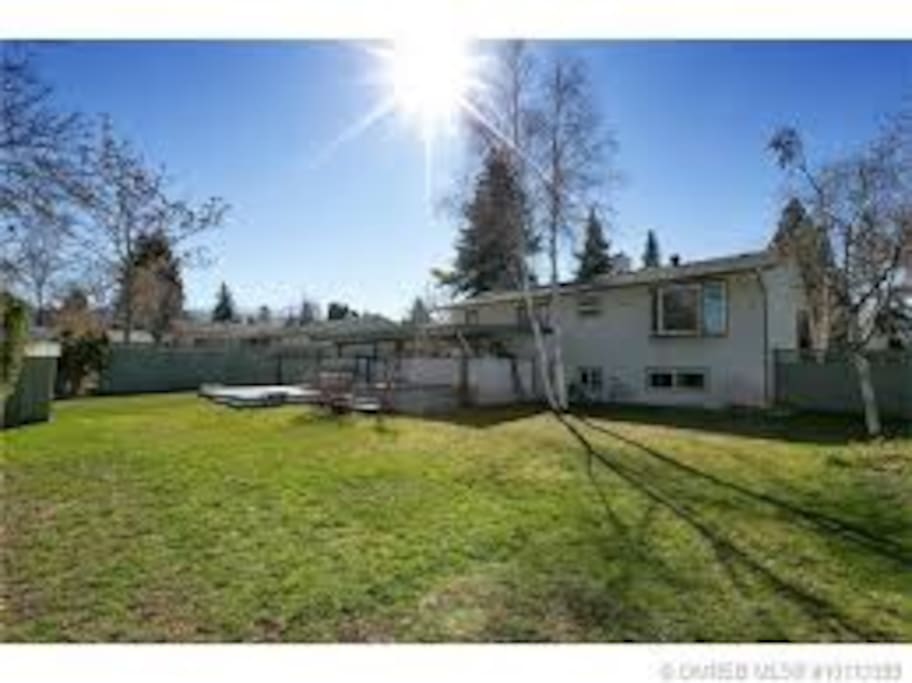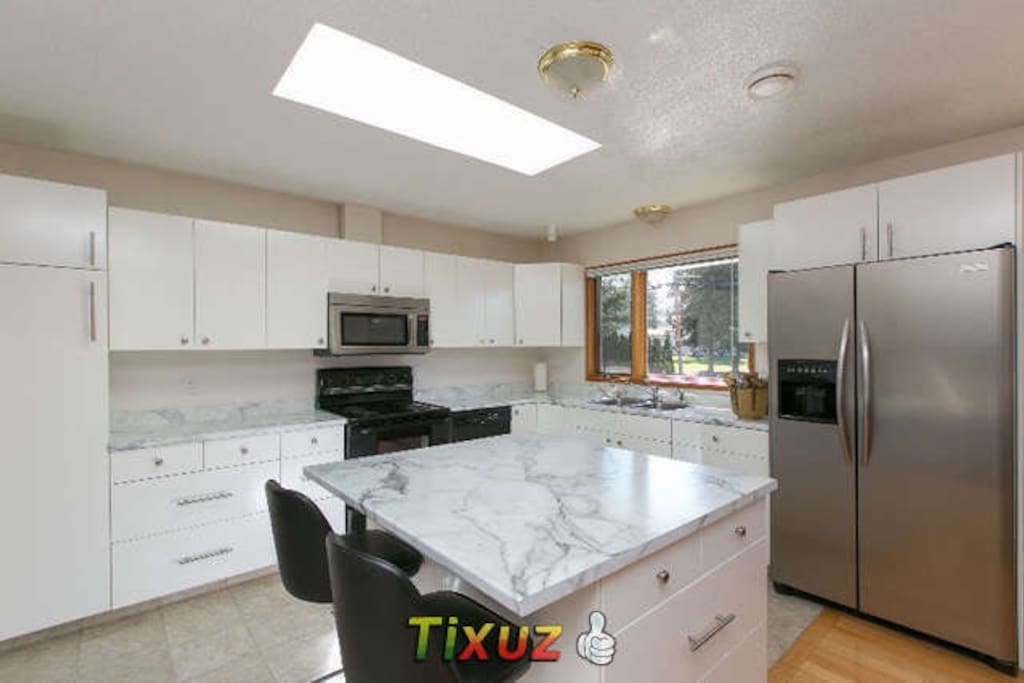 Perfect for families and fun! Pool, hot tub and ice rink depending on the season. 4 bedrooms with king, queen, twin, bunk beds and a crib. 2 full bathrooms over two floors. Just off the water and a 5-minute walk to Sarsons beach, it's a quick hop to top wineries in the Lakeshore region. Enjoy our family's home and all that the Okanagan has to offer but don't break the bank!
房源细节
This is a full house a few houses from the lake with a front and back yard. A two car garage and oversized u-shaped driveway make for enough room for a trailer or RV and family and friends. Inside the door opens into a completely open living space combining living, dining, and kitchen with a private master bedroom, full bathroom, and second bedroom towards the back. Downstairs is a full laundry, a living room and a play room. Down the hall downstairs are a full bath with a shower, one bedroom with a queen bed, and another with a convertible couch to queen bed.
房客使用权限
You'll have your run of the place including all spaces and amenities.
与房客的互动
As much as guests would like. Always available if needed.
Kemp's family home is in a very nice, quiet neighborhood. We were 5 friends staying in Kelowna for the long weekend. The house was spacious and comfortable enough for all of us to have our own space/privacy, yet cozy to spend time together around the kitchen table and the living room couch. It was also nice to know that Kemp was readily available by phone/text if we needed anything.
---
Overall, great place to stay in Kelowna. We had a large party and Kemp accommodated us by allowing extra people to stay there. Appreciated that! We didn't realize prior to booking that this is a place that is lived in until after booking it, which became more evident when we arrived. That said, it didn't get in the way of us having a great time in Kelowna. Thanks for everything Kemp!
---
We stayed at's Kemp's house over July long and had a wonderful experience. Would not hesitate to recommend to friends! We already knew (based on other reviews) that this was the home where he and his family actually lived, so of course their personal items were around. That did not bother us at all and was more than made up for by the fact that the house was much larger than we had imagined. The only thing that would have helped a bit would have been if a kitchen cupboard was left empty for guests food items, but we brought our own bin so we were fine. The house was great for a fairly large group (8 adults!) and had an open kitchen and living room and a large back yard with a hot tub and an above ground pool. Along with the AC, that pool definitely ended up being an amazing bonus in the 33 C weather. I can only speak for the bedroom I slept in, which was downstairs, but it was comfortable and quiet. No one else complained at all about sleeping arrangements so I think they were all good. The shower downstairs is serviceable but a bit tiny / awkward. The neighborhood is absolutely wonderful and I went for a couple morning runs up the hill and couldn't have asked for better views. Cabs downtown cost about $30. This was a bit more than expected but perhaps this was related to it being a holiday weekend or perhaps cabs are just more expensive in Kelowna. All in all great value for the money and hands down 100% better than staying in a hotel!!!
Thank you, Colleen! We really appreciate your amazing feedback. We've freed up a bunch of space for guests items in the kitchen and bedrooms based on your feedback. We'll have to see what we can do with the shower downstairs. Thanks again for staying with us. So glad you enjoyed your time in Kelowna. It can be a haul to downtown from here and I feel the same way about the cabs here. Uber can't come soon enough!
---
Family friendly lived in house. Literally just a hop and skip to the lake. The pictures are exactly what the place looks like with the exception of their things in the house as it is lived in. The back yard and patio deck are nice. the hot tub is new and lovely. the pool is big and above ground. the bonus is the fire pit. TV but not working. Close to the Main Street area about 10min by car. This is a family vacation house with all the amenities for the kids in Kelowna. Thanks for a good weekend.
Thanks for letting us know. While we can't remove everything we're there specific things we could have done with our stuff to make it more appealing? Clear a few drawers for you? Apologies for the trouble with the TV. We use our PlayStation and streaming services like Netflix so I'll create some instructions for future renters. Glad you used and enjoyed the fire pit!
---