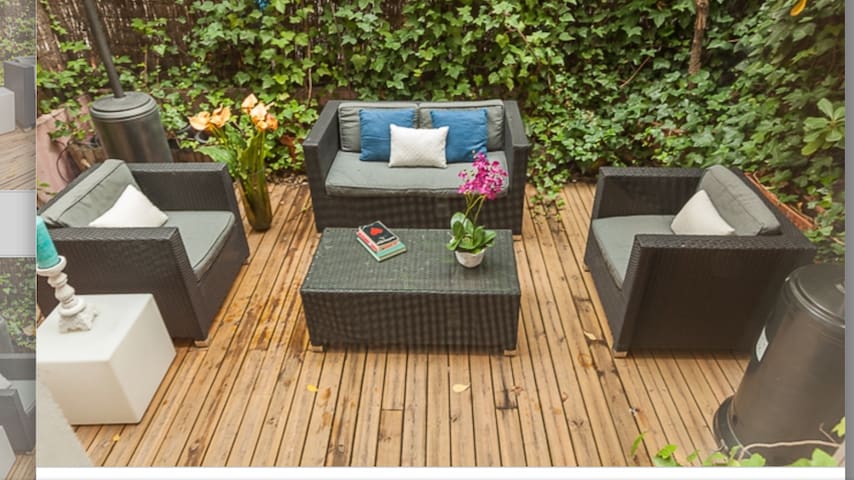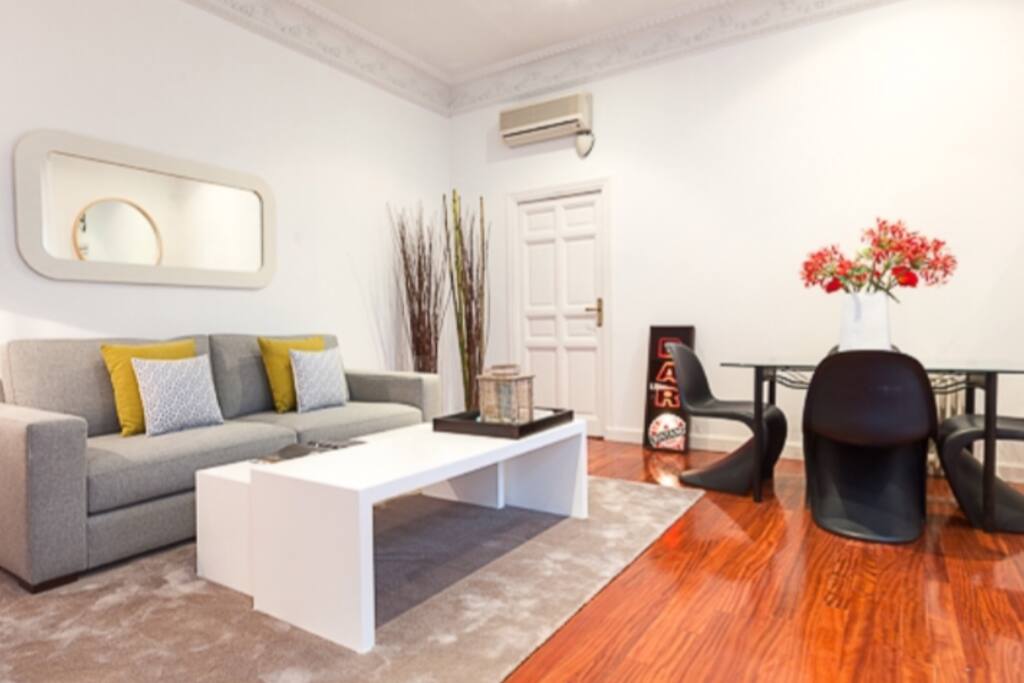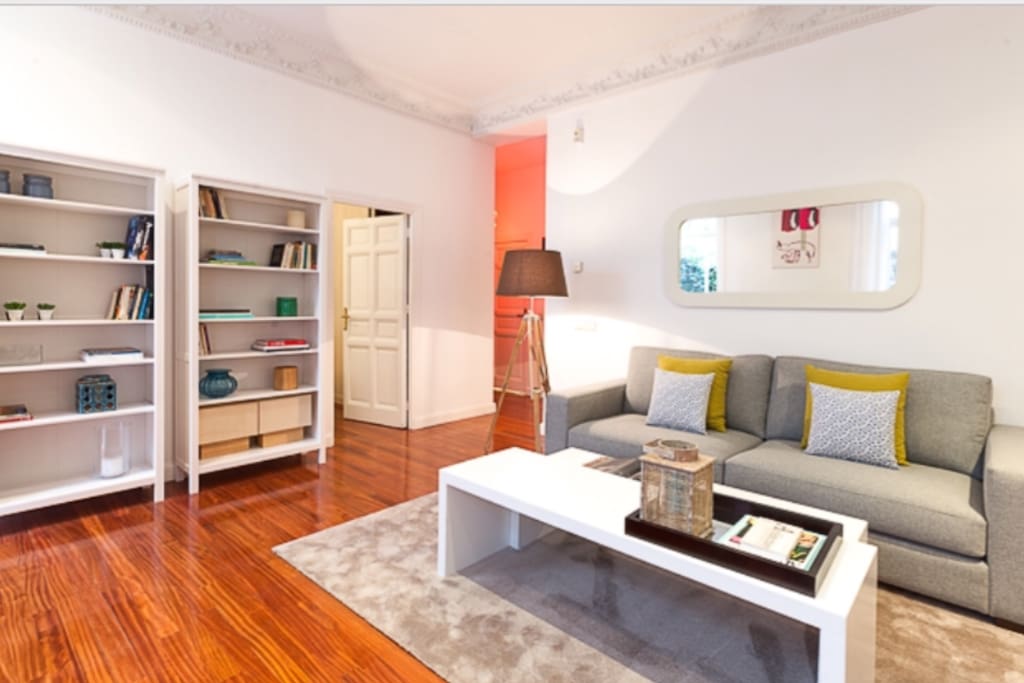 The good: The best thing about Sonia's place is the central location. Sonia was very pleasant and highly responsive to the messages I sent but I got the distinct impression that she lives elsewhere and hasn't been to the apartment recently. The morning of our departure, she made arrangements for a taxi to pick us up at the front door of the apartment. This was a very kind gesture and much appreciated. The not so good: While traveling throughout Spain, we stayed in 4 apartments and had great experiences in all of them except this one. Surprisingly, Sonia's apartment was the one that we MOST looked forward to staying to cap off our tour of Spain. Surprisingly, Sonia's apartment was the one that we MOST looked forward to staying to cap off our tour of Spain. Arriving at Sonia's apartment was challenging because the address provided via Airbnb did not include the actual house number (only the street name). I am not sure why the house number is not provided on Airbnb's website but make sure that you get it prior to your arrival. Our taxi driver initially had difficulty finding the street, and tried to call Sonia 3 times from his cell phone (because my cell phone did not have coverage unless I have wi-fi access) without success and after attempting to reach Sonia, the taxi driver simply dropped us off at a nearby park, I ended up walking door to door with my luggage to find the actual apartment while the other members of my party sat on a park bench. Upon ringing the correct door bell, the person who greeted me appeared to be slightly rude and in a hurry to get somewhere else. Fortunately, I stopped her from leaving so quickly to ask her a few questions about the air conditioning, guest book (non-existent) and a demonstration of how the keys work. The (interior facing) apartment is located on the ground floor of a 3-4 story building with an interior patio where air and sunlight simply do not circulate well. One morning, when I walked outside the apartment, I was completely stunned to discover how beautiful and sunny it was outside. The apartment is entirely interior-facing which no exterior-facing windows, however, the photos posted on the Airbnb website make the rooms and terrace appear bigger, brighter and airy. From the photos, I got the false impression that the terrace was a roof top terrace. From the moment we arrived, we were very disappointed, the apartment was dark and drab even with the lights on and the terrace/furniture was so uninviting that we didn't use it at all during our stay. Too bad because the terrace was the MAIN reason why we booked Sonia's apartment. So much for our visions of having morning coffee, evenings sipping wine, perhaps enjoying a book.... There is no central air conditioning and the air didn't circulate to the bedrooms where we slept. Even with the windows open, the air didn't circulate...
---
Me encanto este lugar! Todo perfecto! I absolutely loved being here! The location is great! There is a nearby park for our kids plus outdoor terrace drinks and food next to the park! There is a great cafe just down the steps out the door and plaza de España is right there! I absolutely loved it here! Can't wait to come back! Thank you!
---
The location could not have been better! Yet, despite its proximity to "all", the apartment itself was quiet and cozy. The apartment has everything you need to be comfortable. We were there two weeks and it felt like home. There is a small grocery store literally three minutes from the place. Croissants, and baguettes for .45 cents are made fresh everyday. The Mexican restaurant next door opened all day and was always cool inside despite the heat outside. Perfect when we were hungry and did not want to go anywhere. The cocktail bar Sambhad one door away from the apartment was amazing for cocktails and beer after 4. Finally, Sonia was very attentive and responded to us immediately by mail. Checking in was so easy... Sonia's' friend met us at the corner and gave us a brief tour of the apartment. Shopping is all around and public transportation too. The red tour bus, which we took the second day, stops by the apartment which was great. When we first arrived from the airport, the taxi driver dropped us off by the apt but could not enter the little street because cars are not allowed. Rather than panic, like we did, simply walk toward the cocktail bar Sambhad (less than 1 min) and the door next to it, is the one.
---
无与伦比的位置距离PlazaEspaña和GranVía仅几步之遥,位于马德里市中心,靠近商店,剧院和象征性建筑。世纪十九世纪的传统马德里芬芬卡。这间中央公寓设有一个美妙的露台,非常特别。在西班牙舞台上精心装饰,真的很舒适。
Situación inmejorable a pocos pasos de la Plaza España y la Gran Vía. En pleno corazón de Madrid, cerca de comercios, teatros y edificios emblemáticos. Finca tradicional madrileña del siglo XIX. Cuenta con una maravillosa terraza que da un toque muy especial a este céntrico apartamento. Cuidadosamente decorado sobre tarima española, resulta realmente acogedor.
与房客的互动
我的多元文化家庭和我很高兴将我们的公寓租给来自世界各地的旅客。 你可以依靠我们所需要的! 对我们任何你需要的! Vous pouvez compter sur nous!
Mi multicultural familia y yo estamos encantados de alquilar nuestro apartamento a viajeros de todo el mundo.
Podeis contar con nosotros para lo que necesiteis!
Count on us for anything you need!
Vous pouvez compter sur nous!
---