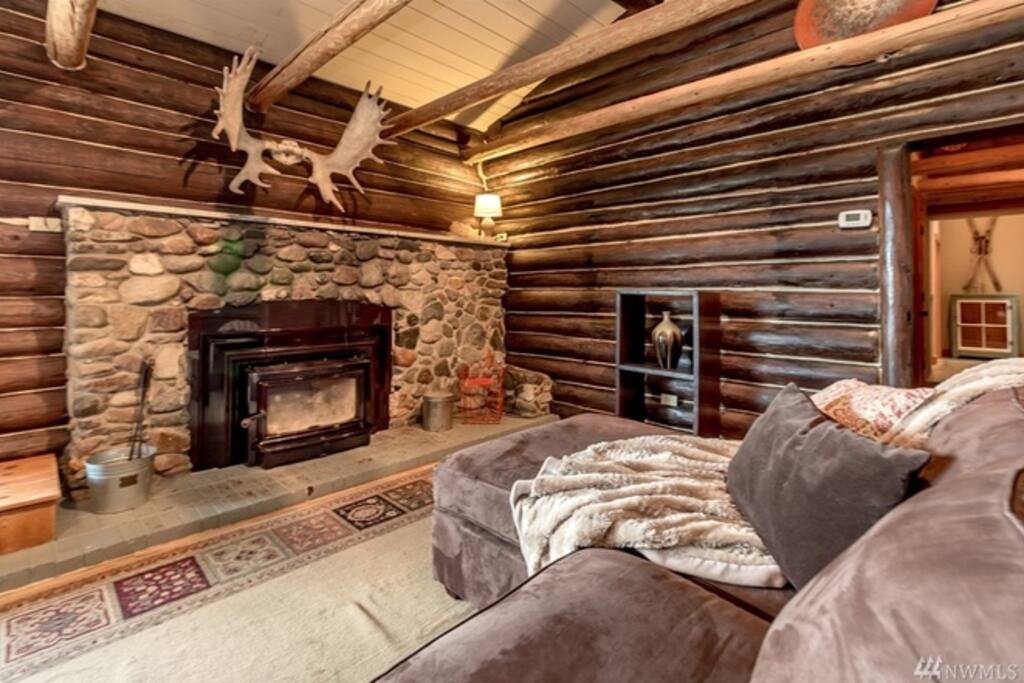 A one-of-a-kind getaway perfect for families and friends. The Roost features a gourmet kitchen, dining table for 12 and a log living room with original timbers and stone fireplace. There are 2 cozy sitting areas perfect for enjoying a cup of coffee or glass of wine with your book. Outside, there's a large patio with fantastic views of Roslyn and the mountains. There's also a large fire pit that perfect for s'mores or campfire songs. Or if you're feeling energetic, try the sport court!
房源
There's plenty of room at The Roost: there are four bedrooms, 3 full bathrooms (one full bathroom is located in basement) and a powder room.
---
---
---
The Roost Rules!
Rental Agreement
Parties: Under NO CIRCUMSTANCES can parties be held on the premises!
Inspection: Tenant agrees to allow homeowner or property contact access to premises for inspection or to make repairs.
Lost or Stolen Items: The renters are responsible for damage to or loss of any personal items belonging to the tenants.
Non-Smoking Residence: Smoking is allowed outside. Please be aware that there may be a burn ban in effect in the Roslyn area. If there is any evidence of smoking inside the Roost, tenants will be assessed an additional $500 fee.
Damage: renter agrees to pay for any damages incurred to the property.
Liability Release: Homeowner and/or property contact shall be held harmless from damage to property, loss or theft of personal property or personal injury damage occurring to any renter or guest, whether disclosed or not disclosed to homeowner or property contact.
Reporting Clause: Any incident resulting in any injury to any person on any part of the rented property must be reported to the property contact within 72 hours of the incident. Renter agrees to report any incident by both calling AND emailing property contact. Renter further agrees to indemnify property owner and property contact for any such claims of which they were aware and did not report.
Confirmed Guests: Please list the names of all guests that will be staying at the property and whether they are an adult or minor.
---
---
---
---