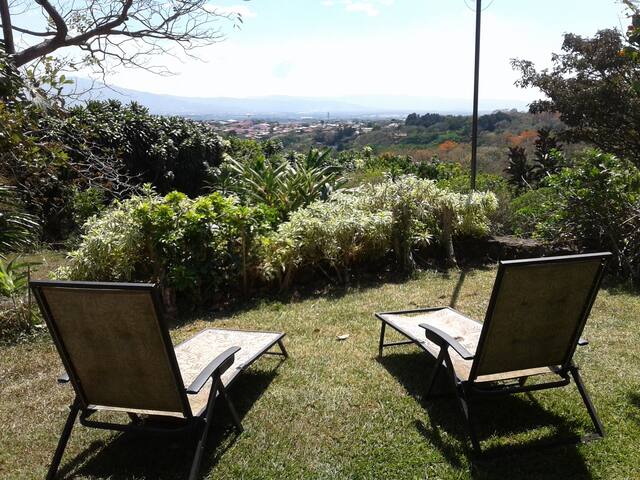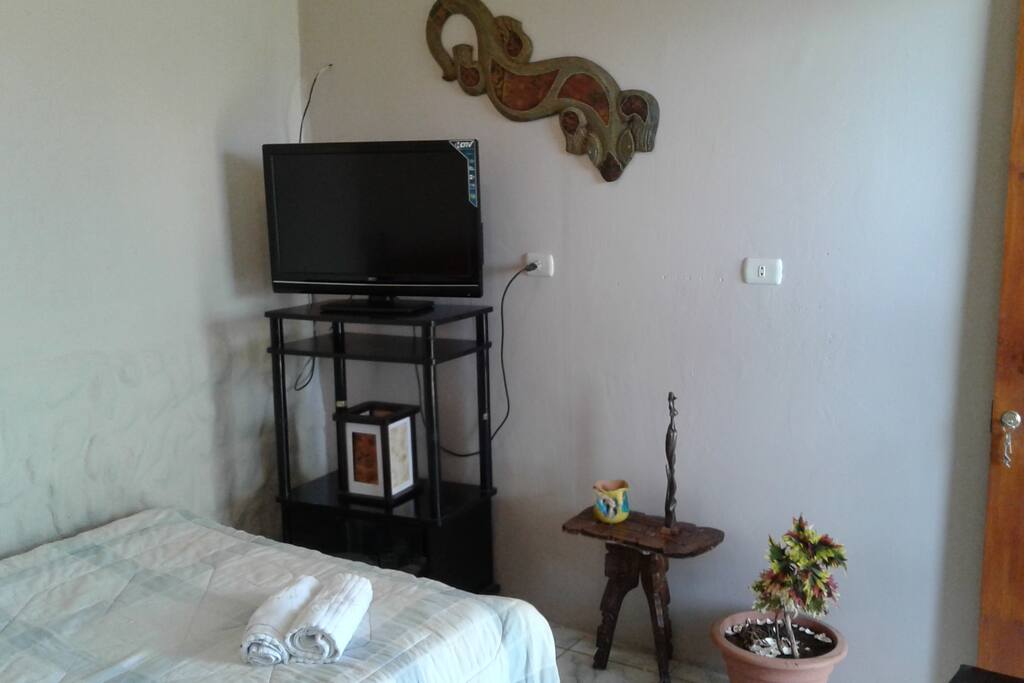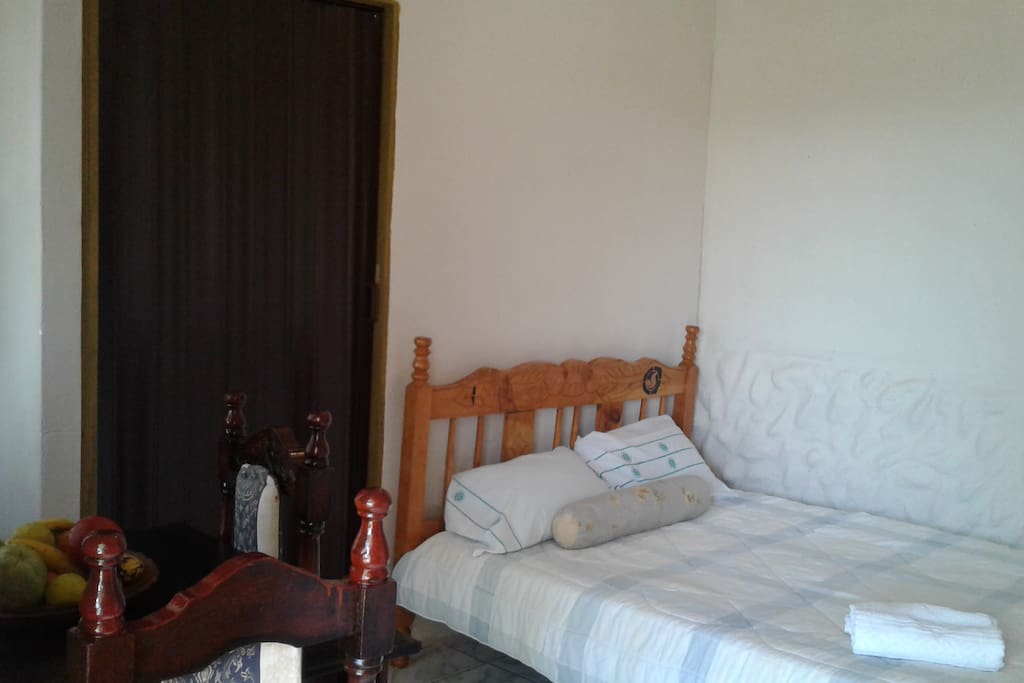 Pura Vida Vista Guesthouse
This is a small 1 bedroom "house" with Bathroom, shower. 1 double bed and 1 extra mattress if needed. Amazing view over Central Valley and just 30 min ride to downtown San Jose and 20 min from international airport Juan Santamaria, near to Alajuela and Heredia. Quiet and relaxing place to rest, close to the city but surrounded by nature, near recreation areas a very safe place.
---
Sandra's place was very homey and gorgeous! A very low-key guest house attached to their home with a spectacular view over San Jose in the valley. The house had a small, full size mattress, table, chairs, and a bathroom. Sandra and her beautiful family made us breakfast every morning at whatever time we wanted. They also shared their dinner one night and a cake that her granddaughter had made! Sandra's family also helped with translation and accommodations for food delivery to their home and recommendations for delicious restaurants around the city. They are a very sweet family and I highly recommend staying with them if you are in the area.
---
This place has the kindest people in Costa Rica, and that's not even an exaggeration! This is a great place to stay in San José without being in the city. It's got a nice, quiet view of the city, away from all the noise. For a small charge, you get an AMAZING local style breakfast. The quantity is insane too - I'm 6 feet and 200 pounds, and I couldn't finish haha. Anyway, highly recommended and we'll be back for sure!
---
Best Place to stay arround Santa Barbara / Alajuela / San jose! Sandra, her husband and her Child were so lovely and nice!!! It felt like Home. Sandra spend us the breakfast- really delicious- we got the Choose of traditional, eggs, Fruits, Tea, coffee, juice,... Perfecto!!! The Place was exactly how Sandra discripted it! Clean and Sweet! And the view was awesome!!!!! Perfect Place with Perfect hosts :)
---
I am married with 1 child. Working and studying english. Love the nature