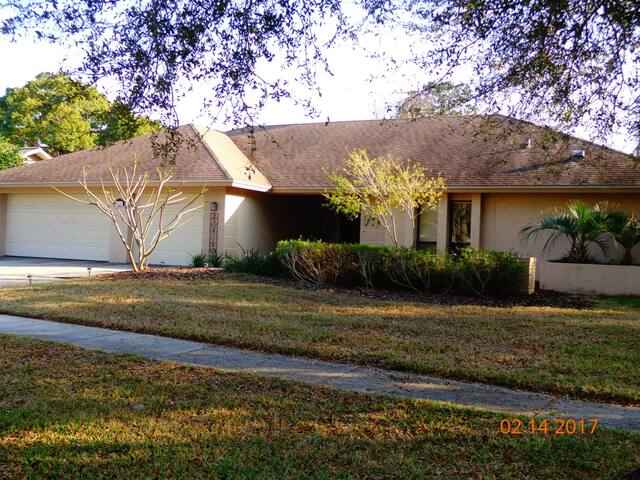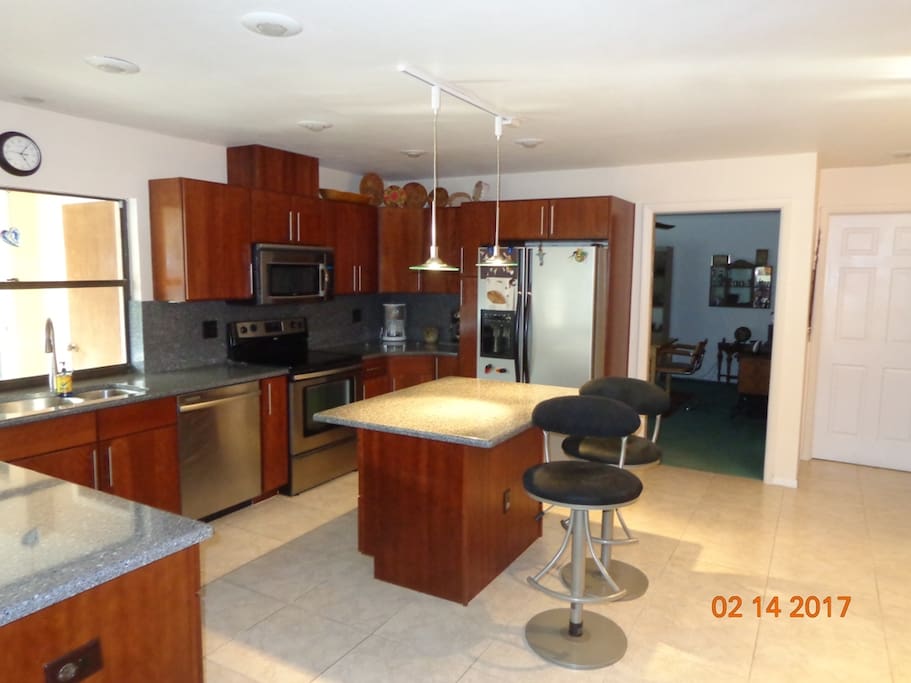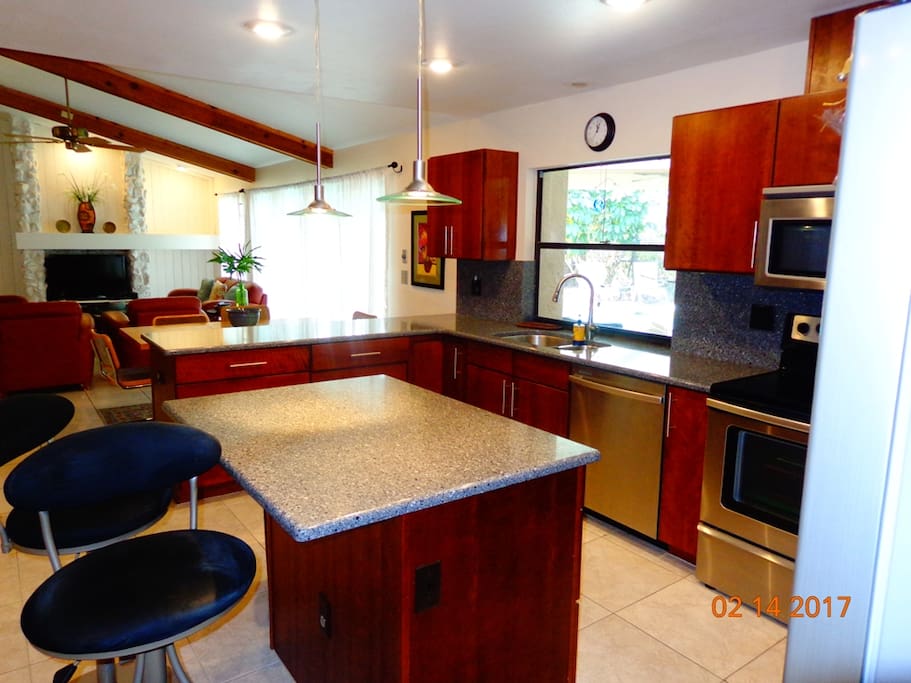 此房源的描述已由谷歌翻译从英语翻译成您的语言,但谷歌翻译并不能保证翻译的准确性。
春天训练就在这里,我们的家是距离菲利斯,蓝鸟和扬基队很短的距离。我们的地方也靠近海滩,餐馆和餐饮场所。我们距离蜜月岛不到10分钟 - 佛罗里达州最好的海滩之一。我们不提供整个房子。我们只为客人使用两间卧室,他们可以使用我们的家庭房,我们分享厨房用餐准备。我们有2个用餐区,所以你可以私下吃饭。我们一次只有一个组。
房客使用权限
客人可以在家庭间观看电视,使用我们的座位为6的餐桌,并可以使用厨房和餐具进行准备。
---
We have been traveling with airbnb stays since 2012. I can say for sure this was our best airbnb experience ever! Even better than renting an entire house for our family (like many times we did). Roni and Steve are the best hosts you will ever find. They are so kind, so generous, with such big hearts, we felt like they were family (my son actually includes "grandpa" Steve and "grandma" Roni in his family list) and not hosts that we have just met. Beds were really comfortable, there were plenty of space for our stuff (and we carry a lot), kitchen with everything you can think of. This was the PERFECT stay! If you are going to Clearwater, look no further...this is the best place to stay.
---
Steve & Roni's place is by far one of the best places I have ever stayed in with airbnb. We ended up only staying with them for a few days towards the end of our vacation because a problem had risen with our original host that called for us to find a new one. Now we were hesitant because we didn't want another bad experience, but just like the other reviews, Steve and Roni made us feel right at home and completely welcomed. Not only that, but we just felt so safe in their presence and in their home. They were always available to answer any questions about the location. We were provided with everything we needed: towels, beach towels, beach chairs, a kitchen to use (our top priority) and even a parking spot in their garage for our car. We were absolutely blown away by their hospitality and leaving was extremely hard! I will definitely be back to Clearwater and will stay with them again. From my previous experience I was so close to not use airbnb ever again because of how terrifying it was, but Steve and Roni reminded us that their are good people in the airbnb community that know how to welcome others into their homes. Stay with them!
---
This is very nice place to spend during the vacation, Steve and Roni are very informative and super nice and friendly. They allowed us to use the kitchen to cook and the kitchen was very beautiful. We enjoyed every moment in that house. We would love to go back and stay there more. We highly recommend it.
---
Our flight was dreadfully delayed flying into Tampa from Boston. When we arrived at Steve's place at 1:30 am, he and his wife were graciously waiting for us. They immediately welcomed us, while ushered into our private rooms. The accommodations were exactly as advertised. What was missing that cannot be captured in a home rental listing were the acts of kindness, generosity, and friendly conversation provided by Steve and his wife. Frankly, throughout our entire visit, which included two separate times during the week, we felt as though we were staying with close friends. We highly recommend them and their comfortable home.
---